The wait was finally going to be over. The longstanding mystery of the $35K Model 3 finally unveiled. The car, as promised, is now available online and ready for order, no questions asked, right? 
Wrong.
As was first promised more than 3 years ago, Tesla announced in late February of this year that it was finally offering a fully stripped down, bare-bones $35,000 Model 3 for sale. And just as quickly as it was put on the website, it was taken off, and questions loom again: Tesla has now reportedly stopped taking orders of its bare bones Model 3 on its website.
The "disruptive" technology company says customers can still order the car by phone or in stores, but the lowest cost Model 3 that can be ordered online is now inexplicably 13% more than the promised $35,000 price tag. Tesla said the move was to "simplify our production operations to better optimize cost, minimize complexity and streamline operations."
For a technology company, Tesla sure is taking the ordering process back a couple of decades. What's next, mail order and software upgrades by telegram?
The announcement comes amid a slew of hastily made business model changes that have occurred since the beginning of 2019, including:
Introducing the $35,000 Model 3
Announcing Tesla would be closing all retail stores
Announcing that all ordering would have to be done online to cut costs so the company could sell a standard range Model 3
Subsequently changing course and stating that some stores would, in fact, remain open
Now, announcing the Model 3 can't be ordered online and must be ordered in the very same stores the company said it needed to close a month ago
It also marks the fourth change to the Model 3's starting price online this year - and it's barely even April. 
Just days ago we asked if Tesla was pulling a "bait and switch" on the standard range Model 3. Customers were reporting that Tesla was delaying scheduled delivery dates and then trying to upsell them to more expensive versions of the vehicle, according to a report at The Drive.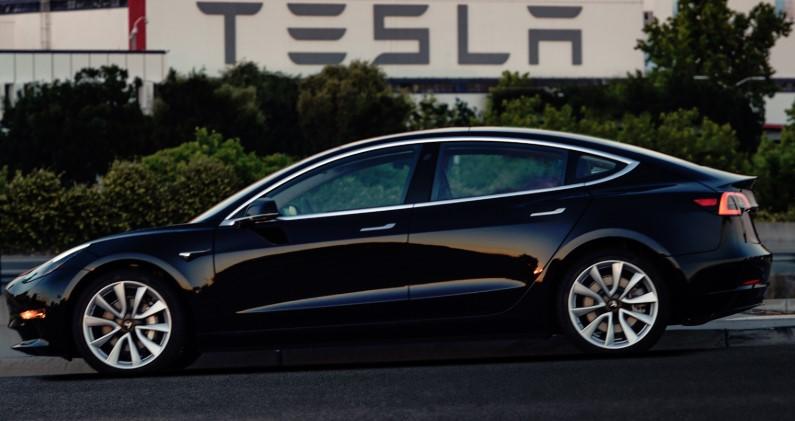 Citing reports at various internet forums for Tesla owners, it was reported that Tesla had been texting customers to delay scheduled deliveries on its base model Model 3. Some of these messages state: 
"Our apologies, we will need to reschedule your delivery appointment to a later date. A Tesla representative will reach out when we have a better estimate of your delivery timing from Tesla." 
Some customers were stating that delivery of their vehicles was set to take place in 6 to 8 weeks, but Tesla employees have disputed these claims and stated that these are automatically generated estimates, and not commitments. Initial estimates had been set for 2 to 4 weeks for customers who ordered as soon as the $35,000 Model 3 announcement was made on February 28.
We still have yet to see a standard range Model 3 on the street.