The employee exodus at Tesla shows no signs of stopping, and the latest to fall victims to the constant turnover of Tesla staff are two members of the company's security team and its Director of Manufacturing Operations for the Model 3. About a week ago, it was reported that Tesla's information security chief, Karl Wagner, had left the company. Wagner had an extensive background in intelligence and was a longtime former CIA operative. Wagner wrote what we can only describe as a carefully worded post on LinkedIn, announcing his departure:
Elon musk [sic] is a visionary and Tesla employees second only to the shadow warriors of the CIA in ingenuity, courage and perseverance. As I move to the next phase of my professional life, I'm proud and honored to have worked alongside them.
Wagner's departure marked the second security chief change at Tesla in less than a year. 
Nick Gicinto, the company's Senior Manager of Global Security and former manager of Uber's Strategic Services Group, also looks to have left the company after only a year on the job.
Gicinto had been previously been accused of spying on competitors during his time at Uber, a complaint detailed in a whistleblower submission on Tesla in 2018. Tesla had called the allegations "outright false" and said they "could not be corroborated."
And finally, Twitter sleuths uncovered that Pedro Padilla, Tesla's former Director of Manufacturing Operations for the Model 3, has also moved on to greener pastures. Padilla had been speculated by some to have helped oversee operations at Tesla's Gigafactory 1. His LinkedIn page shows his tenure at Tesla ending in just under two years. He has posted a new role as "Vice President of Operational Excellence" at a company called EFI. 
With the company's upcoming autonomous driving cash grab event in just days and "lots to look forward to" in 2019, it remains stunning as to why so many employees – situated at the cusp of greatness working for visionary Elon Musk - are instead simply choosing to make their way out the door, one after the other.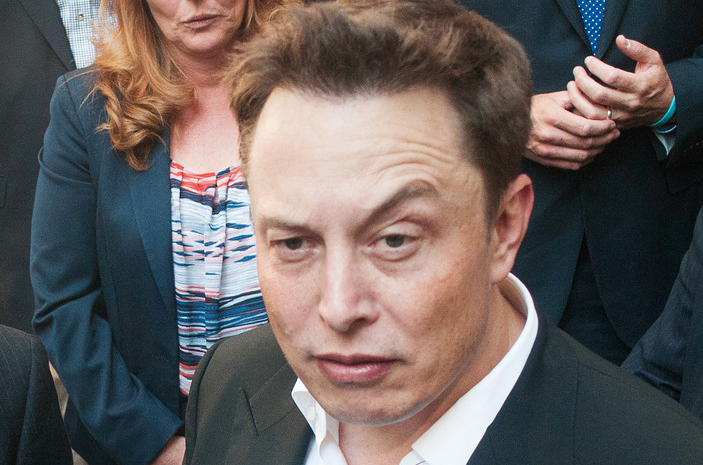 Perhaps it is due to the "tone at the top"? After all, we wrote just weeks ago about an incident where CEO Elon Musk may have been involved in a physical confrontation with an employee who had handed in his resignation last September. Musk reportedly made physical contact with the employee in a "heated confrontation that drew the attention of other employees" before spilling out into the hallway and later the parking lot.