A New Mexico militia operating along the border with Mexico has been stopping groups of migrants who have illegally entered the country, holding them at gunpoint, and then handing them over to Border Patrol agents, according to the New York Times.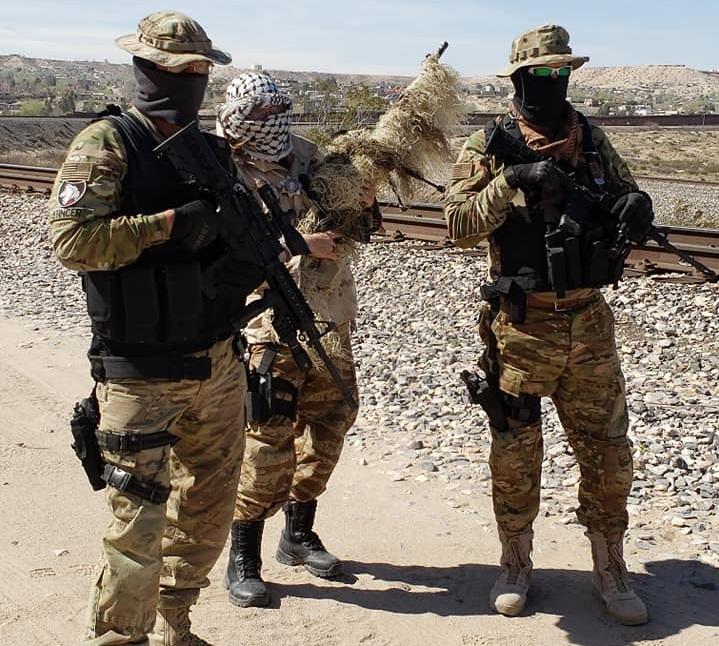 Known as The United Constitutional Patriots, the group has long operated along the southern US border, attempting to stem the flood of undocumented migrants entering the country. According to KVIA, the group rounded up more than 350 people this week who had crossed the border in West El Paso, Texas - one town over from Sunland Park, New Mexico. The US Border Patrol has not confirmed the exact number. 
In YouTube videos uploaded on Tuesday and Wednesday, groups of migrants - many of them coughing - can be seen sitting on the ground until Border Patrol officers arrive on scene. 
A message posted on the United Constitutional Patriots' page after the migrants were detained Monday night stated:  "This group was so huge we won't have an accurate count until the BP is finished processing them. This needs to stop!!!!! Build the wall."

The video shows Border Patrol agents as they apprehend members of the group of migrants that crossed into the U.S.  Some of the migrants seen in the video are overheard coughing and asking for water. When asked why they entered the US, some of the migrants said they are seeking asylum. -KVIA
"This country was built on three things: God, guns and guts. That American flag has to keep flying," UCP Commander John Horton told KVIA, adding "It's in danger, a lot of danger right now."
According to the Times, the militia's operations have predictably upset rights groups such as the American Civil Liberties Union (ACLU) - which denounced the group in a Thursday letter asking New Mexico's governor and attorney general to investigate the group. The militia has no legal authority under New Mexico or federal law to detain or arrest migrants who have entered the United States, according to the letter. 
"We cannot allow racist and armed vigilantes to kidnap and detain people seeking asylum," said ACLU lawyers María Martínez Sánchez and Kirsten Greer Love in the letter. 
New Mexico Attorney General Hector Balderas said in a statement "These individuals should not attempt to exercise authority reserved for law enforcement."
UCP spokesman Jim Benvie disagrees - telling the Times over the phone that his group had been camped near El Paso for the past two months, and compared the militia's actions to "a verbal citizen's arrest."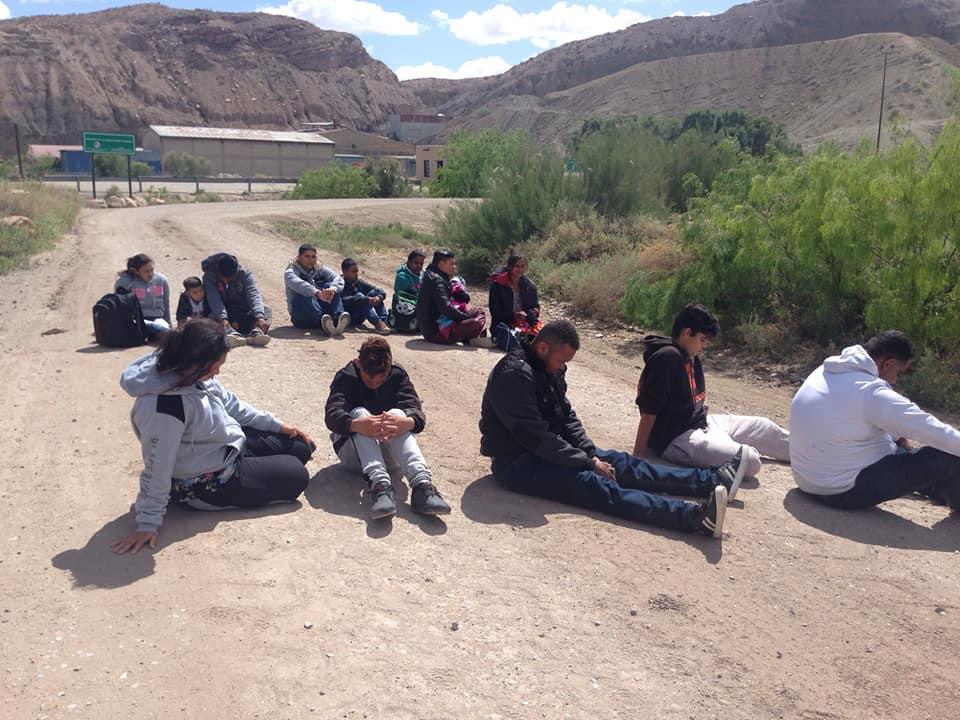 "We're just here to support the Border Patrol and show the public the reality of the border," said the 43-year-old Benvie, who recently moved to New Mexico from Minnesota. He added that the organization plans to remain on the border until President Trump's proposed border wall is built, or Congress changes immigration laws so that it's harder for migrants to request asylum. 
Militias have recently stepped up their activities in New Mexico and other states as the authorities scramble to respond to a surge in families from Central America, with total apprehensions on the border reaching more than 92,000 in March. Elsewhere on the border, the mayor of Yuma, Ariz., declared an emergency this week as the city sought federal and state assistance to deal with migrant arrivals.

Mr. Benvie, the spokesman for the United Constitutional Patriots, declined to specify how many of its members were in Sunland Park, a city in New Mexico about nine miles west of El Paso. He said the group included people with military or law enforcement experience. -New York Times
"If these people follow our verbal commands, we hold them until Border Patrol comes," said Benvie, who added "Border Patrol has never asked us to stand down."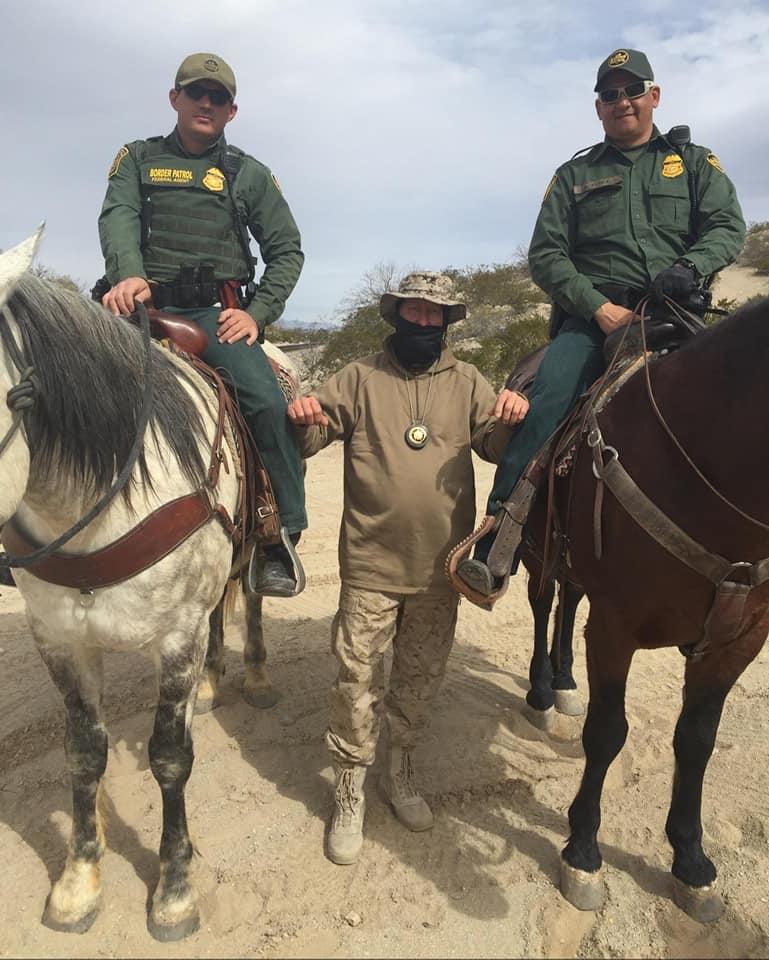 Benvie said that this week's stop of hundreds of migrants was conducted after the militia gave a "verbal order of arrest" to the border crossers - telling them to wait until Border Patrol agents could arrive. UCP offered migrants $20 to identify the smuggler who helped them cross the border, however nobody took them up on their offer. 
Mr. Benvie said that members of his group were told not to point their weapons at any of the migrants. He added that the group has a new rule in which members are not allowed to go on patrol with military-style rifles, but can still carry handguns. "We can't make them stay if they don't want to," he said. -New York Times
New Mexico governor Michelle Lujan Grisham said in a statement that it was "completely unacceptable" that migrants "might be menaced or threatened in any way, shape or form when they arrive at our border."
"It should go without saying that regular citizens have no authority to arrest or detain anyone," she added. 
CBP spokesman Carlos A. Diaz told The Times that the agency "does not endorse private groups or organizations taking enforcement matters into their own hands."