In some respects, Tesla's autonomous driving investor day went exactly as one thought it might: lofty unreachable targets, incorrect and inaccurate allegations about competition and CEO Elon Musk nervously mumbling his way through questions and answers.
In short: no surprises there. 
But in other ways, the event differed from past investor events. Like the Model Y reveal, the attendee energy level in the room was painstakingly low, there was no noticeable excitement in the air and, until Musk's bold claim for autonomous robotaxis scouring the streets in 2020, most analysts and those watching the livestream didn't really even seem to understand what the point of the event was, nor what the company was saying.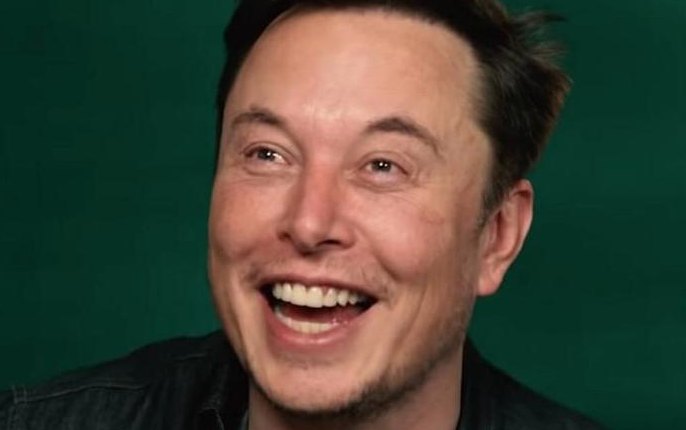 But that didn't keep Musk from reluctantly pushing forward and interrupting his own experts as the event walked through a painful, hours-long description of Tesla's FSD hardware, followed by its software - before detailing the Tesla Network (ridesharing) and how the company plans to bridge the gap in DCF models like those from the insane optimistic ARK Invest, who currently has a $4,000 price target on the company's stock based on the opportunity of autonomous ridesharing. 
Musk pulled out all of his hits, including telling the audience that "...all Tesla cars being produced today have the hardware on board that's required for full self-driving". If that claim sounds familiar, it's likely because Musk made the same exact claim in October 2016. 
October 20, 2016: Musk says car will drive itself from LA to NYC by end of 2017.

477 days later: Car hasn't driven itself through a parking lot, but in a little over one year, they will have a robo-taxi network on the road.

Does he even know he's lying anymore?$TSLAQ

— Slim smartish Shady (@SlimShady260) April 22, 2019
But the boldest claim made by Musk was autonomous robotaxis by 2020. Musk made the claim in the midst of still working to fulfill promises from year's past: the Shanghai factory, the Model Y on roads, the Tesla semi - and hell, we still haven't seen a $35,000 Model 3 on the streets yet. But that didn't stop Musk from doing what he does best, selling ideas that don't exist:
"I feel very confident predicting autonomous robotaxis for Tesla next year. They won't be in all jurisdictions, because we won't have regulatory approval everywhere, but I am confident we will have at least regulatory approval somewhere, literally next year," Musk said of Robotaxis toward the end of the event. Musk also said that in two years, Tesla will be making cars with no steering wheels or pedals.
"Sometimes I am not on time, but I get it done," he qualified. 
Musk also had Tesla director Pete Bannon talk about the company's latest FSD chip, making the claim that they can perform 7 times better than Nvidia's competing chip. Nvidia instantly put out a response disputing Bannon's claims just moments after the event had concluded, calling Tesla's assertions "inaccurate". 
Nvidia said in a statement that Tesla misstated details about its Xavier chips, which offer 30 TOPS, a measure of processing power (not 21 TOPS as Tesla claimed). Nvidia also said Tesla's full self-driving computers compare directly to its Drive AGX Pegasus. Tesla's new tech can provide 144 TOPS of processing power, and the Pegasus provides 320 TOPS, Nvidia said.
Tesla also claimed that new chips in development would be ready within two years. The company is manufacturing the chips with Samsung in Texas, it said. We're wondering if Samsung is watching Tesla's relationship with Panasonic closely.
Prolific Tesla critic, auto industry analyst and Seeking Alpha author Anton Wahlman made note that many of Musk's claims made during the presentation were also made back in October 2016. Wahlman said:
"Basic news is that all cars exiting the factory have hardware necessary for Level 5 Autonomy so that's in terms of cameras, compute power, it's in every car we make on the order 2,000 cars a week are shipping now with Level 5 literally meaning hardware capable of full self-driving for driver-less capability."

I know what you are thinking: That sounds familiar from just hours ago, but what about that 2,000 cars per week? Yes, because that was not what Musk said on April 22, 2019. Rather, that quote above is from his Tesla Autopilot press conference on Oct. 19, 2016: Here
He continued:
It's as if Elon Musk thinks that 2.5 years later we have forgotten about the whole thing - his identical promise from October 2016. Well, maybe you and many others forgot, but I didn't, and that's why I'm writing this article: To remind you, so that you are not fooled again.
Wahlman also noted  that the investor day focused in part on how good Tesla is at collecting data from the cars they build and sell.
"I don't want my car to become a Facebook or smartphone on wheels. I don't want anyone to analyze my driving, monitor where I go, or tamper with my car from a remote server," he said.
And even the mainstream media is now starting to question Musk's nonsense. CNBC called his targets "optimistic" in their lede for the story. Quartz led by saying "we've heard this before". The Detroit News simply said the idea of fully driverless Teslas by 2020 was "doubtful". A Marketwatch opinion piece called Musk "just another car salesman", opening by stating:
Tesla Inc.'s autonomous-driving showcase was riddled with so many pie-in-the-sky statements and inaccuracies that Chief Executive Elon Musk looks more like a huckster car salesman than the "genius" that his fans declare him to be.
Twitter was – as usual – skeptical, to say the least.
No one was allowed to film during the FSD demo drives today.

That tells you everything you should need to know. pic.twitter.com/PB5xAzflUt

— ben k (@Benshooter) April 22, 2019
$TSLAQ

Seems like CA regulators should be on top of this as well given existing regs and very detailed program covering autonomous vehicles (anything over level 2). pic.twitter.com/jAtQlsDnFD

— Corliss (@autismsucks1) April 22, 2019
The problem with being an overvalued cult firm run by an egomaniac, and lagging badly in automated driving, is that when you try to trash your competitors, they'll hit back. Hard. I expect more pushback from others, on LIDAR & other issues. $TSLAQ https://t.co/854hugQosU

— Polixenes (@Polixenes13) April 22, 2019
This guy would rather be *anywhere* else$TSLA $TESLA $TSLAQ #FSD FSD / Autonomous Day pic.twitter.com/4tifuY0qEn

— Sustainable Trading (@Alex20892752) April 22, 2019
This subtle moment is just such a huge screw-up by $TSLA

(VOLUME ON)

What does this say about the chip they're demoing today? Or the chip that's already in thousands of cars?

Safety is the ONLY thing that matters with autonomous driving. It's the only competitive axis. $TSLAQ pic.twitter.com/JmY4ETOGrl

— Value Dissenter (@ValueDissenter) April 22, 2019
Nearing the event's end, one attendee asked who would be at fault in case of an accident with a robotaxi. Musk responded:
"Probably Tesla. The right thing to do is to make sure there are very, very few accidents."
Insurance companies are going to love this idea. Tesla shares are down about $3 in the pre-market session on Tuesday following the event. If this was the event Musk had planned before earnings in order to try and pump the stock prior to a disappointing Q1 report, it looks like he may have just made things worse, instead of better.