The Kremlin has responded to a major report in the Washington Post which revealed last week that President Trump has sought to set a new course for arms control after the dramatic and historic US pullout from the Intermediate-Range Nuclear Forces Treaty (INF) earlier this year.
Trump reportedly ordered his administration to prepare to seek new arms controls agreements with Russia and China, after the White House previously argued the Reagan-era INF was obsolete and failed to account for emerging threats and new technologies. Russia is "open" to discussion of any potential new arms control treaty the US, according to Reuters, citing a Kremlin official.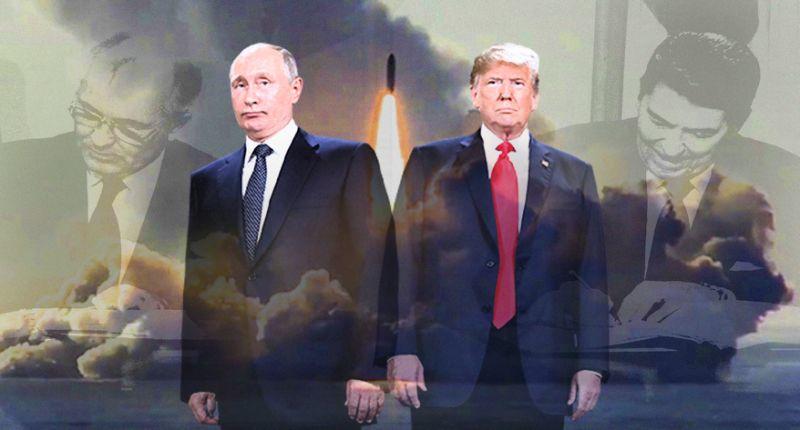 Kremlin aide Yuri Ushakov said this weekend on state television: "Firstly, what exists already needs to be honored. We are also ready for new ones, but for that serious negotiations are needed and unfortunately so far nobody has embarked on any," according to Reuters.
It's the first time Russia has signaled it could warm to the idea, after a series of heightening tit-for-tat ratcheting statements over the now effectively collapsed INF resulted in dangerous speculation that either side could deploy short and mid-range missiles to Europe unless the US does it first, precisely the scenario that the 1987 treaty has long prevented. 
Last week's bombshell Post report quoted a senior Trump administration official as saying, "The president's direction is that we need to look at more-ambitious arms control that will deal with more weapons, and more than just us and Russia." 
The source also said, "What you're going to see is more from the administration on how do we get to arms control that doesn't just reflect a Cold War mentality."
However, in a separate statement on Saturday Kremlin spokesman Dmitry Peskov called talk of new White House proposals "not serious," as reported by Reuters. For over the past year both sides have accused the other of systematically undermining obligations required under the treaty. 
Statements made over the past months by Putin have seemed to allow some degree of space for last minute concessions over the INF as "still on the table" possibly in line with the Trump administration's desire to modernize and update a new treaty taking into account new technological and geopolitical realities, such as China's ballistic missile capabilities. 
"Let's wait until our partners mature sufficiently to hold a level, meaningful conversation on this topic, which is extremely important for us, them, and the entire world," Putin said in early February, just as the US formally suspended its participation on February 1st, citing Russian non-compliance.