A former DNC operative steeped in Trump-Russia research approached the Ukrainian government looking for 'dirt' on then-candidate Donald Trump during the 2016 US election, according to The Hill's John Solomon - citing written answers to questions submitted to Ambassador Valeriy Chaly's office.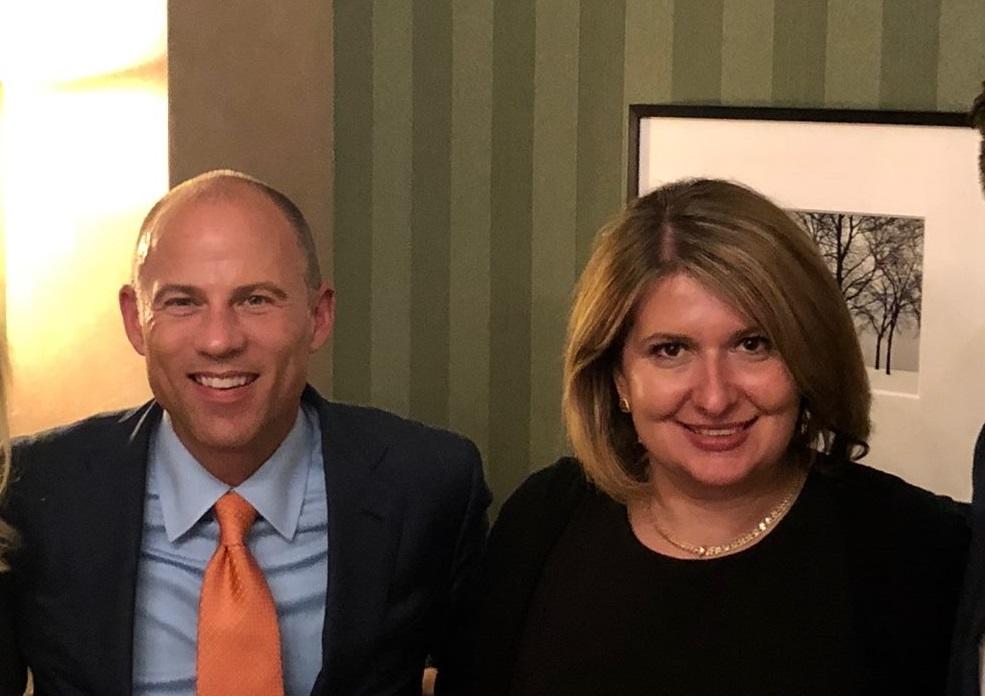 Chaly confirmed that DNC contractor of Ukrainian heritage, Alexandra Chalupa, approached Ukraine seeking information on Trump campaign chairman Paul Manafort's dealings inside the country, in the hopes of exposing them to Congress. 
Chaly says that, at the time of the contacts in 2016, the embassy knew Chalupa primarily as a Ukrainian-American activist and learned only later of her ties to the DNC. He says the embassy considered her requests an inappropriate solicitation of interference in the U.S. election.

"The Embassy got to know Ms. Chalupa because of her engagement with Ukrainian and other diasporas in Washington D.C., and not in her DNC capacity. We've learned about her DNC involvement later," Chaly said in a statement issued by his embassy. "We were surprised to see Alexandra's interest in Mr. Paul Manafort's case. It was her own cause. The Embassy representatives unambiguously refused to get involved in any way, as we were convinced that this is a strictly U.S. domestic matter.

"All ideas floated by Alexandra were related to approaching a Member of Congress with a purpose to initiate hearings on Paul Manafort or letting an investigative journalist ask President Poroshenko a question about Mr. Manafort during his public talk in Washington, D.C.," the ambassador explained. -The Hill
Chalupa, who told Politico in 2017 that she had "developed a network of sources in Kiev and Washington, including investigative journalists, government officials and private intelligence operatives," said she "occasionally shared her findings with officials from the DNC and Clinton's campaign."
What's more, as the Daily Caller's Chuck Ross noted in March, 2017, Chalupa worked with "a convicted domestic terrorist-turned-activist" known as the "Speedway Bomber." 
That work culminated in a Washington, D.C. meeting in December between the ex-DNC operative, Alexandra Chalupa, the convicted bomber, Brett Kimberlin, and a South Africa-born Israeli man named Yoni Ariel.

Ariel, whose real name is Jonathan Schwartz, traveled to Washington, D.C. to brief Chalupa and Kimberlin on his knowledge of Russia's activities during the campaign.

Chalupa, an activist of Ukrainian heritage who is strongly opposed to Trump, also directed Ariel to the Justice Department, sources told TheDC.

Sources also informed TheDC that little came of the meetings. -Daily Caller
Here's more on Kimberlin : it's Wikipedia so make sure to check the sources it links to, don't just take the text in the article at face value - but it goes over Kimberlin's criminal convictions, activism and connect to Velvet Revolution.https://t.co/Gf10K7SBWO

— 𝙻𝚎𝚎 𝚂𝚝𝚛𝚊𝚗𝚊𝚑𝚊𝚗 ⏳ (@stranahan) June 13, 2018
In a Facebook post made the day after the 2016 US election, Chalupa said "Homeland Security/DOJ teamed up with a group that is part of Anonymous based in Washington, D.C. called "The Protectors." This group saw a lot of activity during Election Day from the Russians and believe that the voting results projected don't match the internal and public polls because the voting results were manufactured in favor of Trump in heavily Republican counties in key states, and voting results may have been decreased for Clinton in key Democratic counties via malware that was placed by the Russians when they hacked the election systems of more than half our states."
And who is "The Protectors?" - According to investigative reporter Lee Stranahan, that would be Brett Kimberlin - the "Speedway Bomber." 
This 2012 article talks about The Protectors sending a letter to Kimberlin…but it's pretty clear that The Protectors IS Kimberlin, especially given Chalupa's ties to him in 2016. https://t.co/vgU3M63Fjm

— 𝙻𝚎𝚎 𝚂𝚝𝚛𝚊𝚗𝚊𝚑𝚊𝚗 ⏳ (@stranahan) June 13, 2018
In short, a DNC operative of Ukrainian heritage, who shared information with the Clinton campaign and worked with a convicted terrorist to spread misinformation to undermine the legitimacy of the 2016 election, approached the government of Ukraine in the hopes of obtaining "dirt" that would hurt the Trump campaign. 
Where have we heard this before?