After a century of elite climbers taking on the dangerous challenge of ascending the world's highest peak since it was first conquered in 1921, which has seen numbers making the attempt explode in recent years to the point of causing deadly climber traffic jams of sorts along the key routes in subzero oxygen-deprived temperatures, Mount Everest is now subject of a garbage crisis. 
New reports have found that 6,613 pounds of trash, or over 3 tons, have been collected from Mount Everest since mid-April, with much more trash expected to be hauled off the mountain. And worse, human remains are still to be found all over the mountain — in some instances rapidly warming temperatures have uncovered bodies of climbers who many years or even decades ago perished on the journey.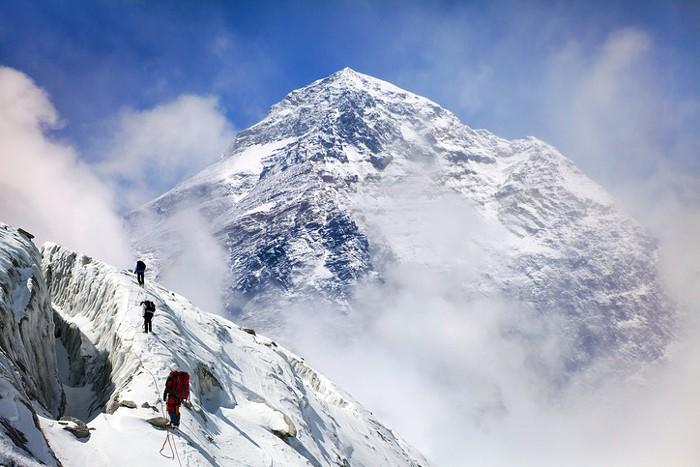 The trek is so dangerous, and the threat of severe oxygen deprivation so ever present, that most often climbers who lose their lives at the upper levels of the mountain can't be safely retrieved, and are simply "buried" by layers of snow and ice. 
As a BBC reported noted earlier this year, nearly 300 climbers total have died on the mountain since the 1920s, two-thirds of which are still buried on the side of the mountain. 
This along with the fact that in order to survive the trip up and down climbers often have to simply leave trash behind — everything from meal wrappers to spent oxygen containers — have made Everest the "world's highest dump... covered in tons of trash and dead bodies" according to a USA Today report this week.
In Alaska, North America's tallest mountain, Denali, is also having a similar issue, only with human poop.

Last month, it was reported that Denali could be covered in 66 tons of poop as glaciers melt away in the coming decades and perhaps much sooner - a process that's speeding up thanks to climate change. — FOX News
The report highlighted that massive local coordinated effort is underway to remove a total of 11 tons of garbage from the mountain over a period of 45 days. This will include both biodegradable and non-biodegradable waste such as oxygen canisters, kitchen waste, beer bottles and poop.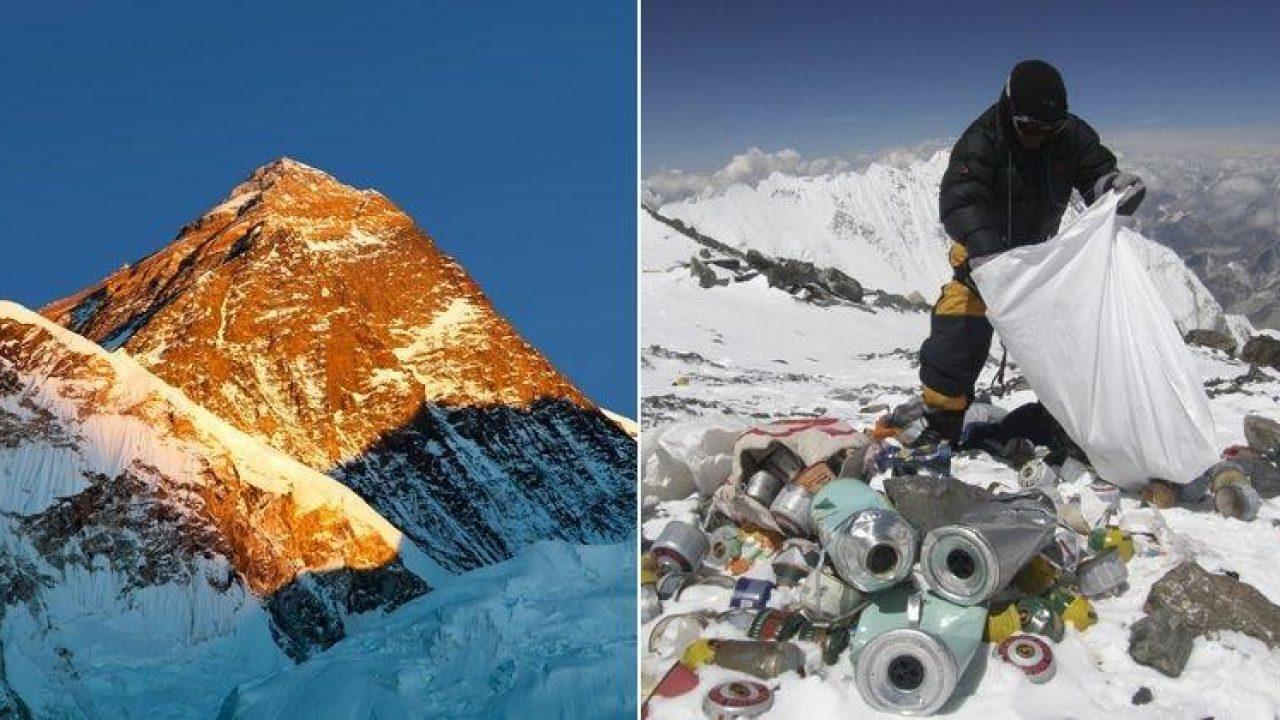 Nepal's tourism director of tourism, Dandu Raj Ghimire, explained the initiative as follows: "Our goal is to extract as much waste as possible from Everest so as to restore glory to the mountain. Everest is not just the crown of the world, but our pride," according to The Hindu.
"Everything on Everest, other than rock and snow, will be brought back," Tika Ram Gurung, secretary of the Nepal Mountaineering Association, was further quoted as saying in a separate report. 
"The goal is to send the message that we should keep this mountain pollution free," he said.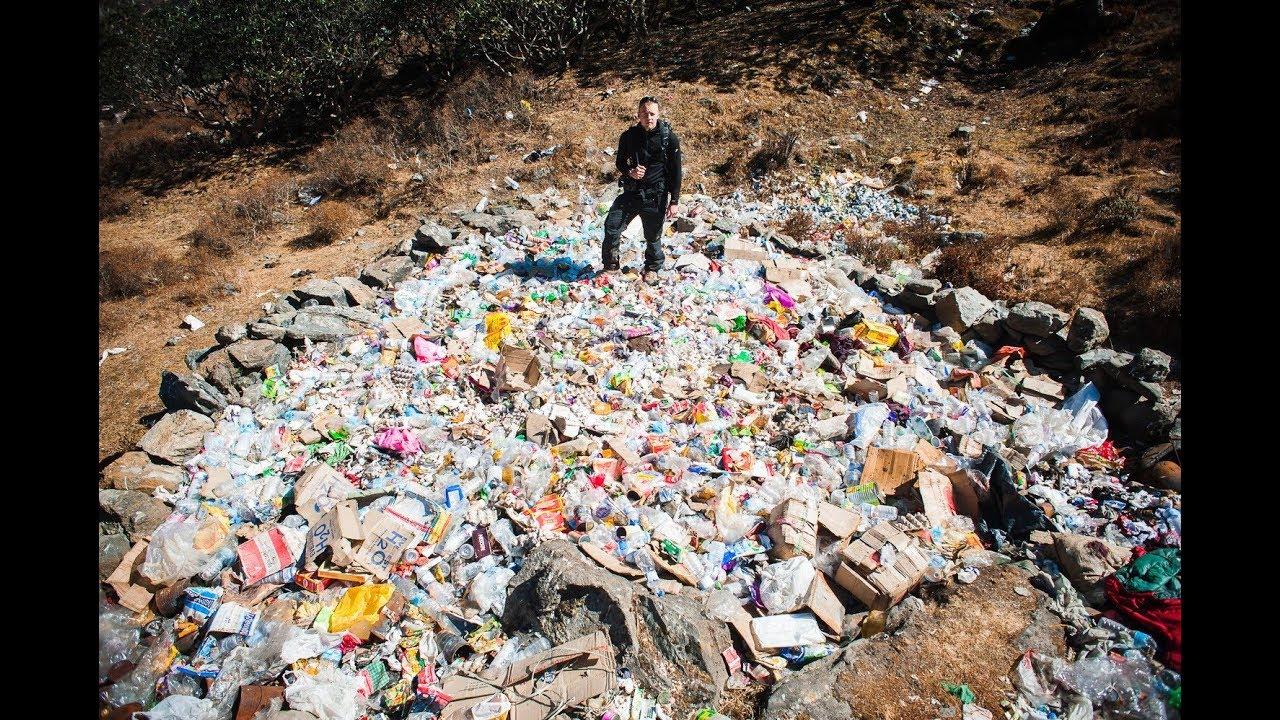 A 12-member cleaning team plans to cover as much territory as can be accomplished safely, and intends to retrieve bodies along the way as well — four of which they've reportedly already retrieved successfully. 
A recent BBC report said the UK government had successfully retrieved the bodies of ten British nationals from Mt. Everest in recent years, but the official in charge of the effort acknowledged that "clearly more and more of them are emerging now."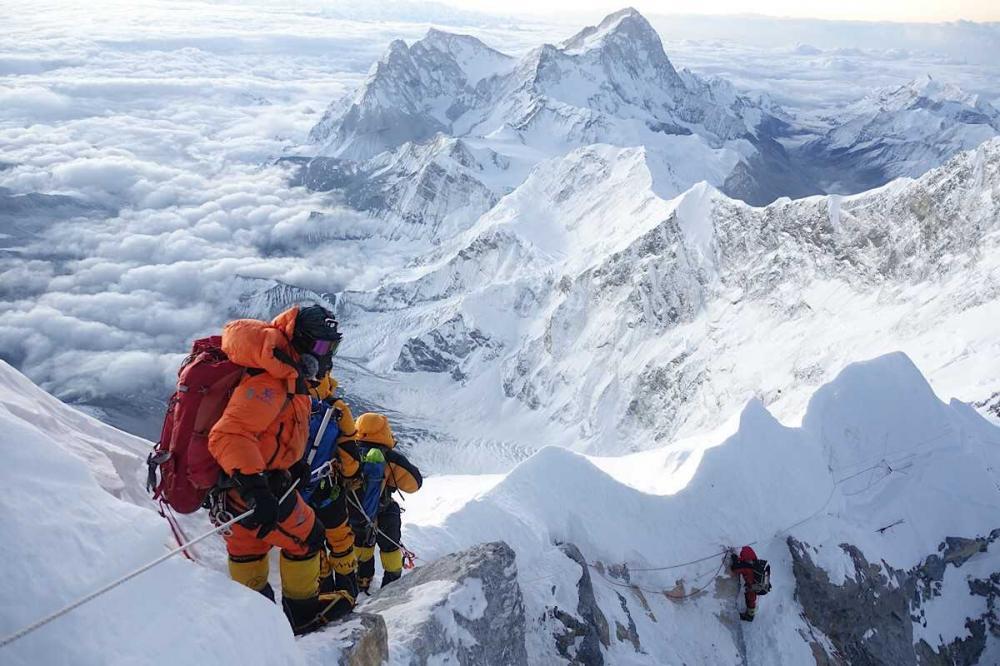 One local Nepalese official also told media outlets that due to warming temperatures, "dead bodies that remained buried all these years are now becoming exposed." 
Over 5,000 international climbers have attempted the world's highest peak since its popularity as the world's greatest challenge began in the 20th century, with another nearly 800 set to try this year. 
Likely the increased traffic will cause significant and potentially deadly climbing delays, given also the region is notorious for sudden bouts of extreme weather, which can leave people stuck.