The deployment of American military assets to the Middle East continues to ramp up following national security advisor John Bolton's Sunday night statements warning the US is prepared to send "a clear and unmistakable message to the Iranian regime".
Citing "possible attack by Iran" against US troops in the region, four B-52 bombers are now on their way to the Middle East as part of Sunday's announced USS Abraham Lincoln carrier strike group deployment. 
According to details revealed by CBS News: 
Two of the bombers are expected to leave Tuesday from Barksdale Air Force Base in Louisiana, arriving at Al Udeid Air Base in Qatar on Wednesday, CBS News national security correspondent David Martin reports.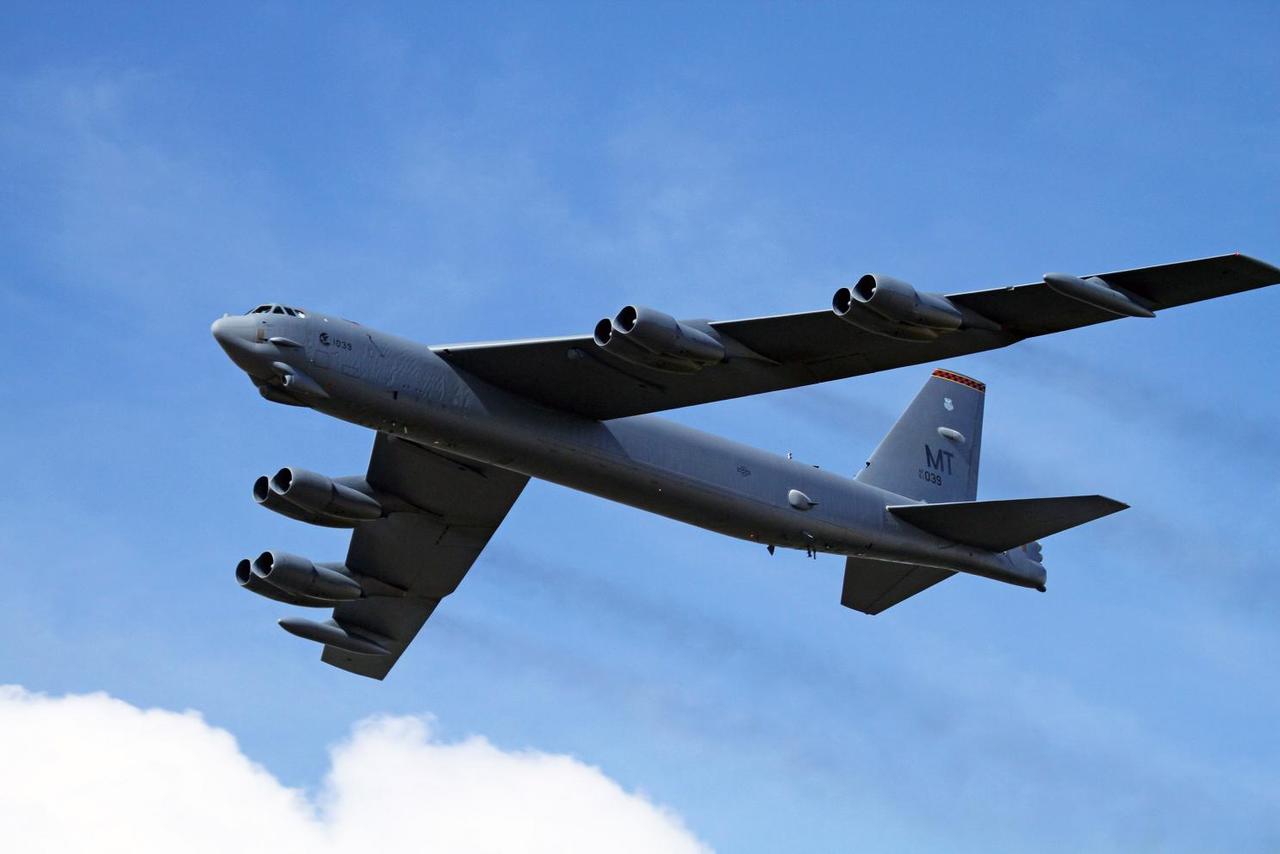 The White House house had previously warned of "a number of troubling and escalatory indications and warnings" from Iran, for which Bolton said the US was prepared to use "unrelenting force"..
"The United States is not seeking war with the Iranian regime, but we are fully prepared to respond to any attack, whether by proxy, the Islamic Revolutionary Guard Corps, or regular Iranian forces," Bolton said previously as part of his Sunday statements.
On Monday Axios published a report by Israeli correspondent Barak Ravid which identified Israel as behind the intelligence warning the White House appears to be basing its information on.
"Israel passed information on an alleged Iranian plot to attack U.S. interests in the Gulf to the U.S. before national security adviser John Bolton threatened Iran with 'unrelenting force' last night, senior Israeli officials told me," Ravid wrote in the Axios report. 
Though many indicators suggest the deployment of the nuclear-powered USS Abraham Lincoln carrier to the Middle East CENTCOM region had already been scheduled prior to Bolton's Sunday claim that it was being sent on a mission to help secure US assets from Iranian attack, the carrier appears to be quickly moving toward the Persian Gulf.
CBS tracks the carrier strike group as follows: 
The USS Abraham Lincoln has filed with Egypt for permission to go through the Suez Canal and is expected to transit in the next 48-72 hours, Martin reports. The aircraft carrier was scheduled to go to the Gulf anyway but is now going one to two weeks early. 
The report notes further that CENTCOM is expected to request more foces, including Patriot anti-missile batteries, in order to patrol and secure American forces locations in the region, including in Iraq, Syria, and the UAE.