The bizarre and mysterious explosions that rocked the UAE port of Fujairah on Sunday just got even more strange after Saudi Arabia admitted overnight that two of its oil tankers were attacked while sailing toward the Persian Gulf possibly as part of the incident.
Crude prices quickly jumped as much as 2% on the news. Throughout Sunday as what was being reported in international press as multiple oil tankers exploding at port, local UAE officials had vehemently denied any explosion, much less that any sabotage incident, took place. 
But even more interesting is that it was primarily Iran-linked media, beginning with Lebanon's Al Mayadeen, which first reported and pushed the story into mainstream coverage. But later in the day, we reported that the UAE finally acknowledged an incident, saying four commercial cargo ships were targeted by "sabotage operations" off its eastern coast, near the Gulf of Oman. And now, a full 24 hours later, this bombshell admission which is fast sending oil prices higher: 
Saudi Arabia said on Monday that two of its oil tankers had been sabotaged off the coast of the United Arab Emirates, in attacks it described as posing a threat to the security of global oil supplies.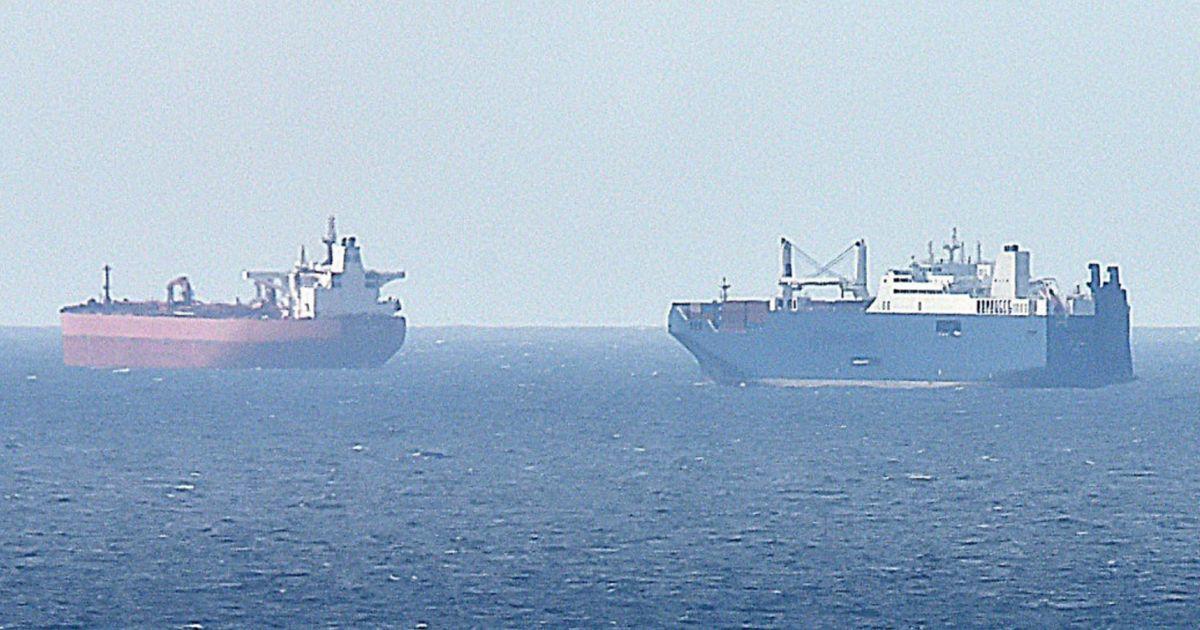 The state-run Saudi Press Agency (SPA) said Monday that one of the vessels was due to be loaded with Saudi crude oil from the port of Ras Tanura, after which it would eventually supply customers in the United States. International shipping monitors identified the Saudi vessels as Bahri-owned crude carrier Amjad and crude tanker Al Marzoqah. 
No casualties or oil spills were reported as part of the "sabotage" incident, but the statement acknowledged "significant damage to the structures of the two vessels."
Crucially, the tankers had been reportedly approaching the vial Strait of Hormuz, the key oil navigation choke point in the Persian Gulf which both Iran and the US have been warning and threatening the other over. Both sides have issued strike warnings against the other should there be any military move to close off access to the narrow strait. 
Location of Sunday's incident at the port of Fujairah, though it's yet unclear in both incidents took place at the UAE site, via CNN:
Concerning Sunday's Fujairah port incident at first denied - and then affirmed by the UAE, it is as yet unclear if that incident was the same as what the Saudis are now reporting as sabotage against their vessels. 
The UAE Ministry of Foreign Affairs called Sunday's events a "dangerous development." In a statement it said further, "The international community (needs to) assume its responsibilities to prevent any parties trying to undermine the security and safety of maritime traffic."
Iran, for its part, urged caution and even suggested the events could be false-flag provocations designed to draw regional enemies into conflict. Foreign Ministry spokesperson Seyyed Abbas Mousavi said on Monday the incidents were "alarming and regrettable," and urged that more details were needed.
He further warned against  "plots by ill-wishers to disrupt regional security" and called for "vigilance of regional states in the face of any adventurism by foreign elements."
Importantly, the "sabotage" incidents come after the U.S. Maritime Administration warned last Thursday that Iran could target commercial sea traffic.
"Since early May, there is an increased possibility that Iran and/or its regional proxies could take action against U.S. and partner interests, including oil production infrastructure, after recently threatening to close the Strait of Hormuz," the warning read. "Iran or its proxies could respond by targeting commercial vessels, including oil tankers, or U.S. military vessels in the Red Sea, Bab-el-Mandeb Strait, or the Persian Gulf."
So was Iran indeed "targeting commercial vessels", or was someone pretending to be Iran and targeting commercial vessels, and if so did the operation fail to achieve its goal, resulting in the prompt denial that anything happened, even though it was Iran who originally reported that seven tankers were involved in the explosions?
Could this be the start of a Gulf of Tonkin type incident in the Persian Gulf which drags the US and its allies into confrontation with Iran?