A helicopter crashed into the Hudson River near 34th street in Manhattan on Wednesday afternoon, according to NBC New York. 
MAYDAY: Video shows a helicopter going into a tailspin, before it goes down into New York City's Hudson River. The pilot – the only one on board – was safely rescued. https://t.co/j6FIsqgyLO pic.twitter.com/wgOBYekms1

— ABC News (@ABC) May 15, 2019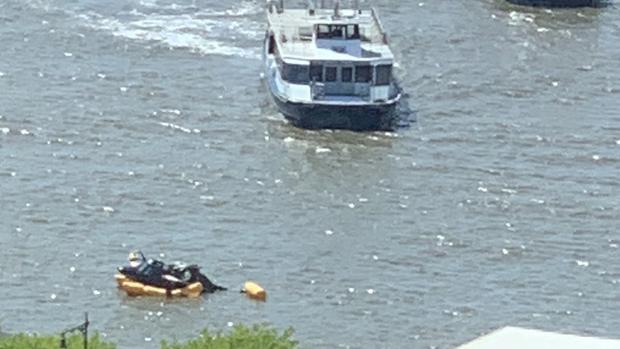 It is unknown how many people were on board or which company operated the chopper, however there were no injuries reported. 
BREAKING: Helicopter lands in the Hudson River @abc7 #Nyc https://t.co/g9JIpZBO1O

— Laura (@fashion7thave) May 15, 2019
Traffic cameras showed the helicopter tied to a bulkhead on the side of the river, supported by flotation devices. 
The city's emergency management system blasted out an email warning people to expect road closures and a heavy emergency presence in the area of 12th Avenue and West 34th Street. No additional information was immediately available. -NBC New York
BREAKING:
First images of the helicopter that went down in the Hudson near 12th and 30th coming in now. pic.twitter.com/qHVn97ZmQg

— Henry Rosoff (@HenryRosoff) May 15, 2019
You can sort of see the helicopter in the second pic. pic.twitter.com/DzlZakMAJL

— JarekFA (@JarekFA) May 15, 2019