---
Dutch Intelligence Reportedly Investigated "Backdoor" Discovered In Huawei Equipment
Contrary to Huawei's insistence that it has never been caught spying for the government during its 30-year history, and that it would be willing to sign "No Spy" pacts to assuage national security concerns, reports about the discovery of 'back doors' in Huawei equipment have been a persistent - and unsettling - factor.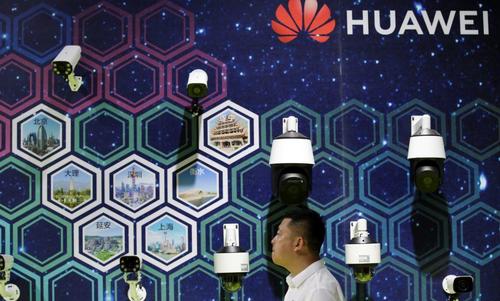 Just last night, President Trump signed an executive order, and the Commerce Department said it would add Huawei to a list of firms that US companies aren't allowed to do business with. Being added to this blacklist could result in a Huawei bankruptcy; a similar designation applied to ZTE, another Chinese telecoms firm, last year nearly destroyed the company. And on Thursday, the newspaper De Volkskrant revealed that a hidden "backdoor" had been discovered on the network of an unspecified Dutch telecoms company.
The report, which was picked up by Reuters, said Dutch intelligence agency AIVD is looking into whether the Chinese government had used the vulnerability to spy on Dutch citizens.
In a response, Huawei said it was "surprised" by the report's revelations and that it wouldn't respond because it quoted mostly anonymous sources within the Dutch government.
All the big Dutch telecoms firms declined to comment for the report, as did AIVD. KPN, one telecom firm, said last month that it would exclude Huawei equipment from the "core" of its mobile network in the future, but would continue to use Huawei radio towers. In Germany, a government panel is reviewing its security guidelines. And the UK government has expressed some reservations. But mostly, Europe has shown an openness to tolerating Huawei, which is much more reliant on European business, than the US has.
The report about the Dutch backdoor comes at a delicate time for Huawei: China's foreign ministry warned on Thursday that if the US embraced "the Nuclear option", it might walk away from the trade talks.