The outlook for heavy duty Class 8 trucks, an industry used as a leading indicator barometer for the broader economy, continues to deteriorate. Just days after we reported the latest awful order number for new Class 8 trucks – and just hours after we reported industry experts' negative outlook for the rest of 2019, used truck sale data has completed the trifecta of misery for the freight industry.
Preliminary data shows that used truck sales in the Class 8 segment fell 13% in April compared to last year, according to FreightWaves. Used truck sales as a whole fell 5% in April compared to a 25% uptick in March. The average price of a used truck rose 14%, while at the same time average miles contracted and average truck age was relatively flat, according to ACT research.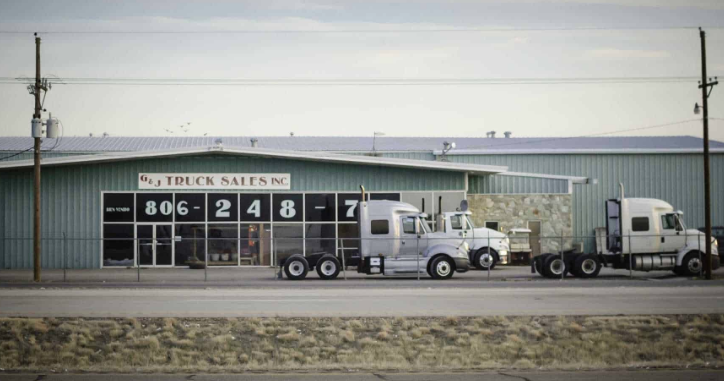 Steve Tam, vice president of ACT said: "Recent conversations with market contacts suggest dealers are very aware that conditions are changing. Auction and wholesale volumes, as well as pricing, are softening."
He continued: "Some used truck buyers and sellers are paying close attention, but others may be only casually aware of any looming concern. Most truckers have yet to make the leap, as signified by retail markets that are outperforming their dealer counterparts."
Year to date, sales of used trucks have fallen 16%.
Class 8 trucks, which are made by Daimler (Freightliner, Western Star), Paccar (Peterbuilt, Kenworth), Navistar International, and Volvo Group (Mack Trucks, Volvo Trucks), are one of the more common heavy trucks on the road, used for transport, logistics and occasionally (some dump trucks) for industrial purposes. Typical 18 wheelers on the road are generally all Class 8 vehicles, and traditionally are seen as an accurate coincident indicator of trade and logistics trends in the economy.
The Cass Freight Index report for the month ended April 2019 also painted a dire picture for freight heading into the end of the second quarter. The report says that "continued decline" in the freight index remains a concern, pointing out that shipments have fallen 3.4% year over year while expenditures have risen 6.2%. Sequentially on a monthly basis, shipments are down 0.3% while expenditures ticked up 0.7%.
North American Class 8 net order data shows the industry booked 14,800 units in April, down 57% from a year-ago. The number also marks a sequential decrease of 6.2% from March. The decline is being blamed on companies filling orders from a bloated backlog of last year's record purchases and buyers juggling remaining orders. The numbers from last month were the lowest for an April since 2016.
Year to date, the numbers look ugly. There have been 63,000 trucks ordered, a 63% percent decline from the 169,186 orders placed during the same period in 2018. And it doesn't look like the rest of the year is going to get any better.