EV automaker and Tesla-competitor NIO has said that it is now probing another one of its ES8 models that "caught fire" in Shanghai on Thursday. The probe comes after another ES8, in the city of Xi'an, caught fire about three weeks ago. It's the fifth electric vehicle fire in China this year. 
In the most recent incident, the NIO vehicle "flared up and emitted a choking cloud of smoke yesterday on the startup's home turf of Anting Town," according to Yicai Global. The fire was quickly controlled by firefighters and there were no casualties reported. 
NIO took to social media yesterday to say they didn't know the cause of the fire, but that they had opened an investigation and would notify the public of their findings.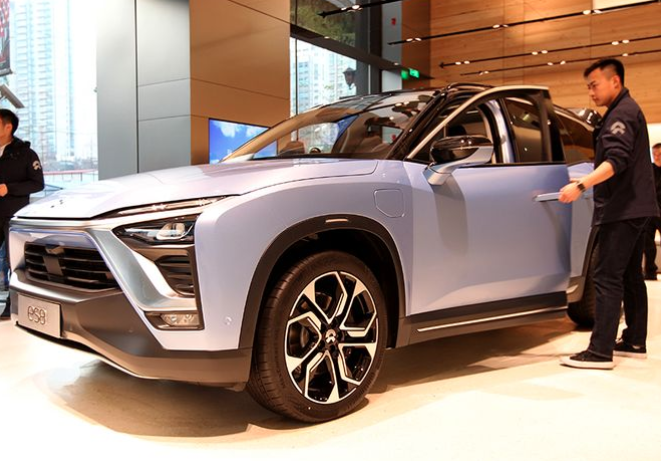 Fires seem to be the recurring theme for EV makers recently.
Yesterday, Tesla said it would issue a software update while investigating two recent, apparently unprovoked, vehicle fires of its own - one in China and the other in Hong Kong. Tesla said that the update will change battery charge and thermal management settings in Model S sedans and Model X SUVs.
As we reported yesterday, Tesla claimed that the software update was being done out of "an abundance of caution". The company said it's supposed to "protect the battery and improve its longevity". Because we guess it's bad PR to come out and say: we're trying to prevent cars from bursting into flames for no apparent reason at all.
Weeks ago, we were one of the first outlets to report  that a NIO ES8 electric car had suffered a similar fate. A self-proclaimed Tesla owner in Shanghai that Tweets under the name @ShanghaiJayIn posted video about three weeks ago of a NIO ES8 vehicle being extinguished.
NIO had said on their microblog that the vehicle was under repair when it caught fire. After an investigation into that fire, NIO concluded: 
Much of the left-rear shell of the traction battery pack and its cooling plate were buckled as the vehicle had been in a bad accident before being sent for repair. The pack's crushed internal structure shorted out the battery, sparking the fire.
Last month, we first reported that a parked Tesla had appeared to catch fire in a garage before spontaneously combusting. Tesla is still investigating the incident, despite issuing the software update. "We immediately sent a team onsite and we're supporting local authorities to establish the facts. From what we know now, no one was harmed," Tesla said after the incident.