Investigators say last Sunday's mysterious "sabotage" attack on four tankers which included two Saudi ships off Fujairah in the United Arab Emirates was "highly likely" the work of Iran's elite Revolutionary Guards (IRGC) deploying underwater attack drones. 
Specifically an IRGC surface vessel is believed to have launched the underwater drones packed with between 30 and 50kg of explosives which detonated on impact, according to a new report issued this week by the Norwegian Shipowners' Mutual War Risks Insurance Association, known as DNK. Among the vessels hit were a Norwegian-flagged vessel as well as a UAE ship. 
A new report by Reuters summarized the Norwegian insurance investigators' preliminary findings as based on analyzing shrapnel from the attacks which was "similar" to shrapnel recovered from surface drones used off Yemen by Iran-backed Houthi militia.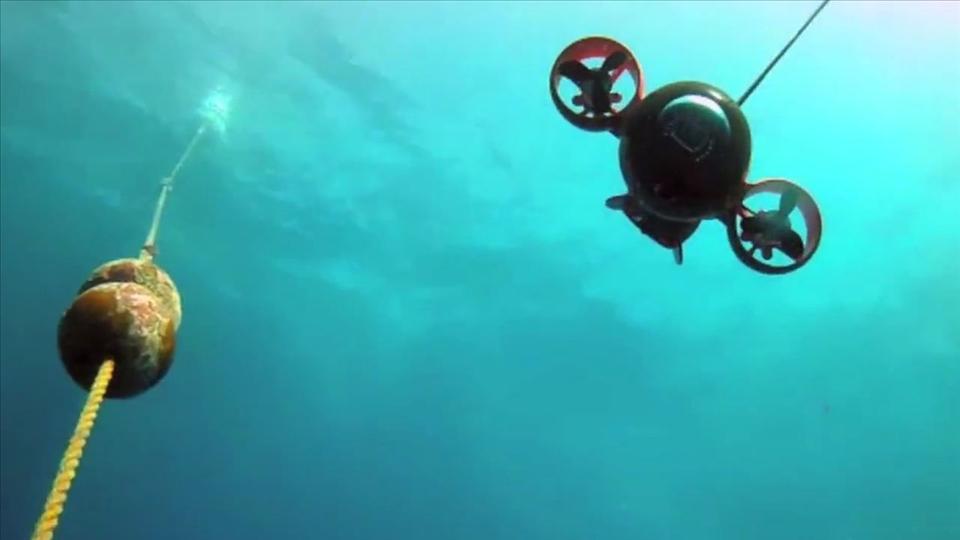 However, the insurance assessment seen by Reuters is "confidential" with an investigation still ongoing, and thus must be treated with skepticism.
Further, the evidence appears largely circumstantial at this point, with Iran's guilt appearing to hinge on the assumption that shrapnel from Houthi operations and remnant material found at the port of Fujairah are from the same source. 
Reuters lists the following summary points and "evidence" from the DNK assessment which allege the IRGC's inolvement as follows:
A high likelihood that the IRGC had previously supplied its allies, the Houthi militia fighting a Saudi-backed government in Yemen, with explosive-laden surface drone boats capable of homing in on GPS navigational positions for accuracy.

The similarity of shrapnel found on the Norwegian tanker to shrapnel from drone boats used off Yemen by Houthis, even though the craft previously used by the Houthis were surface boats rather than the underwater drones likely to have been deployed in Fujairah.

The fact that Iran and particularly the IRGC had recently threatened to use military force and that, against a militarily stronger foe, they were highly likely to choose "asymmetric measures with plausible deniability". DNK noted that the Fujairah attack had caused "relatively limited damage" and had been carried out at a time when U.S. Navy ships were still en route to the Gulf.
The attack location, so close to the entrance to the Strait of Hormuz - which the IRGC has previously threatened to close in order to strangle global oil shipping - was also a key factor in pointing to Iran's guilt, according to the report. 
The DNK noted the sabotage attacks occurred between six and 10 nautical miles off Fujairah, just off the vital and narrow strait. No boat was sunk, but the Saudi-flagged crude oil tanker Amjad and the UAE-flagged bunker vessel A.Michel had damage to their engine rooms.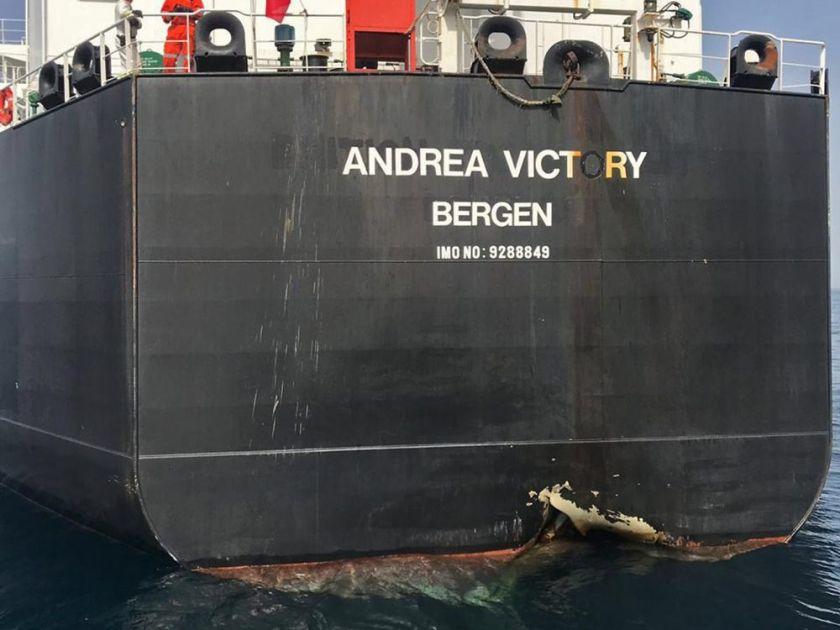 The insurance assessment lines up with Saudi and US accusations which came quickly on the heels of the bizarrely timed incident (following Bolton's previously announced heightened "Iran threat" against US troops and allies in the region) that Iran orchestrated it to show its military has the power to disrupt global oil markets. 
The WSJ had reported just a day after the alleged attack that according to an initial U.S. assessment, "Iran was likely behind the attack" on the four vessels, according to an anonymous US official. Iran for its part dismissed these and other accusations as part of "psychological warfare" - according to one top Iranian parliamentarian and spokesman. 
Meanwhile, we could actually be headed toward rapid de-escalation even as US warships continue to enter the Persian Gulf late this week, as multiple headlines Friday noted "Trump doesn't want war" and appears to be clamping down on hawks in his own administration. 
With all of the Fake and Made Up News out there, Iran can have no idea what is actually going on!

— Donald J. Trump (@realDonaldTrump) May 17, 2019
And perhaps most interesting is that Trump tweeted something which actually lends credibility to Iran's dismissing both the "sabotage" accusation and heightened bluster out of Washington over the past two weeks as a continuing Psyop, part of Bolton and Pompeo's broader "maximum pressure" campaign. 
Trump tweeted the following astounding statement on Friday: "With all of the Fake and Made Up News out there, Iran can have no idea what is actually going on!"