---
Trade Optimism Fizzles As China Says No Plans For More Talks
Well, it looks like President Trump finally did it. He finally pushed Beijing so hard on Huawei that they had no choice but to respond.
The Chinese weren't kidding when they warned that Washington's latest aggression toward Huawei - adding the Chinese telecoms giant to a blacklist that will make it extremely difficult, if not impossible, for Huawei to buy components from American companies - might crash trade talks.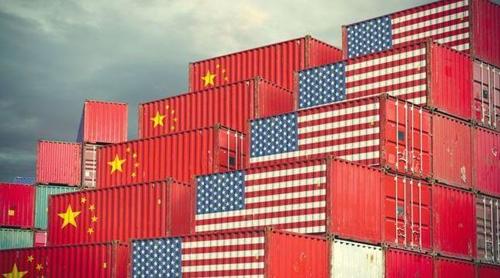 Because after the Commerce Department formally added Huawei to the blacklist, the Chinese media and Chinese officials turned up the rhetoric, warning that there are no plans for another round of talks. Markets didn't take this well: Chinese stocks plunged 2.5% overnight on Friday - a big drop, though still not as bad as the 3% decline from last Monday,the market's worst day in three years. European shares didn't fare much better because, as one analyst explained to Bloomberg...
"The China state media commentaries fueled concerns that the U.S.-China trade disputes will prolong, deterring risk-taking," said Koji Fukaya, chief executive officer at FPG Securities Co. in Tokyo. "This issue will probably be one of the major market drivers for a while as U.S.-China trade war influences global economic conditions."
US futures were in the red, leaving stocks on track for a lower open. Yields on Treasuries and bunds declined. Asia's emerging currencies and the yuan weakened. The yen and Swiss franc advanced.
A comment on Taoran, seen as a venue for the government's views, accused the US of playing "little tricks to disrupt the atmosphere," and insinuated that the Huawei blacklisting had seriously jeopardized talks.
"We can't see the U.S. has any substantial sincerity in pushing forward the talks. Rather, it is expanding extreme pressure," the blog wrote. "If the U.S. ignores the will of the Chinese people, then it probably won't get an effective response from the Chinese side," it added.
One former government official said there's no point in holding another round of talks if the US won't listen to Beijing.
"If the U.S. doesn't make concessions in key issues, there is little point for China to resume talks," said Zhou Xiaoming, a former commerce ministry official and diplomat. "China's stance has become more hard-line and it's in no rush for a deal" because the U.S. approach is extremely repellent and China has no illusions about U.S. sincerity," he said.
This comes after Treasury Secretary Steven Mnuchin said this week that he and the other negotiators "will mostly likely go to Beijing at some point" in the near future.
As BBG noted, another striking detail about the coverage is that China's strident trade rhetoric has suddenly been plastered across state-controlled media. The People's Daily ran three aggressive articles, including two editorials, with titles like "No Power Can Stop The Chinese People From Achieving Their Dream" - "the trade war will not cripple China, it will only strengthen us as we endure it."
Looking ahead, President Xi and President Trump might have an opportunity to revive talks at the G-20 summit in Osaka next month. Until then, both sides will likely dig in.