A horrific story has sent shock and panic through Pakistan, further entering global headlines at the end of this week: Pakistani police are holding a doctor on suspicions that he intentionally infected over 500 people, including 400 children, with the HIV virus.
The investigation began after an HIV epidemic was uncovered in an urban district of Pakistan's south starting in February, and after over ten families accused a local doctor of treating their children with used syringes.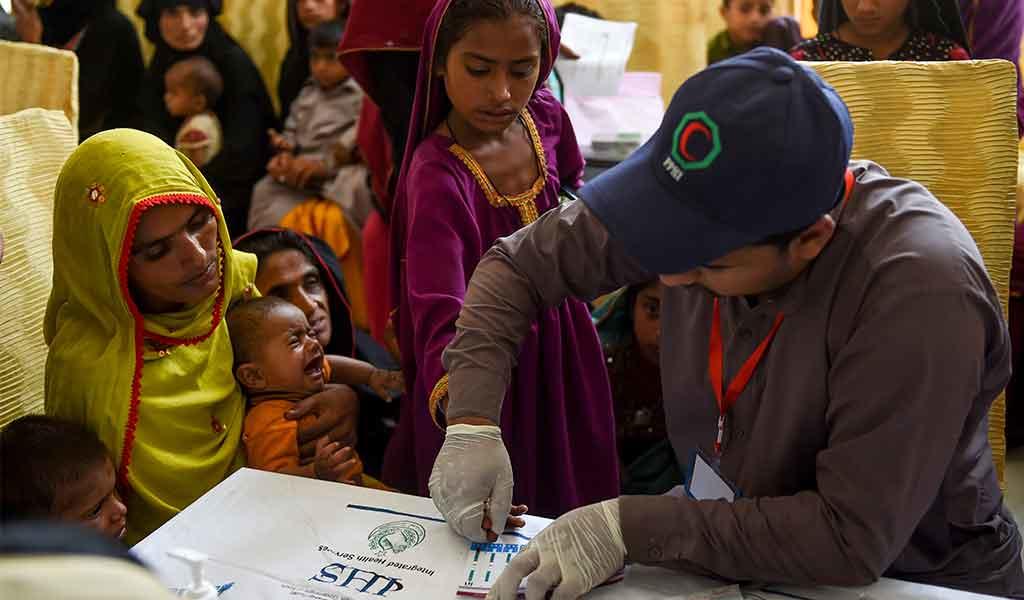 From there, attention focused on a child specialist in the small city of Ratodero named Muzaffar Ghangharo, who himself reportedly has Aids, and may have infected hundreds with HIV using contaminated needles, but he claims he didn't do it intentionally, which a police investigation is now trying to determine. 
According to Al Jazeera the HIV outbreak has sparked a wave of national panic: 
Parents flock to screening rooms set up at a makeshift clinic to get their children examined for HIV in a village in southern Pakistan, where hundreds of people have been allegedly infected by a doctor using a contaminated syringe.

At least five different screening rooms have been set up in the last month in the village of Wasayo on the outskirts of Larkana in Sindh province.

"They are coming by the dozens," says a doctor at the makeshift clinic, beset by a lack of equipment and personnel to treat the surging number of patients.
Historically, the Islamic conservative country has long had a low prevalence for HIV, but reports this week say it's now spreading at an "alarming rate". 
Families in rural areas impacted, but with little resources and only access to hospitals with poor sanitation practices, are outraged and desperate according to reports. 
The child specialist Muzaffar Ghangharo is due in court on May 21st, with Pakistani doctors telling reporters they've counted the total number of infected related to his clinic at a stunning figure of over 500 people, which includes at least 437 children. 
Pakistani police are investigating whether a doctor intentionally infected over 500 people, including 400 children, with the HIV virus

— TRT Worldpic.twitter.com/rSx42lAw33

— EHA News (@eha_news) May 18, 2019
A local police officer involved in the investigation told The Guardian of the suspect's confession: "He said that he didn't do anything intentionally. Ghangharo said that in his statement to police. [But] four kids have died and their parents have blamed the doctor for killing them."
Reports further say the child doctor's professional credentials are unknown at this point. "For the sake of saving money, these quacks will inject multiple patients with a single syringe. This could be the main cause of the spread of HIV cases," one local health official said. 
Health workers are now mass screening residents of Sindh province, where the outbreak is concentrated, and have reportedly already tested 16,000 in the past couple months. The province's Aids control program director identified that after testing thousands, which identified hundreds of infected, "Sixty per cent are children less than five years."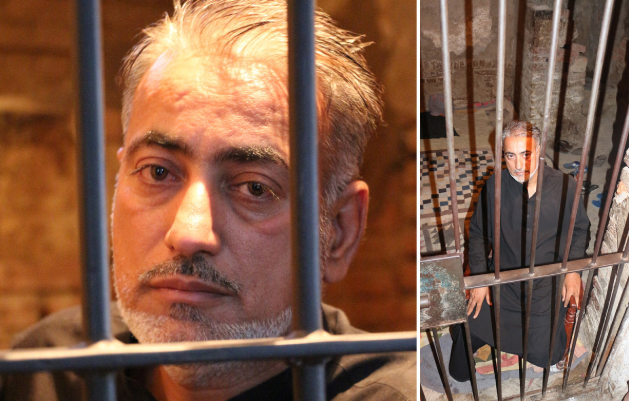 Some of the personal family accounts are absolutely gut-wrenching, such as the following: 
A few months ago, Fatima Emaan came down with a persistent fever. So her father, Syed Shah, took the infant to a few doctors, including a local child specialist in Ratodero, a small city in Pakistan's south.

But the visits seemed only to worsen the 16-month-old girl's condition. In February, a doctor told Shah his daughter was presenting the symptoms of HIV. On 1 March, her results came back. "They double- and triple-checked it and told us that Fatima is suffering from HIV," Shah said.

Shah says his daughter was the first child to be diagnosed in what has become an HIV epidemic in the district...
The shocking incident has spotlighted hospital and medical practices and sanitation especially in remoter parts of Pakistan.
This includes complaints of high numbers of unqualified doctors along with the "reuse of syringes, unsafe blood transfusions, and other unsafe medical practices" according to an expert on infectious diseases,  Bushra Jamil, at the Aga Khan University in Karachi, in an interview with Al Jazeera.
Nationwide, Pakistan's health ministry has put the total figure of registered HIV cases at 23,000 — which is tragically expected to grow after the latest crisis.