Toyota isn't happy with President Trump's recent rhetoric - rebuking a Friday proclamation that imported cars threaten US national security, suggesting that America and its key trading partners may be entering turbulent times.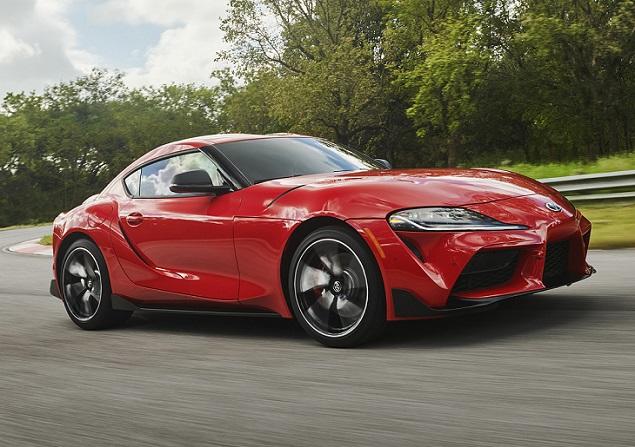 As Bloomberg reports, Japan's largest automaker said in an "unusually strong-worded statement" that the notion of the United States needing to defend itself against foreign automakers and components "sends a message to Toyota that our investments are not welcomed." 
Toyota has been deeply engrained in the U.S. for over 60 years. Between our R&D centers, 10 manufacturing plants, 1,500-strong dealer network, extensive supply chain and other operations, we directly and indirectly employ over 475,000 in the U.S., and have invested over $60 billion in this country, including over $1 billion in philanthropic and community-outreach efforts.
 
Today's proclamation sends a message to Toyota that our investments are not welcomed, and the contributions from each of our employees across America are not valued.

...

Our operations and employees contribute significantly to the American way of life, the U.S. economy and are not a national security threat. -Toyota
Earlier on Friday, Trump agreed with his Commerce Department, which concluded that imports of vehicles and auto parts harm national security because they have resulted in a declining market share for "American-owned" since the 1980s. The White House established a 180-day deadline for negotiating with Japan, the EU and other major auto exporters. 
The National Automobile Dealers Association, meanwhile, estimates that the tariffs would add as much as $2,270 to the cost of U.S.-built cars and $6,875 to the cost of imported cars and trucks, according to Bloomberg. 
Toyota said it remains hopeful that those talks can be resolved quickly, but warned that curbing imports would force U.S. consumers to pay more and be counterproductive for jobs and the economy. The company's critique comes two months after its pledge to add $3 billion to a years-long U.S. investment plan.

Representatives for other automakers were more diplomatic but also registered concern about the Trump administration's saber-rattling. The Alliance of Automobile Manufacturers, a trade group representing a dozen of the largest domestic and foreign carmakers with operations in the U.S., warned Friday that higher prices from tariffs could put 700,000 American jobs at risk.

"We are deeply concerned that the administration continues to consider imposing auto tariffs," the car lobby said in a statement. "By boosting car prices across the board and driving up car repair and maintenance costs, tariffs are essentially a massive tax on consumers." -Bloomberg
Toyota's pushback comes after years of trying to remain in Trump's good graces. In January, 2017, the automaker responded to criticism from Trump over their decision to build Corolla cars in Mexico by announcing a $10 billion, five-year investment plan. That August, the company announced that it would join with Mazda Motor Corp to build a $1.6 billion factory in Alabama.