Forget years of perfect grades and diligent study, often at the expense of a personality. Computer-science majors at Northeastern University face perhaps the most difficult test they've ever encountered; improv class.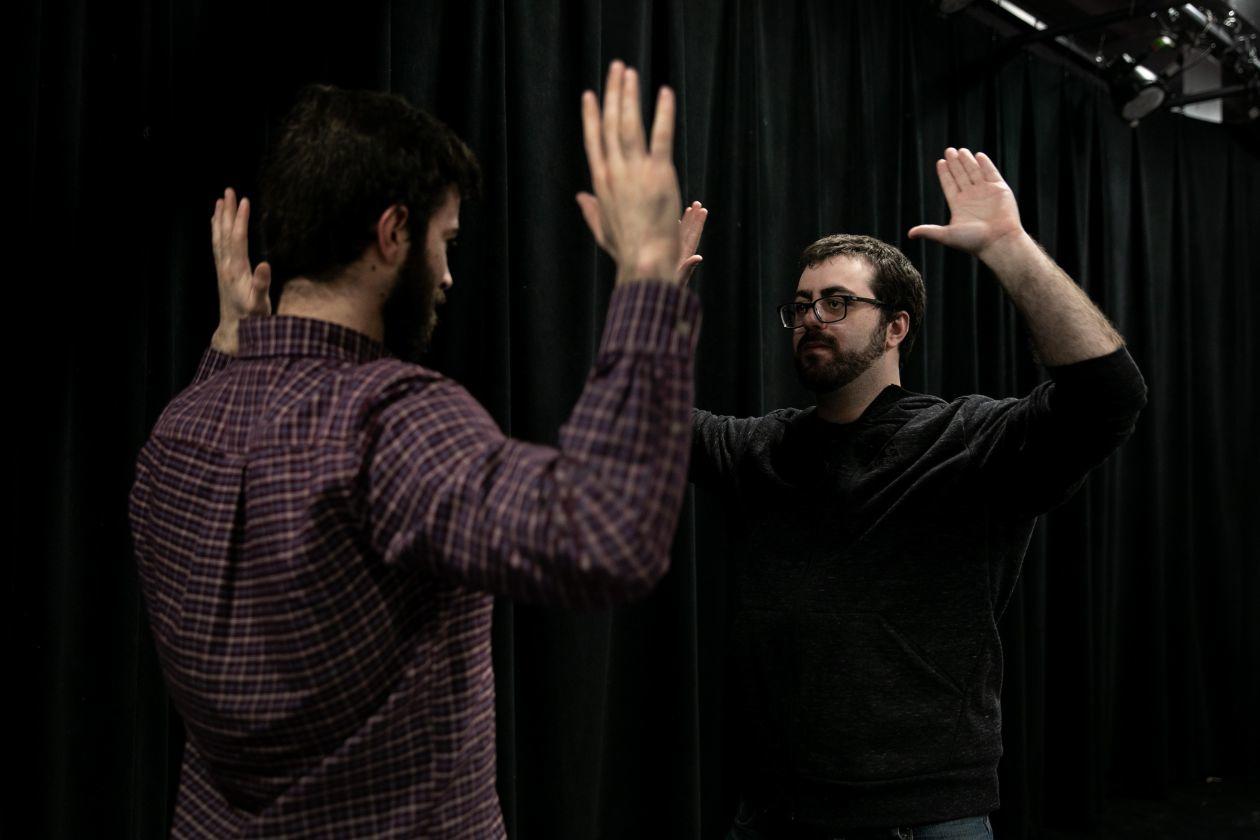 Yes, in order to receive their diploma, Northeastern is forcing these natural introverts to come out of their shells and sperg out in front of a room full of classmates, according to the Wall Street Journal. 
"We saw a lot of hysterics and crying," when the class was made mandatory in 2016, said Carla E. Brodley - dean of the Khoury College of Computer Sciences. 
The university says the class is one way to "robot-proof" computer-science majors in order to help them beef up their underdeveloped adulting skills, according to university president Joseph E. Aoun, who believes that empathy, creativity and teamwork will help students develop a competitive advantage over machines in an era of artificial intelligence.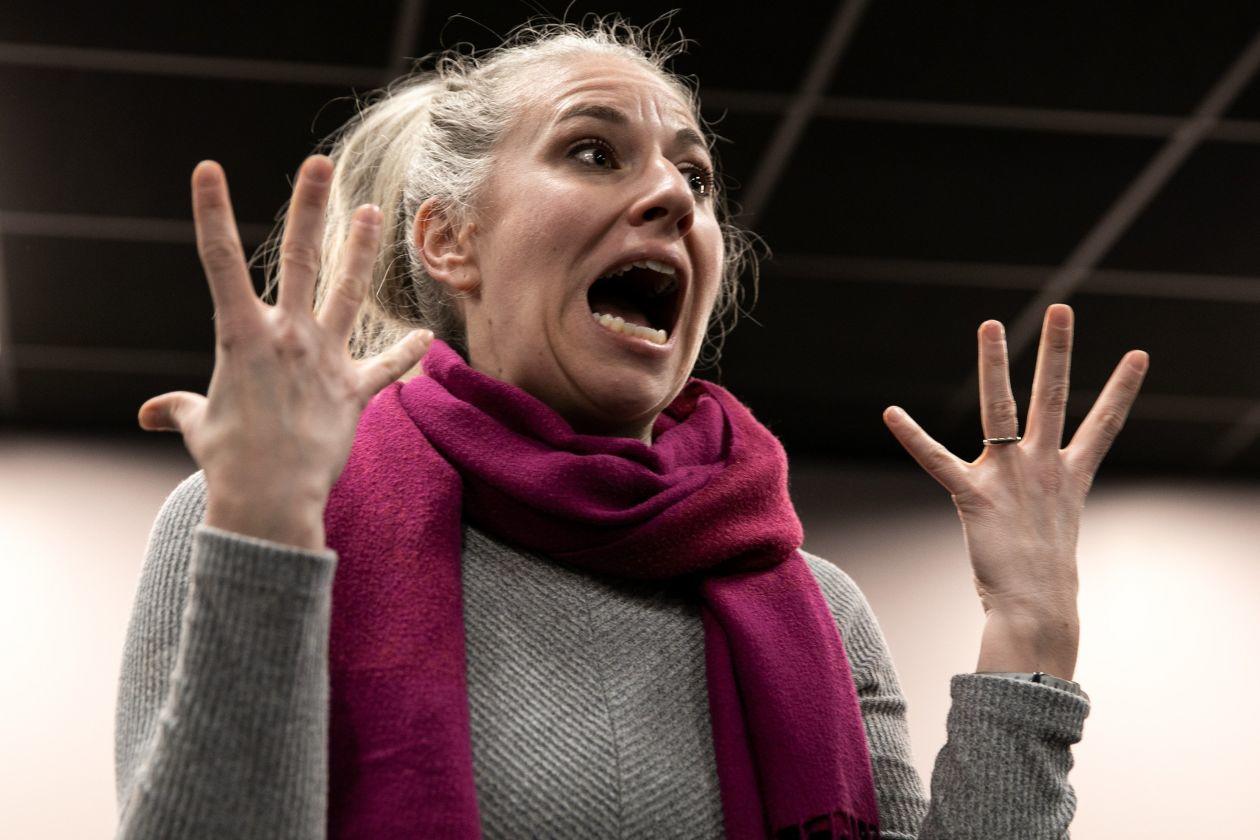 "I put it off to the end," said recent computer science and mathematics graduate Colin Mullaney, describing the unique hell of being dropped into a lion's den of emotions. 
As part of the dreaded class, he mimicked elephant noises, imitated Michael Jackson dance moves and had to grunt in front of classmates while playing the role of a Viking rowing a boat.

Like all computer-science majors at Northeastern, Mr. Mullaney was required to take a course in theater and improv. And, like others, "I was afraid," he said. He fought off anxiety by trying not to think about it outside of class. -WSJ
The class forces the bona-fide computer nerds to bring out, or at least emulate, their inner alpha - overcoming crippling fears of interacting with other humans, face-to-face, in front of a bunch of other people. The course requires public speaking, lecturing on nontechnical topics, and speaking gibberish such as "butuga dubuka manala phuthusa," according to the WSJ's Sara Castellanos. 
Zach Lowen postponed it until his senior year. On his first day, he had to pretend he was ice skating and walking on hot sand. "I was like, 'Oh, my God, where is this going?'" he said.

Mr. Lowen didn't get stage fright while miming a scene of betrayal between warring drug cartels. But he turned stiff during a mock interview in front of a video camera. "I wasn't sure where to look," he said. The professor asked him "who was holding me hostage," Mr. Lowen recalled. -WSJ
"I don't know what'll happen, what I'll say, or how people will react," said junior CS major Caitlin Wang, who says she likes to plan and prepare - making improv quite scary. 
Wang has found herself playing Sima in a 30-second version of "The Lion King," and singing a portion of a TED Talk given by "Eat, Pray, Love" author Elizabeth Gilbert. 
"I had no idea what tune I should have been singing," said Wang. 
Human Rube Goldberg Machine
The students were at one point forced to make a human cringe-ipede, assembling themselves into a human Rube Goldberg Machine in which "The touch of an arm would set another person's leg in motion, and the leg would initiate the movement of someone pretending to turn a wheel." 
"I couldn't figure out how this was going to relate to what I was going to be doing full-time," said Tiffany Seeber, a 2016 grad who now works for Uber - and says she sometimes strikes a "power pose" before presentations using skills she learned in the class. 
"I don't know any software engineer that doesn't have to do presentations," she said. 
Dani Calacci, who took the class in 2016, is co-founder of workplace technology startup Riff Learning Inc. He said the absurdity of the class helped students learn to bond. One assignment required him to help a classmate stretch to stand up straight. "I really enjoyed it, actually," he said.

Other professionals agree that improv can teach the teamwork and communication required of working with others. Many software applications now are built in small teams, a collaboration of engineers, writers and designers. -WSJ
Over 800 Northwestern CS majors have taken the class, which also involves awkwardly staring into a classmate's eyes for 60 seconds unless someone laughs first. Another activity requires students to tell a joke.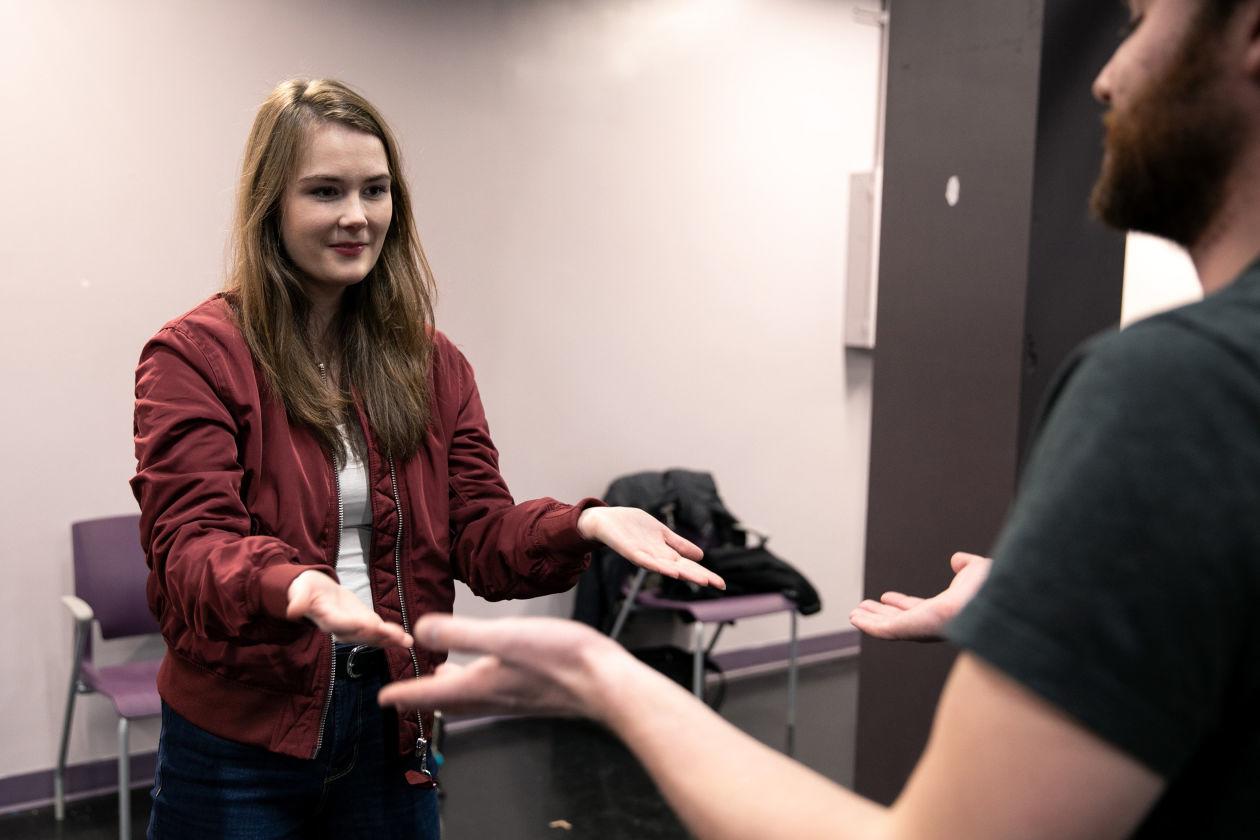 "The stereotype is that we can't talk to people and we're nerds and wear hoodies," said Catherine McLean who was initially skeptical about the course, only to find that she learned to better use her voice's volume and pitch, as well as the ability to hold casual conversations with people on topics which she was not an expert. 
Who knows, maybe one of them will end up on TV: