China's telecom giant was greeted with more bad news on Wednesady, when Britain's largest cell phone operators pulled Huawei phones from their 5G networks, joining other global telecoms groups in dropping launch plans after the Chinese group was hit by a US export ban that could stop it using Google's Android operating system.
As the FT first reported, EE, part of British Telecom, had planned to offer Huawei phones as part of its launch on Wednesday of the UK's first 5G network, but reportedly decided to "pause" this due to uncertainty over whether they could use Android software developed by Google after the Chinese group was included on a blacklist that forbids US companies to supply it with technology, a spokesman for the carrier said.
Marc Allera, chief executive of EE, said the company had "paused" the launch of Huawei's 5G phones because it did not have the "surety of service" it needed to offer long-term contracts. "We've had to hold that back," he said.
Despite the launch snub, BT will still rely on Huawei, the world's largest provider of networking gear and No. 2 smartphone vendor, as it's supplying much of the infrastructure for the new network, alongside Finnish equipment vendor Nokia Oyj.
Allera said EE has tested its 5G network using Huawei technology and has had "no indications" from the UK government to change course. He said the supply chain restrictions were a concern but that the UK would not benefit from a lengthy delay to 5G launches while the situation is being resolved.
"There are so many scenarios and we don't have any clarity. But we can't stand still," he said. "Nothing is crystal clear but we have to work within that ambiguity."
At the same, UK's Vodafone also said it would suspend Huawei's Mate X phone from its 5G line-up. Vodafone had planned to launch the handset in the summer on its 5G network, but a spokesman said on Wednesday that "Huawei's 5G handset is yet to receive the necessary certifications".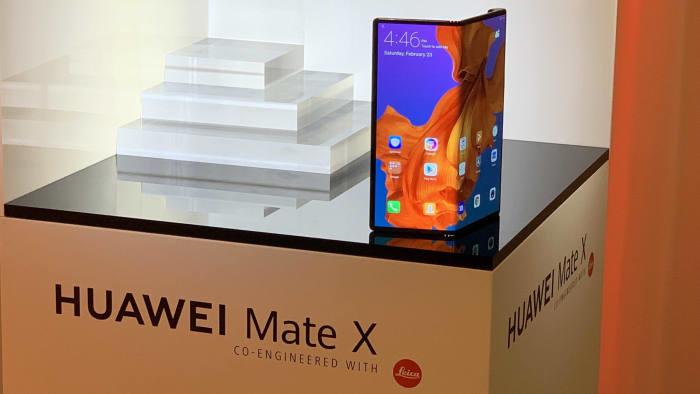 Separately, the FT reported that two of Japan's largest mobile phone carriers also said they would delay the launch of a new smartphone by Huawei as global mobile operators scrambled to deal with the proposed US export restrictions on the Chinese telecoms equipment maker. The decision on Wednesday by SoftBank and KDDI will affect the Huawei P30 Lite smartphone, which was due to go on sale in Japan on Friday. NTT DoCoMo, Japan's largest carrier, said it was also considering cancelling pre-orders for the Huawei handset.
Ironically, the escalating crackdown against Huawei products has overshadowed the launch of UK's 5G services as networks have lobbied the government not to ban the Chinese company from 5G network builds. Until today's reversal, EE scrambled to be the first to launch 5G networks against Vodafone which goes live in July. EE will charge a premium for the faster network of about £5 and has partnered with Google and Niantic, the company behind Pokémon Go which has developed a Harry Potter-themed game, for the launch.
Even more ironically, today's 5G launch isn't really a 5G launch - the real think will have to wait about 3 years. The initial UK version of 5G will be the equivalent of an enhanced 4G network offering speeds 10 times faster than today's smartphones. Its full 5G network will be launched in 2022 with ultra-low latency services available in 2023.
BT's 5G service will be available across the U.K.'s six biggest cities from May 30 and will reach 16 urban areas by year-end, Allera said. Customers could buy 5G subscription plans and pre-order 5G-enabled devices from Wednesday morning. BT will still offer a 5G home router from Huawei, according to slides shown at the launch.
EE's Allera said the launch of 4G paved the way for the rise of Netflix and Uber and 5G could have a wider effect. "We take it for granted now but it changed our behavior. So what new services will rise on this new network? We don't know, but our job is to build that network," he said.
According to Bloomberg, EE was the first U.K. operator to offer 4G in 2012 and used Huawei gear to build the core of that network. Growing pressure on US allies to restrict Huawei forced carriers to review their ties to the company and devise back-up plans in case of bans or supply disruptions. Huawei executives have repeatedly denied its systems are vulnerable to espionage even though they have since vowed to "safeguard" their systems against backdoor spying, effectively confirming that the Trump admin's skepticism is justified.