A Dutch MP is still fuming over Formula One's 2018 decision to remove grid girls from the sport due to "female patronizing."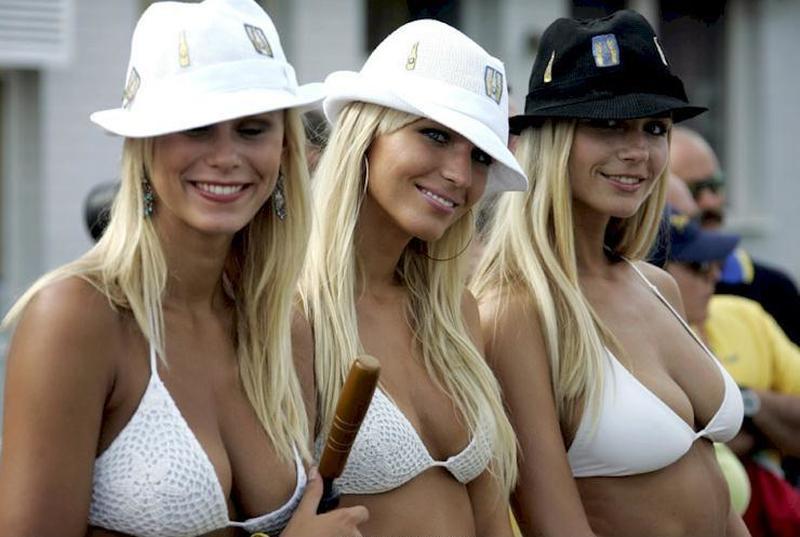 "Grid girls belong in Formula 1 as much as the cars do," exclaimed Roy van Alast - a member of the Party for Freedom in the house of representatives.
"Only an idiot sees a beautiful woman as a problem. The rest of the people love it." 
Van Alast isn't just complaining either that grid girls are "part of motor sport," he says that his party wants to "ensure that this beautiful tradition will be restored." 
As we noted last February, F1 struck a blow to the patriarchy by depriving heterosexual male fans - the sport's largest demographic - the pleasure of watching an adrenaline-filled race while smoking hot women parade around the event. 
Replacing the grid girls is F1's "Grid Kids" initiative, designed to entice younger fans to "get involved" with racing. 
In April, we reported that a Spanish advertising agency was in hot water after stipulating that grid girls "must have a size 95 or 100 chest," which is roughly 36" - 38" according to La Vanguardia. 
"For a car and motorcycle event we are looking for two ladies who will be available from Friday April 5 through Sunday April 7," reads the ad. "There is a payment of €200 net, plus any additional costs. There is one requirement: you must have a chest circumference between 95 and 100 cm."
Perhaps an argument can be made that depriving grid girls of their livelihoods is a human rights violation?
Oh the humanity!