Progressive feminist author Naomi Wolf's new book has been delayed by the publisher after a BBC radio host destroyed a major part of the book's premise during a live interview in May.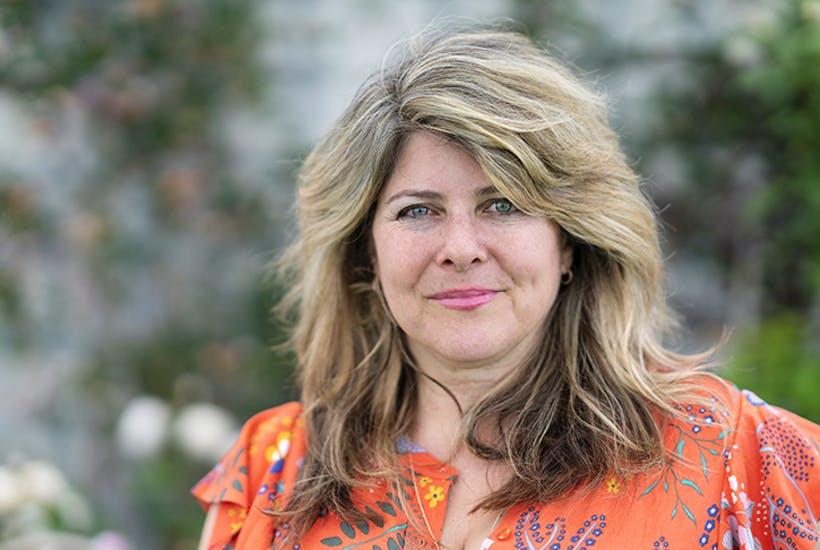 In the course of her research for the book Outrages: Sex, Censorship, and the Criminalization of Love - which deals with the British government's criminalization of same-sex relationships in the 19th century - Wolf misinterpreted the ancient UK legal term "death recorded" to mean that homosexuals were executed. 
"I found, like, several dozen executions, uh, but that was again only looking at the old daily records in the crime tables," Wolf told host Matthew Sweet. 
Sweet jumped on it, saying "I don't think you're right about this," pointing out that one of the young men Wolf claims was executed was not. 
"I was really surprised by this," says Sweet, adding "death recorded is what's in most of these cases that you've identified as executions. It doesn't mean that he was executed. It was a category that was created in 1823 that allowed judges to abstain from pronouncing a sentence of death on any capital convict." 
"I don't think any of the executions you've identified there actually happened." 
Everyone listen to Naomi Wolf realize on live radio that the historical thesis of the book she's there to promote is based on her misunderstanding a legal term pic.twitter.com/a3tB77g3c1

— Edmund Hochreiter (@thymetikon) May 23, 2019
While Wolf's book has already been released in the UK, publisher Houghton Mifflin Harcourt announced that it would not move forward with a June 18 date. On Thursday, the publisher told the New York Times: 
As we have been working with Naomi Wolf to make corrections to 'Outrages,' new questions have arisen that require more time to explore. We are postponing publication and requesting that all copies be returned from retail accounts while we work to resolve those questions. 
Wolf responded in a series of tweets, claiming that she objected to the delay, and that the false premise over executions wasn't the "heart of my book." 
I strongly objected to this decision & provided both my publisher & the author of the piece my statement, wh was not included in the NYTimes article. Following an interview on BBC which raised questions about certain parts of my book, I made necessary changes immediately. (Contd)

— Dr Naomi Wolf (@naomirwolf) June 14, 2019
I'll do all I can to bring Outrages to American readers.

— Dr Naomi Wolf (@naomirwolf) June 14, 2019
Her explanation didn't seem to garner much sympathy:
You're a historian you have to do better research. That British guy obliterated your entire thesis for this book with his interview. Just admit the mistake. Admit you were wrong and you did not do thorough research. And promise to do better before trying to write another book

— Dallas Reese (@dallasreese) June 14, 2019
The fact of the matter is that like most left wing extremists you are a sensationalist who will grasp the slightest inkling of a fact which supports your preconceived ideas, born of political extremism, and run a marathon with them before thinking about validity. Typical.😩

— CelestialSoph (@CelestialSoph) June 14, 2019
You tried to publish fake history.

— 🏴󠁧󠁢󠁷󠁬󠁳󠁿 A Nice Cup of Tea (@gareth_hurley) June 15, 2019