---
Biden Doubles Down After Reminding Everyone Democrats Owned Slaves
Joe Biden has an old Democrat problem. After relentless flip-flopping; blowing in the wind on topics from abortion, to Iraq, to immigration, to integrating schools - Biden has finally chosen a hill to die on; bragging about working with segregationist Democrat Senators, James Eastland (D-Miss.) and Herman Talmadge (D-Ga.), in order to "get things done."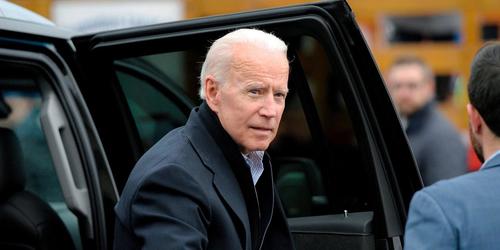 Eastland served as the Chair of the Senate Judiciary Committee for 21 years (1957 - 1978), where he would serve on the White Citizens Council working to oppose civil rights - while Biden was elected to the Senate in 1972. 
Weirdly, Biden quipped on Wednesday "[Eastland] never called me 'boy,' he always called me 'son.'" - without explaining why the elder Democrat would have called the young white Senator a pejorative term used against blacks.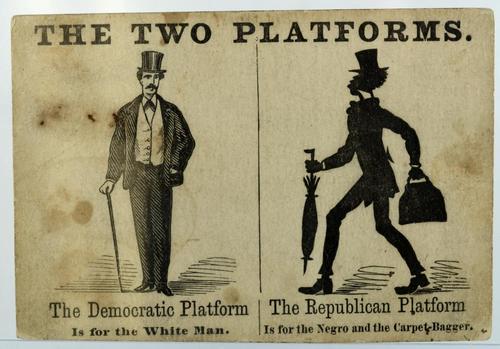 Biden immediately received a heaping dose of condemnation from fellow Democrats, most prominently from Sen. Cory Booker (D-NJ), who is black - and competing with Biden for the 2020 Democratic nomination.
"You don't joke about calling black men 'boys.'," Booker said in a Wednesday statement at the Juneteenth annual commemoration of slavery ending in the United States. "Vice President Biden's relationships with proud segregationists are not the model for how we make America a safer and more inclusive place for black people, and for everyone," Booker added. 
"frankly, I'm disappointed that he hasn't issued an immediate apology for the pain his words are dredging up for many Americans. He should," Booker concluded. 
On Thursday, Biden shot back at Booker: "Apologize for what?" adding (condescendingly) "He knows better ... There's not a racist bone in my body. I've been involved in civil rights my whole career. Period. Period. Period." 
BREAKING: @JoeBiden responds to Dem rival criticism on comments re: "some civility" w/segregationist senators: "Apologize for what? @CoryBooker should apologize" @CBSNews (w/@JuliaCherner) pic.twitter.com/zFaEXpSNXM

— Bo Erickson (@BoKnowsNews) June 19, 2019
Except of course when he opposed busing programs to integrate schools, calling Obama "the first mainstream African-American who is articulate and bright and clean and a nice-looking guy" in 2007, warning black voters that Republicans would "put y'all back in chains," and of course - working closely with segregationist Democrats while praising one of the Senate Floor in 1988 (h/t Joel Pollak, Harris Alic).
"To think that I would be one day on the floor of the United States Senates, being paid such accolades by such a man of character and courage as John Stennis is beyond my wildest dreams," Biden said of the longtime segregationist, adding "And I mean that sincerely." 
Then there's Biden freestyling a noose-reference on the Senate floor while talking about the 1992 crime bill he wrote - and which would later become the 1994 Clinton-era bill widely blamed for contributing to the mass incarceration of black Americans for low-level drug crimes during the USA's infamously failed war on drugs. 
In 1992, Biden said his crime bill would do everything but hang people for jaywalking. pic.twitter.com/DFA4gto0MS

— Arthur Schwartz (@ArthurSchwartz) June 20, 2019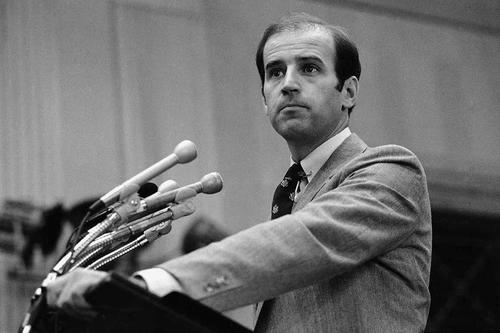 New York City Mayor Bill de Blasio, whose wife is black, dinged Biden as well, saying "It's 2019 & [Biden] s longing for the good old days of "civility" typified by James Eastland. Eastland thought my multiracial family should be illegal & that whites were entitled to 'the pursuit of dead n***ers.'" 
Sen. Kamala Harris, who is also black and running against Biden, said that the former VP's comments were "misinformed" and "wrong." 
If only Biden could pick Alexandria Ocasio-Concentration-Camp as a running mate - except she just threw shade at the career politician who would be 82 by the end of his first term. 
For the record, Cory Booker does *not* owe Joe Biden an apology for pointing out that waxing nostalgic about working with segregationists is insensitive.

"He knows better?" Really? What is "better?" To stay quiet about it? https://t.co/RvFzqAXPI5

— Alexandria Ocasio-Cortez (@AOC) June 20, 2019