Thousands of people took to the streets of Hong Kong on Friday for the third time in less than a week, calling for the city-state's chief executive Carrie Lam to resign, while demanding that the government drop a controversial extradition bill which would allow Hong Kong to extradite people who are wanted for crimes in mainland China. 
Arsenal St out front of #HK police HQ is really packed and LOUD right now. Main call: Release them! pic.twitter.com/SV8gMieLhP

— Kong Tsung-gan / 江松澗 (@KongTsungGan) June 21, 2019
The mostly young protesters surrounded the police headquarters in the city's Wan Chai district on Friday - blocking roads and staging a sit-in less than half-a-mile from legislative offices.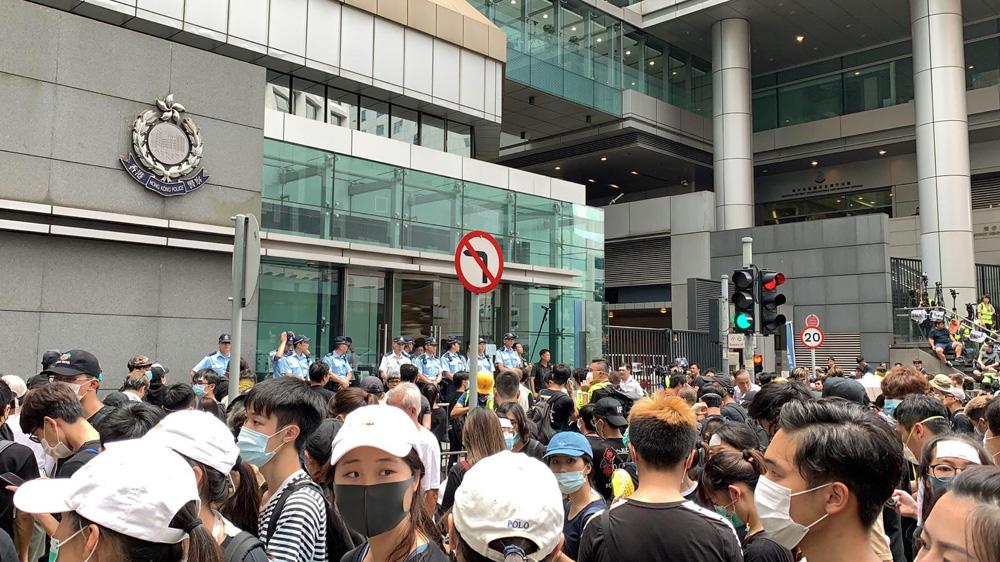 Such a sea of people. Very hard to move through the crowd atm. pic.twitter.com/MktHOYRGdH

— Kong Tsung-gan / 江松澗 (@KongTsungGan) June 21, 2019
One of the group's leaders is activist Joshua Wong, who was recently released from prison after rising to prominence during the 2014 Umbrella Revolution. Wong told Al Jazeera that he risks rearrest under the "hardline suppression of the police force," for participating in an unauthorized protest.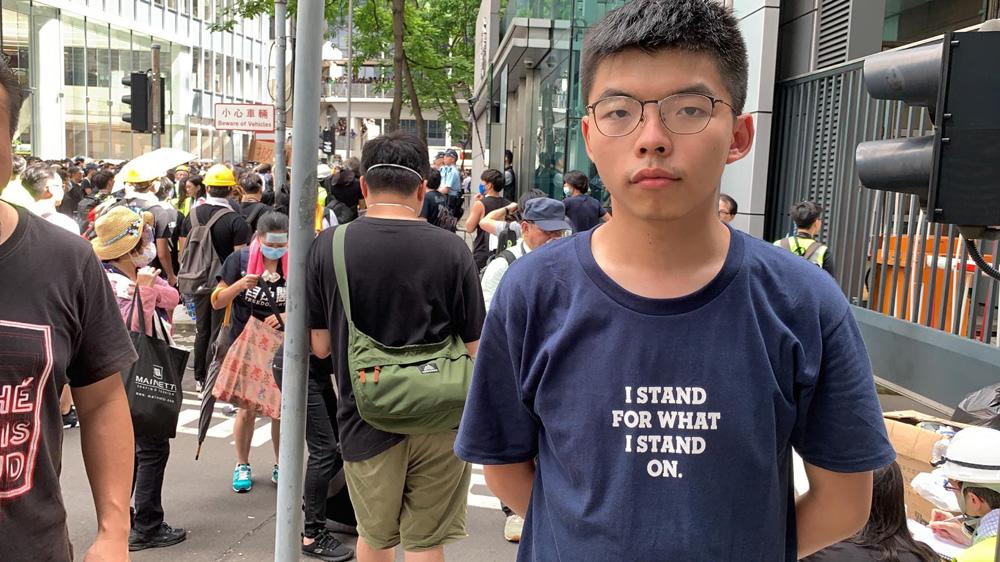 Wong said the demonstration at police headquarters showed the anger of the protesters at the treatment of their comrades at the hands of riot officers after violent clashes last week.

He said, however, Friday's actions were a peaceful occupation of the roads around the building, and protesters would not try to storm the complex.

Wong said his organisation, Demosisto, encouraged people to join the demonstration, and the past two weeks encouraged his view of Hong Kongers' political and civil sense.

"It's the miracle of Hong Kong," said Wong. -Al Jazeera
Local police have asked the protesters to leave the area, however they are not planning a "clearance operation" according to a spokeswoman. "We respect the rights of the public to express their views in a peaceful manner," she said. 
A new flag's just appeared in the crowd to much applause: a white bauhinia on black background dripping w red blood. (The #CCP-imposed 'official' flag is white bauhinia on Communist red background.) pic.twitter.com/xjZWj160cx

— Kong Tsung-gan / 江松澗 (@KongTsungGan) June 21, 2019
Now the last remaining police outside, at the top of the escalator, are getting pelted w what must be apples or tomatoes, but they refuse to go in behind the rolling steel shutter behind them. pic.twitter.com/s0kwdrlKKW

— Kong Tsung-gan / 江松澗 (@KongTsungGan) June 21, 2019
Lam apologizes
On Tuesday Lam issued a rare public apology, saying she was "sincerely sorry" for her handling of the extradition bill which resulted in two prior protests which attracted over 1 million and 2 million participants respectively according to organizers.
"I have heard you loud and clear and have reflected deeply on all that has transpired," said Lam, adding "The concerns over the last few months have been caused by the deficiencies of the (Hong Kong) government." 
That said, while Lam committed to indefinitely suspend (pause) the extradition bill last Sunday, she did not respond to demands that Hong Kong completely withdraw. She has also failed to call for an investigation into allegations of police brutality during a protest on June 12 which turned violent.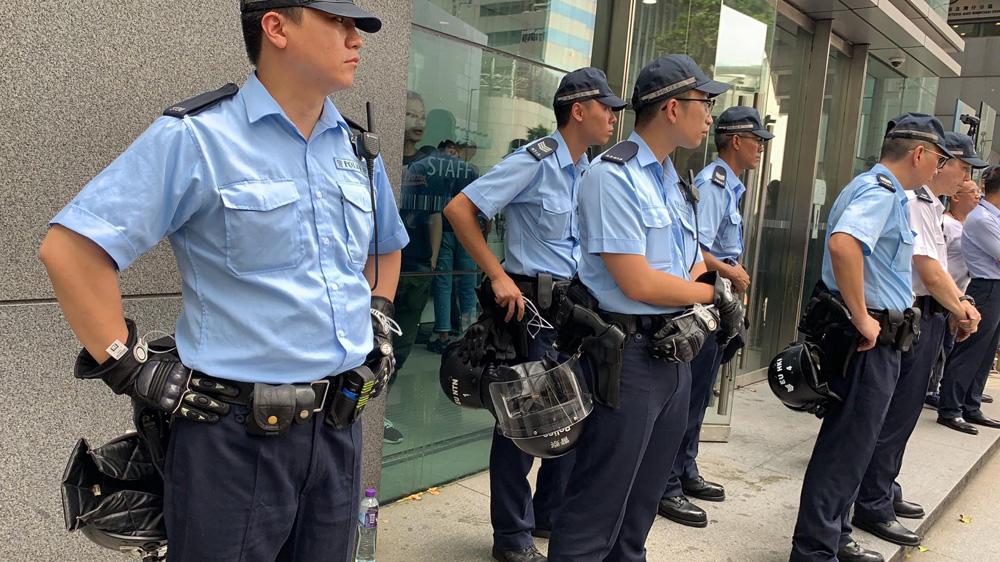 "The chief executive said that the bill would be delayed. It needs to be scrapped and we are also protesting the violent reaction of the Hong Kong police," 21-year-old City University student 'Cheung,' who said there are "numerous issues" that Hong Kong residents are angry over. Cheung suggested that "both" peaceful protest and more direct action are needed, according to Al Jazeera. 
"I won't judge anyone who uses violence. They just want to support Hong Kong," she added.
Student and pro-democracy groups had given Lam until 5 p.m. Thursday to respond to those demands, saying they would stage further protests Friday if she did not. Those protests began with a peaceful sit in outside the legislature and central government offices, which have been closed to all business, before demonstrators escalated by seizing Harcourt Road.

Police presence is considerably smaller Friday than it was last week, when they used tear gas and rubber bullets to clear tens of thousands of protests from Harcourt and surrounding streets. -CNN
Some of the protesters brought signs imploring the police not to shoot at them - referring to the violence that broke out last week when police deployed rubber bullets, tear gas and bean bags against the protesters, enraging many.  
"In the last few days, police officials have said that they haven't done anything wrong," one 20-year-old protester named Kong told Al Jazeera. "We no longer have confidence in the police, and we won't allow the incident to be forgotten."