---
Iran Activated Air Defenses In Syria After Learning Of US Attack: Report
The Iranian forces in Syria activated their air defenses after learning of the U.S. planned attack this week, the Russian publication Avia.Pro reported on Friday.
According to the Russian publication, the Iranian forces learned of the U.S. planned attack and prepared for their air defense systems for the confrontation.
The Iranians got intelligence about a coming US attack on the IRGC in Syria. Following this, the Iranian military contingent located in the eastern part of the country was placed on high alert, including the air defense systems, which, as it turned out, are located in the territory of the Syrian Arab Republic. — Google translate of Avia.Pro reporting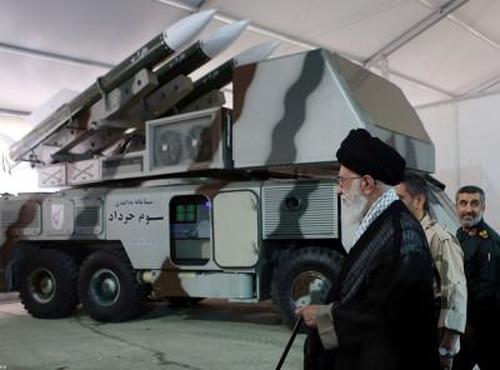 Prior to this, a source from the Syrian military in Damascus told Al-Masdar that Iran's Islamic Revolutionary Guard Corps (IRGC) had placed their troops on high alert near the border city of Albukamal.
The Iranian presence in the border city of Albukamal is incredibly close to the U.S. Armed Forces, who are currently deployed in eastern Deir Ezzor.
While the U.S. and Iran often avoid each other in eastern Syria, the American forces have attacked the Iranian-backed paramilitaries near the Tanf Zone in southeastern Syria.
These attacks were often carried out by the U.S. Air Force after the Iranian-backed paramilitaries and their allies from the Syrian Arab Army (SAA) approached the rebel groups near Tanf.
The IRGC is primarily based in two locations in Syria: Al-Safira (southern Aleppo) and Albukamal (eastern Deir Ezzor). While Iran's downing of a U.S. drone near the Strait of Hormuz has made headlines across the world, this is not the first time that they have targeted American unmanned aerial vehicles.
In February, Iran allegedly hacked a U.S. drone in eastern Syria, reportedly forcing the American forces to destroy the UAV.