---
More US Warships Arrive In The Mideast Even As Trump Signals Draw Down
Despite Trump taking to Twitter Monday morning to question, "why are we protecting the shipping lanes for other countries (many years) for zero compensation," and asserting further that "All of these countries should be protecting their own ships" — the US naval build-up in the Persian Gulf region continues. 
The US Navy confirmed early Monday that more military ships have arrived in the US 5th Fleet area of responsibility, which includes the Persian Gulf and Middle East waters. Though not pinpointing their exact location, the additional deployment which comes in the wake of last week's US drone shoot down by Iran, that saw Washington coming very close to launching major strikes in response, is described in Navy statements as including a major amphibious assault ship and two support vessels: 
Monday's Navy statement says the USS Boxer amphibious assault ship, along with the amphibious transport dock USS John P. Murtha and the amphibious dock landing ship USS Harpers Ferry arrived in the 5th Fleet's area of responsibility.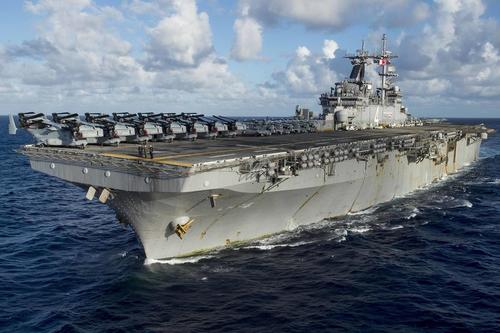 The AP notes that the the USS Boxer carries the 11th Marine Expeditionary Unit and a combat helicopter squadron, and departed the US west coast at the start of May as part of a regularly scheduled deployment; however, it's quick transition to the 5th Fleet area is in support of the USS Abraham Lincoln carrier strike group already there in response to Iran. 
The new military arrivals to the region came just as US Secretary of State Mike Pompeo met with Saudi King Salman and separately with Crown Prince Mohammed bin Salman in the port city of Jeddah to tackle the escalating crisis with Iran in the Persian Gulf.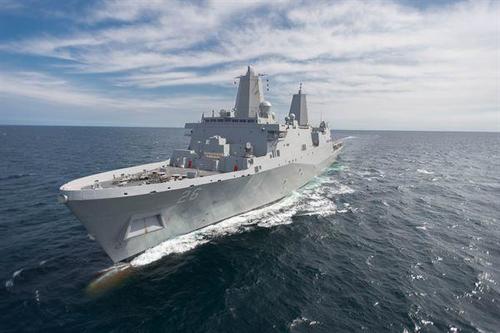 Pompeo has described his hastily arranged visit as focused on putting together an international coalition against Iran, and further that it will coincide with new US sanctions on Tehran, expected to be announced at some point Monday.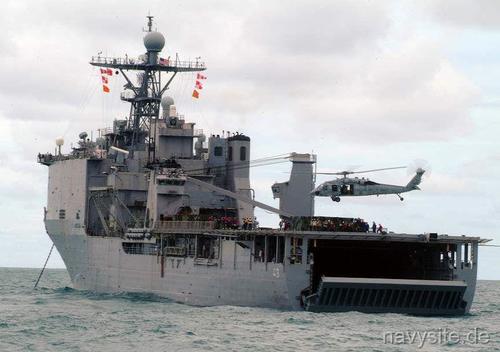 The visit also comes just as Iran's military has threatened to shoot down more US drones should they violate Iran's airspace. 
Both the Saudis and the Israelis have pushed for a more muscular US response to "Iranian aggression" in the region, thus both MbS and Netanyahu must have been deeply disappointed that last Thursday night's readied American military response never materialized. 
China gets 91% of its Oil from the Straight, Japan 62%, & many other countries likewise. So why are we protecting the shipping lanes for other countries (many years) for zero compensation. All of these countries should be protecting their own ships on what has always been....

— Donald J. Trump (@realDonaldTrump) June 24, 2019
By all appearances, despite Trump's clear preference to no longer be engaged in "protecting the shipping lanes for other countries" while receiving "zero compensation" in return, it appears the US Navy is prepared to continue doing just that. 
As of Monday morning the State Department has laid out a plan to equip commercial ship escorts traversing the Gulf region with "camera monitoring" which would supposedly "deter Iran" according to a breaking Bloomberg report. 
However, given last week Iran's military felt confident and bold enough to blow a quarter billion dollar US drone out of the sky, we highly doubt a few cameras affixed to ships will deter anything at all.