In an unprecedented move, Facebook will hand over the identities of French users who are suspected of hate speech, according to Reuters, Citing French digital affairs minister Cedric O. 
The decision by the world's biggest social media network comes after successive meetings between Zuckerberg and Macron, who wants to take a leading role globally on the regulation of hate speech and the spread of false information online. -Reuters
The company, which regularly hands authorities the IP addresses of suspected terrorists or other criminals, has never done so in the case of hate speech - and has been hesitant in the past over concerns that countries without an independent judiciary could misuse such information. 
Facebook head of global affairs Nick Clegg and France's O met last week, where the social media company agreed to extend its cooperation with French authorities to hate speech. Of note, there are approximately 33 million users in France.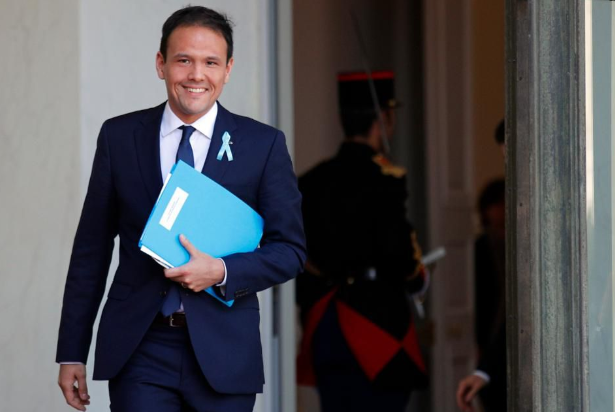 "This is huge news, it means that the judicial process will be able to run normally," O told Reuters, adding "It's really very important, they're only doing it for France." 
O, who said he had been in close contact with Clegg over the last few days on the issue, said Facebook's decision was the result of an ongoing conversation between the internet giant and the French administration.

Since his nomination as minister in March, O has made the fight against hate speech online a key priority through regular contacts with Facebook's top executives, including founder Mark Zuckerberg. -Reuters
WTF?
While Forbes reports that Facebook will identify 'hate speech' suspects if requested by French Judges, it is unclear if, say, a broad request for hate speech identified by Facebook falls within the scope of the new agreement. If so, it would be particularly alarming in light of a report earlier this month that the company monitors its users' offline behavior as part of how they determine whether a person should be classified as a "Hate Agent."
Facebook may even condemn users for "statements made in private but later made public," according to the report by Breitbart's Allum Bokhari. 
This piece by @LibertarianBlue is insane.@Facebook monitors your OFFLINE behavior to decide if you're a "Hate Agent" via:

— who you were seen with
— comments about immigration
— your tattoos
— if you are NEUTRAL about someone
— things you say IN PRIVATEhttps://t.co/qXnWyRkFOp

— Dennis Williams ☮ (@RealDennisWill) June 14, 2019
Also concerning is that Facebook's "hate speech" police are largely far-left organizations such as the SPLC, while moderators are relying on an outdated, inaccurate and biased "maze of PowerPoint slides" to police global political speech, according to a trove of 1,400 internal documents obtained by the New York Times last December.
The guidelines - which are reportedly reviewed every other Tuesday morning by "several dozen Facebook employees who gather over breakfast," are filled with "numerous gaps, baises and outright errors," according to the Times. 
Moderators were once told, for example, to remove fund-raising appeals for volcano victims in Indonesia because a co-sponsor of the drive was on Facebook's internal list of banned groups. In Myanmar, a paperwork error allowed a prominent extremist group, accused of fomenting genocide, to stay on the platform for months. In India, moderators were mistakenly told to flag for possible removal comments critical of religion. -NYT
"Hate speech is no longer considered part of freedom of speech, it's now on the same level as terrorism," said lawyer Sonia Cisse with Linklaters. "It is a strong signal in terms of regulation." 
The move may be connected to a new law currently under discussion that would see tech companies fined up to four per cent of their global revenues if they fail to remove hate speech from their platforms. Germany already has a similar law, with fines of up to €50 million if fake news or hate speech isn't removed within 24 hours.

France's current hate speech laws cover ethnicity, nationality and race, along with religion, sex, sexual orientation, gender identity and disability; it's illegal to  incite discrimination against, hatred of, or harm to any of these groups.

"Racism, anti-Semitism, racial hatred and justification are not opinions. They are offences," official literature explains. "All speeches, cries or threats made publicly, that is to say by any public means of communication, are punishable. Including on the internet." -Forbes
Discussions between Zuckerberg and Macron began last year, after the social media giant was given a $160,000 slap on the wrist for collecting data on users without their knowledge.