History was made Sunday when Trump became the first US president ever to step onto North Korean soil; however, on the sidelines of his meeting with North Korean leader Kim Jong Un some serious jostling among the press corps present resulted in an "all out brawl" involving the new White House press secretary Stephanie Grisham. 
Trump and Kim had reportedly been talking privately at the time in a meeting room in the demilitarized zone complex. As American and North Korean reporters then hustled in to get the best view of the summit, that's when the chaos unfolded, involving the US press secretary scuffling with North Korean officials, part of which was captured by a local Korean news crew:
"Go Go Go" - moment White House Press Secretary @StephGrisham45 got into a scuffle while trying to allow blocking US journalists to enter Trump-Kim summit pic.twitter.com/vomcQqztLN https://t.co/k5IMEXxg51

— Amichai Stein (@AmichaiStein1) June 30, 2019
According to CNN, Grisham was "bruised" in the scuffle, the details of which were reported as follows: 
The new White House press secretary, Stephanie Grisham, got into a brawl with North Korean officials on Sunday outside a meeting room where US President Donald Trump and North Korean leader Kim Jong Un were talking privately in the demilitarized zone between North and South Korea on Sunday.

CNN reported citing a source at the scene saying, Grisham got in "an all-out brawl" with North Korean officials. 

Grisham was bruised a bit in the scuffle, the source added.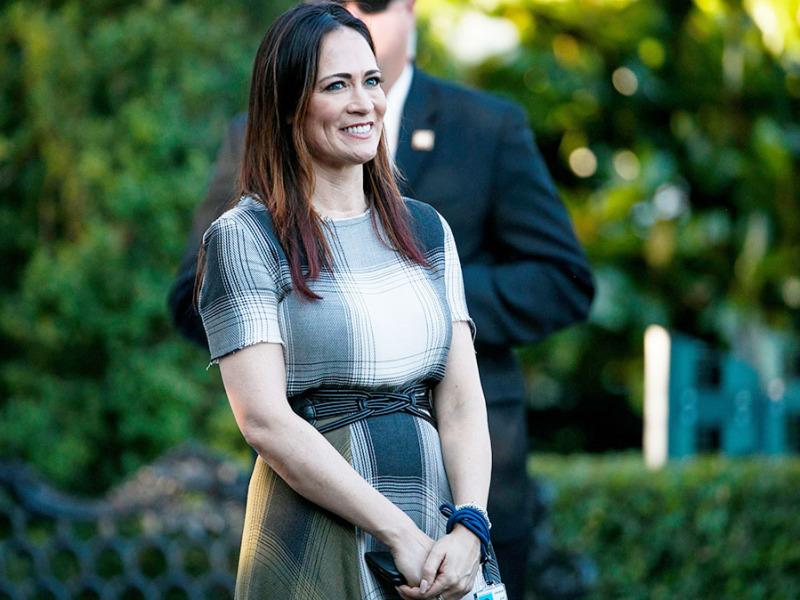 Tensions among the press pool were on full display prior to this when Trump and Kim first greeted each other along the DMZ.
As various reporters scrambled to get close, secret service personnel and other officials forcefully pushed some of the journalists back. 
Wow the Press are some kind of people "vultures" when it comes at special events! Here is the White House press secretary pushing and pulling every camera and video crew out of the way, and security of Kim Jong Un pushing these same people also away. #DMZ #NorthKorea #SouthKorea pic.twitter.com/VduMEDakyE

— Sotiri Dimpinoudis (@sotiridi) June 30, 2019
During the melee involving Grisham, reporters had been attempting to enter the 'Freedom House' on the southern side of Panmunjom where the Trump-Kim meeting was in progress.
Upon being prevented entry by what were reported to be North Korean guards, Grisham can be seen pushing her way past the guards with the press corps in tow.