Things are set for yet more dangerous intercepts and incidents in the South China Sea this summer given Beijing just announced it had closed off an area of the sea near the Spratly Islands for a five-day military drill which began over the weekend.
NBC News also confirmed a series of anti-ship ballistic missiles tests are underway, citing US defense officials, which said at least one missile was fired over the sea this weekend and more tests will continue through July 3rd. One US official said the drills in the hotly disputed waters which has been scene of recent incidents between China the the US and its allies like the Philippines were "concerning".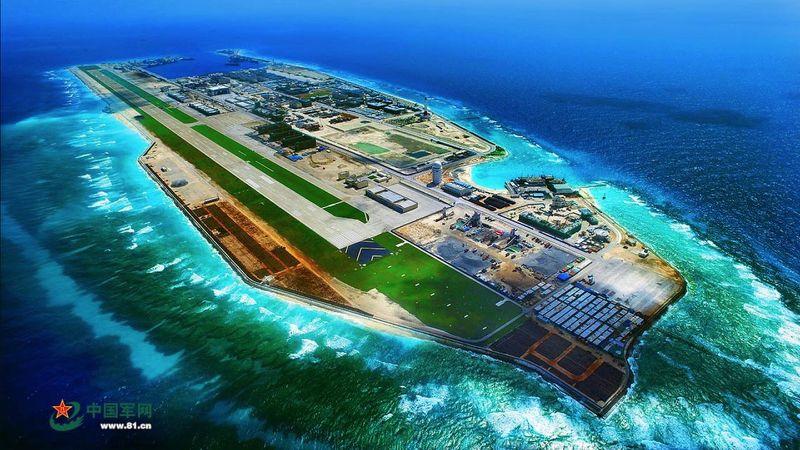 It's unknown if the People's Liberation Army (PLA) conducted tests of next generation weaponry, like the JL-3 submarine-launched ballistic missile, or which capabilities were deployed; however, multiple reports suggest the PLA has been practicing sinking enemy vessels with anti-ship naval missiles.
According to Business Insider:
For ballistic-missile tests, Chinese authorities typically issue Notices to Airmen (NOTAM) identifying "temporary danger areas," Ankit Panda, senior editor at The Diplomat, explained. Such a NOTAM was issued for the period between June 30 and July 1, marking off two locations in the South China Sea.

Beijing previously moved land-based anti-ship cruise missiles (ASCMs), such as the YJ-62 and YJ-12B, to Chinese-occupied territories in the region, a move the US condemned.
Alarmingly, parts of the area closed off by the PLA are actually claimed by the Philippines, and the US Navy regularly conducts freedom of navigation exercises in the region; however, an official told NBC that American naval vessels are currently nowhere close to the drills. 
Interestingly the missile tests and closure of the maritime area occurred simultaneous to Presidents Trump and Xi Jinping meeting on the sidelines of the G20 summit in Osaka, Japan on Saturday, where Xi reportedly told Trump that "at present China-US relations have encountered some difficulties, which are not in the interests of both sides".
"China and the US should not fall into a so-called trap of conflict and confrontation, but should promote each other and develop together," Xi said.
Over the past years the US and its allies have condemned expanding Chinese sovereign claims over much of the South China Sea, claims which Beijing has sought to bolster through a series of man-made islands and accompanying network of small military bases. 
One Hong Kong-based military analyst who echoed the PLA's position on the dispute told the South China Morning Post: "Countries outside the region continue to stir up the issue through so-called freedom of navigation operations and close surveillance, threatening China's national security," and added, "The Chinese military must fight back at those provocations."