In news that nobody wants to hear heading into an American holiday, a Jim Beam warehouse caught fire late on Tuesday, with alcohol fueling the flames and 40,000 barrels of whiskey possibly lost, according to CNN.
The warehouse was in Versailles, Kentucky and caught fire around 11:30 PM Tuesday night. 40 firefighters from five counties responded and a second warehouse also caught fire, but was later contained.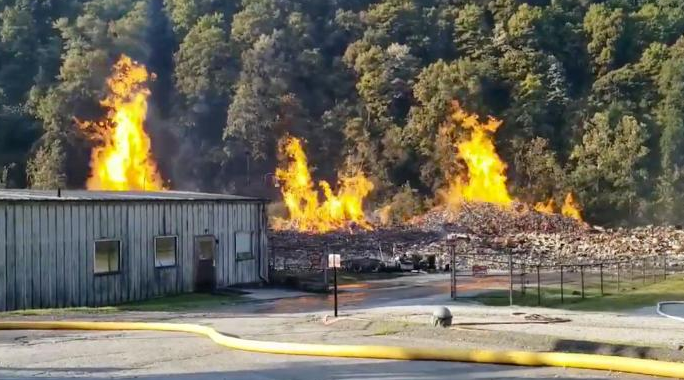 The initial warehouse has collapsed. It had held approximately 40,000 barrels of spirits and Woodford County Emergency Management Chief Drew Chandler called the warehouses "massive", describing them as the same area as a football field, but 6 to 7 stories high.
8+ hours later, the fire continues to burn at this Jim Beam property in Woodford County. Emergency Management officials tell me they expect it to last for several more hours. @LEX18News pic.twitter.com/RHqJrQ36xd

— Alex Valverde (@AlexValverdeTV) July 3, 2019
Authorities think that lightning in the area on Tuesday could be responsible for the blaze. Chandler had said the fire was too big and too hard to get an investigator near it, and the flames continued on Wednesday.
He said:
 "It's purposefully being allowed to burn for several more hours. The more it burns, the less distilled spirits are in the debris."
Allowing the fire to burn will prevent any runoff from "polluting" nearby sources of drinking water...