Passenger car vehicles in China finally showed their first tepid signs of recovery after a historic and record-breaking plunge in the country over the last two years, according to The Business Times and preliminary data from the China Passenger Car Association. 
China was able to - at least temporarily – shake itself from its rut as a result of offering significant discounts to clear inventory before new emissions rules take place on July 1.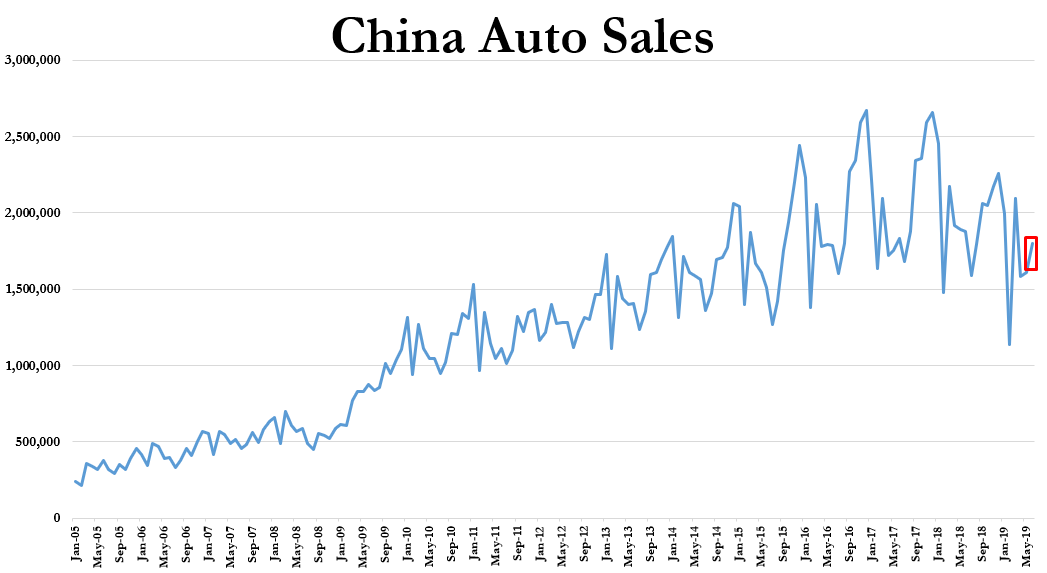 Retail sales of passenger vehicles were up 4.9% to 1.8 million units in June from the year prior. This is the first increase since May 2018 for China, according to the CPCA data. 
Thus far, according to data from Marklines, four OEMs have announced results in China:
Nissan announced on July 5 that it sold 131,071 units in June in China, reflecting a minor y/y increase. June sales of the X-Trail, Qashqai, Tiida, Kicks, Lannia, and Terra increased. Year-to-date (YTD) sales from January to June totaled 718,268 units, reflecting a 0.3% y/y decrease.
Toyota sold 140,800 units in June, reflecting an 18.5% y/y increase. YTD sales totaled 769,800 units, reflecting a 12.2% y/y increase.
On July 3, Honda announced that its June sales were 148,382 units for a y/y increase of 37.4%. Sales of the Accord, XR-V, Fit and Crider exceeded 10,000 units respectively, and sales of CR-V and Civic even exceeded 20,000 units. YTD sales totaled 745,409 units for a 22.4% y/y increase.
On July 3, Mazda announced that sales in June reached 19,574 units, reflecting a 1.4% y/y increase. YTD sales totaled 106,345 units.
The report offers a small sliver of hope for automobile manufacturers and dealers in China, who have been struggling with the country's first slump in demand in a generation. The recession had been brought on by slowing economic growth, trade tensions and stricter emissions rules. Despite this, a sustained recovery is far from a guarantee and researcher LMC Automotive still estimated a decline of about 5% for the full year last month.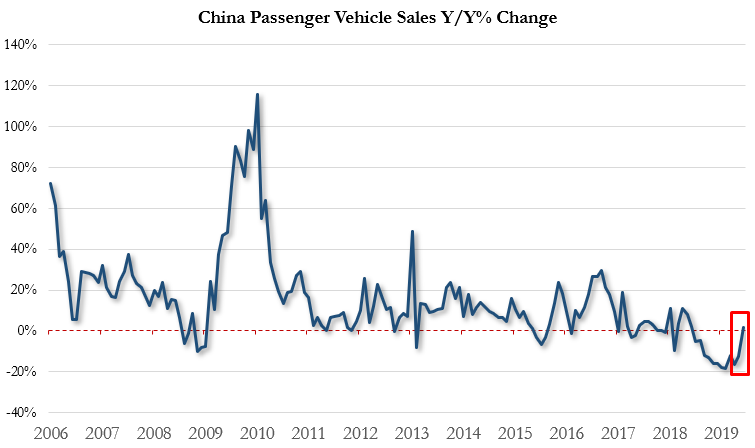 In recent weeks, dealers have slashed their prices by as much as 50%, according to local media reports, to help clear inventory. 18 provinces and regions will require vehicles to meet the new criteria as of July 1.
To say the least, it should be interesting to see how sales numbers respond for the month of July.
Meanwhile, Jefferies said in a note Monday morning that the country's planned stimulus for the auto industry could help along cities and provinces whose economies are heavily reliant on the auto industry. 
For instance, as a result of planned subsidies, residents in places like Hunan's capital Changsha who buy a locally produced car could get as much as 20,000 yuan in subsidies, analyst Patrick Yuan said. SAIC-VW, GAC-Mitsubishi, GAC-FCA, and BYD all have plants in Changsha. The city's sales represent about 1.2% of China's total market.