As the tanker and pipeline wars in the gulf continue to heat up, Saudi state sources are claiming to have thwarted a new "terror attack" on a commercial ship targeted by Yemen's Houthis. 
Spokesman for the Saudi coalition fighting in Yemen, Col. Turki al-Maliki, announced Monday that "Houthis attempted to attack a commercial ship south of the Red Sea using a booby-trapped boat with explosives," according to a statement from the Saudi Press Agency.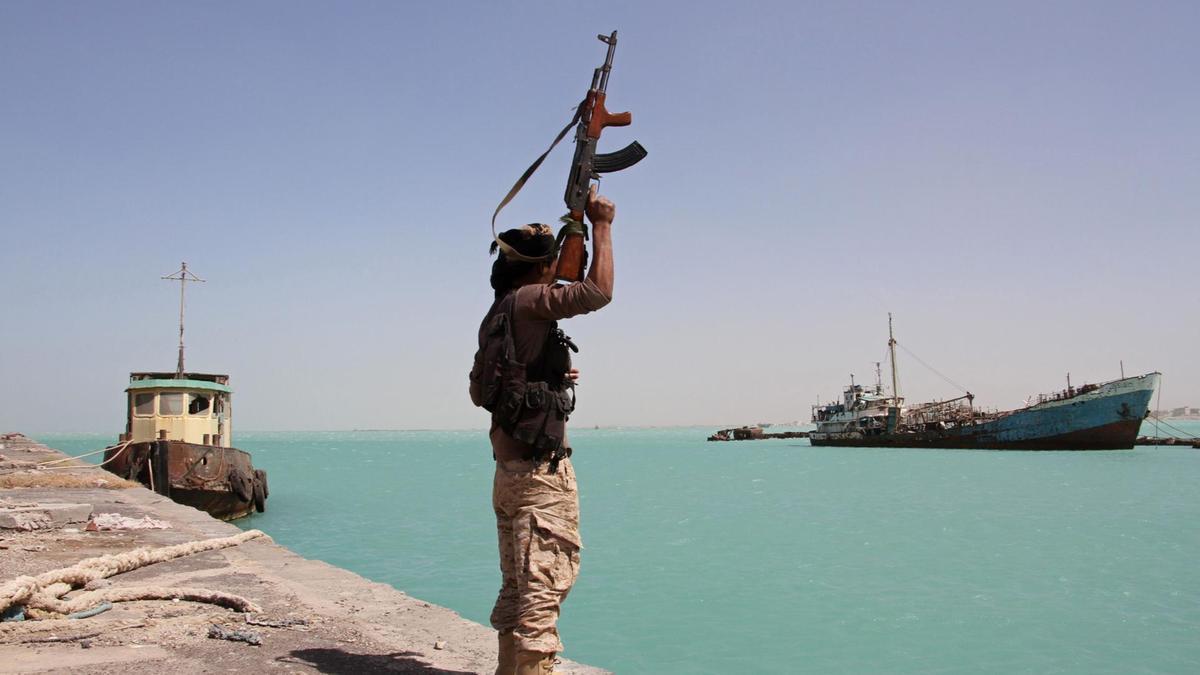 Al-Maliki pointed the finger at the "Iran-backed" Shia militia for posing a threat to navigation and international trade, but vowed that the coalition — which has since 2015 included US forces — would "neutralize" all hostile threats in the region. 
The statements via the Saudi Press Agency suggest that an active, ongoing operation is underway in response to the alleged Houthi targeting of a merchant vessel in the south Red Sea.
The Bab El Mandeb strait, located between Yemen on the Arabian Peninsula to the Red Sea's south, is considered one of the world's most important trade routes for oil tankers and over the course of the Saudi-Yemen war has been site of multiple military operations launched between the Houthis and Saudis. 
Impossible to predict Iran's response vs UK. Expect mischief/hassling of UK tankers in Persian Gulf. Is bigger risk than attack on tanker in Persian Gulf, the wildcard of Iran proxies, in particular the Houthis who have attacked Saudi tankers in the Red Sea/Bab el Mandeb? #OOTT pic.twitter.com/G3QxJNn0Yx

— Dan Tsubouchi (@Energy_Tidbits) July 7, 2019
The claimed attack comes a day after the Houthis confirmed they conducted drone attacks on military aircraft hangars and other sites at Jizan airport in southern Saudi Arabia, according to Reuters.
Airports in the southern part of the kingdom have been under threat of late from increasingly sophisticated Houthi ballistic missile attacks. Washington and Riyadh have for the past year accused Iran's IRGC of supplying the advanced medium range rockets to the Shia rebel force fighting the US-Saudi coalition in Yemen. 
It also comes following threats from the Iranian military to seize UK oil tankers in the region near the gulf, in a tit-for-tat threat after last Thursday's British Royal Marine seizure of a Panamanian-flagged tanker said to be carrying 2 million barrels of Iranian oil, reportedly bound for Syria. 
However, the breaking allegation of a new "terror attack" in the Red Sea backed by Iran should be taken with a grain of salt, given both sides have routinely accused the other of hostile and belligerent acts, often with little evidence to back the assertions.