"Tens of thousands" of fish are dying from water contaminated with Jim Beam after a previously reported warehouse fire resulted in 45,000 barrels being displaced, Bloomberg has reported. And while the fish aren't dying from alcohol poisoning, they reportedly can't breathe due to sugar from the alcohol, creating a microbe feeding frenzy in the water where they swim, which is reducing oxygen levels in the water and suffocates the fish.
The plume of alcohol in the river stretches 23 miles long, according to a state news release, and the river near the Jim Beam warehouse has seen its fish death toll run into the "tens of thousands".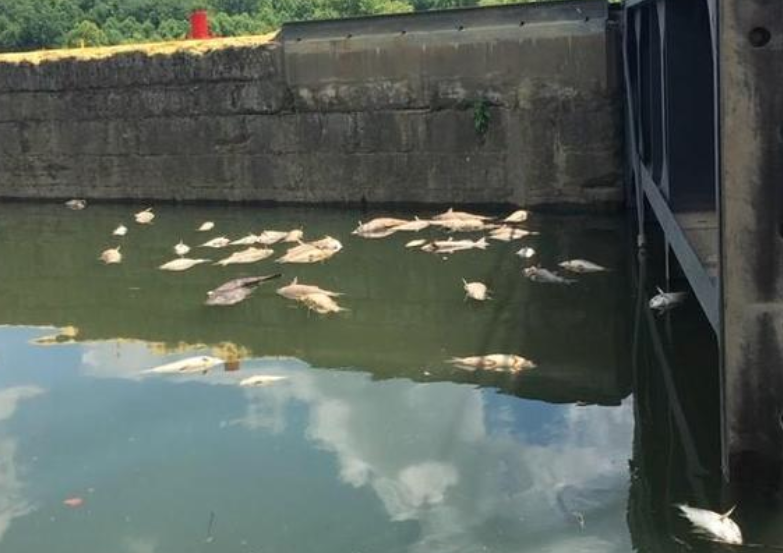 Barges are now trying to mix air into the water using pumps, hoping to provide more oxygen to the fish. "Optimistic" authorities are predicting that the death count will not reach the hundreds of thousands of fish that the state estimates were killed in a 2000 fire that destroyed 17,000 barrels of Wild Turkey at a nearby warehouse. 
Jimmy Russell, master distiller with Wild Turkey told the University of Kentucky in an oral history project on the fire that "The reason they quit pumping is they didn't know whether to charge by the drink or by the gallon coming into town." This doesn't look to be the case with the recent Jim Beam fire:
The Jim Beam incident has had a smaller impact on drinking water. There have been some reports of locals saying there's a slight smell and discoloration to their water, but water treatment plants have tested the water and it's safe to drink...
Last week we reported that the Jim Beam warehouse containing 45,000 barrels of "relatively young whiskey" had caught fire, according to a statement from Beam Suntory, parent of Jim Beam. The warehouse was in Versailles, Kentucky; 40 firefighters from five counties responded especially after a second warehouse also caught fire, but was later contained.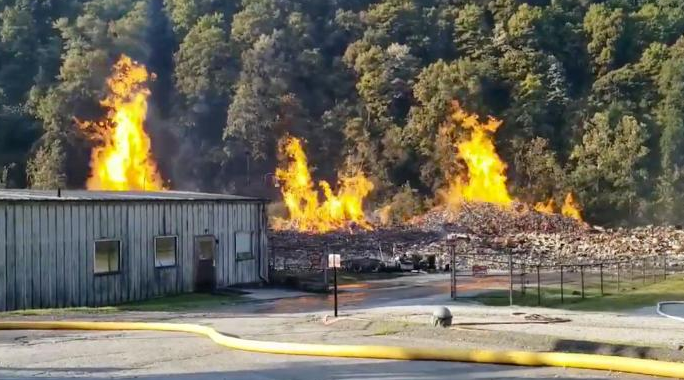 The initial warehouse collapsed, and Woodford County Emergency Management Chief Drew Chandler called the warehouses "massive", describing them as the same area as a football field, but 6 to 7 stories high.
8+ hours later, the fire continues to burn at this Jim Beam property in Woodford County. Emergency Management officials tell me they expect it to last for several more hours. @LEX18News pic.twitter.com/RHqJrQ36xd

— Alex Valverde (@AlexValverdeTV) July 3, 2019
Authorities thought that lightning in the area was responsible for the blaze. Previously, authorities had decided to let the fire burn longer, specifically to minimize the impact of the alcohol. Chandler said, at the time:
 "It's purposefully being allowed to burn for several more hours. The more it burns, the less distilled spirits are in the debris."
Allowing the fire to burn will prevent any runoff from "polluting" nearby sources of drinking water, Chandler concluded. Alas, that didn't quite work out as expected.