Federal agencies are rushing to meet a deadline to rip out Chinese made surveillance cameras in order to comply with a congressional ban, but as Bloomberg  reports, the task isn't quite as easy as it seems: thousands of the devices are still in place and it's looking as though most won't be removed before the August 13 deadline. A complicated supply chain is making it difficult for authorities to understand whether security cameras are actually made in China or contain components that would violate US rules.
The National Defense Authorization Act included an amendment for fiscal 2019 that would ensure federal agencies don't purchase Chinese made surveillance cameras. Zhejiang Dahua Technology and Hikvision are two companies named specifically because they have both raised security concerns in the US. Hikvision is 42% controlled by the Chinese government and Dahua was found in 2017 to have cameras with software backdoors that allowed unauthorized people to view them and send information back to China.
Despite Dahua saying they fixed the issue, the US government is still considering imposing further restrictions by banning both companies from purchasing American technology.
Representative Vicky Hartzler, a Republican from Missouri said: "Video surveillance and security equipment sold by Chinese companies exposes the U.S. government to significant vulnerabilities. Removing the cameras will ensure that China cannot create a video surveillance network within federal agencies."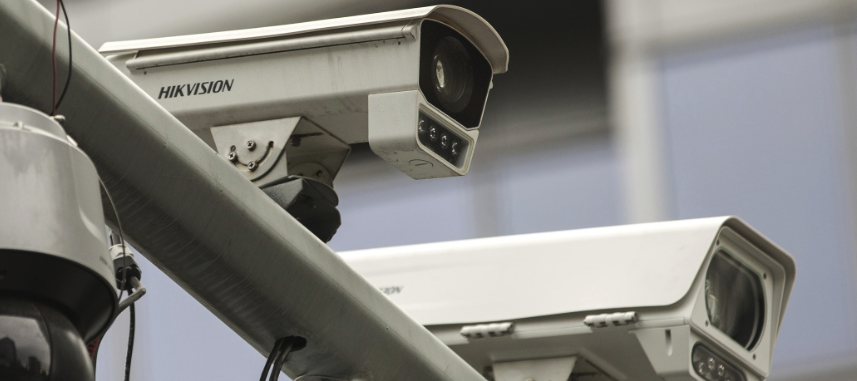 Dahua didn't comment on the ban and Hikvision said it complies with all applicable laws and regulations. A company spokesperson also said the Chinese government isn't involved in day-to-day operations of the company. "The company is independent in business, management, assets, organization and finance from it's controlling shareholders," the spokesman said.
Of course it is.
And despite the coming deadline, there's at least 1,700 of these cameras still operating in places where they have been banned. According to Katherine Gronberg, vice president of government affairs at Forescout, the actual number could be higher because only a small percentage of government offices know what cameras they're operating.
"The real issue is for organizations that don't have the tools in place to detect the banned devices," she said. 
A couple of years ago, the Department of Homeland Security tried to force federal agencies to secure their networks but, as of December, only 35% of required agencies had fully complied with the mandate. As a result, US federal agencies still don't know how many, or what type of devices, are connected to their networks. This means they're left to try and identify the cameras manually - one by one.
Those charged with complying with the ban have discovered that it is more complicated than just switching off the cameras. Not only can Chinese cameras come with US labels, but many of them might also contain parts from Huawei. 
Peter Kusnic, a technology writer at business research firm The Freedonia Group said: "There are all kinds of shadowy licensing agreements that prevent us from knowing the true scope of China's foothold in this market. I'm not sure it will even be possible to ever fully identify all of these cameras, let alone remove them. The sheer number is insurmountable." 
Sales of security video cameras are expected to climb to $705 million in 2021 from $570 million in 2016. Hikvision is the world's largest video surveillance provider and has cameras installed in places like US businesses, banks, airports, schools, army bases and government offices. The cameras produce sharp images and use artificial intelligence and 3-D imaging to power facial recognition systems.
These cameras can also be sold under brands like Panasonic and Honeywell. They are bought by intermediaries, like security firms, who then go on to sell them to government agencies and private businesses. The NDAA covers the companies' extensive agreements with original equipment manufacturers, which sweeps up any vendor who resells the devices.
Theoretically, two cameras running identical Hikvision firmware could carry two completely different labels and packaging. This means it is nearly impossible to figure out which cameras installed across the country are relabeled Chinese devices. Honeywell said they couldn't track these re-labeled products and Panasonic didn't respond to questions.
This convoluted supply chain web is making it difficult for government agencies to actually obey the law. Hikvision has about 50,000 installation companies and integrated partners.
A worker at the Department of Energy said: "We've been trying to get our arms around how big the problem is. I don't think we have the full picture on how many of these cameras are really out there."
The article closes by noting that if somebody is routinely tapping into cameras to spy on federal agencies, they could likely easily determine identities of those who work in government departments... such as CIA.