Even though hedge fund performance has rebounded this year, with big-name managers like David Einhorn and Bill Ackman and macro icons such as Brevan Howard finally putting several years of misery behind them, fees are still dwindling, according to Bloomberg.
The average management fee charged by new hedge funds globally in the first half of 2019 fell to 1.2% from 1.6% in 2007, before the financial crisis hit the industry. It's now nearly half the mythical 2% that most hedge funds used to charge. Performance fees fell to roughly 14.5%, meaning that funds are still well below the "2 and 20" threshold often thought of as the "standard" hedge fund model.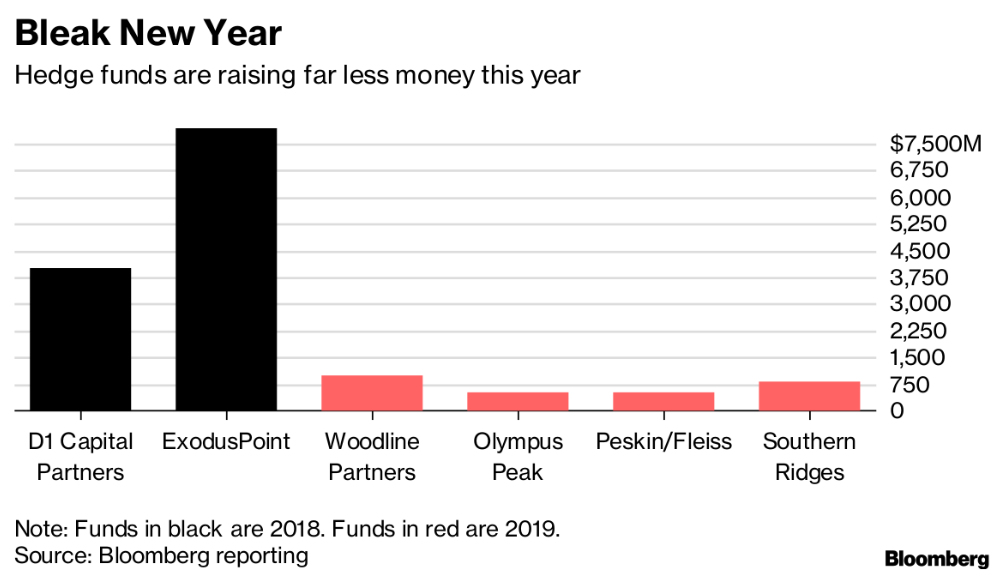 Years of underperforming the market as a result of the Fed's rigged stock environment where fundamentals no longer matter has led many investors to seek out less expensive alternatives, especially since central banks no longer allow even a modest drop in the market.  But hedge funds reported their best first half in a decade this year as managers capitalized on the surge in stocks after their plunge late last year.
Even still, the 5.7% gain across the hedge fund industry paled in comparison to the S&P 500, which returned almost 19% over the same course of time. This came after hedge funds delivered their worst performance since 2011 last year.
Even though more than half of hedge fund assets worldwide are managed by firms with a performance fee of at least 20%, managers who charge less have taken more of the market, as their market share has grown to 41.3% of industry assets in June from just 16.3% at the end of 2008.
The asymmetric nature performance fees has been the main contributor in the decision to charge less. Mohammad Hassan, head analyst of hedge fund research and indexation at Eurekahedge said: "The point that's being made is that when the fund is performing well, they will pay."