The saga of the UAE "mystery" tanker which seems to have disappeared after its transponder went dark late Saturday night, and which no one has heard from since it drifted toward Iranian waters in the Strait of Hormuz over the weekend, has deepened after Iran contradicted US media reports of IRGC involvement. 
The semi-official news agency ISNA said hours after initial reports on Tuesday suggested Iran's military "forced" the vessel into Iranian waters that Iranian navy vessels actually came to the assistance of the disabled foreign oil tanker. The statement indicated the vessel was partially disabled and in desperate need of repairs. 
"(Spokesman) Abbas Mousavi said... that an international oil tanker was in trouble due to a technical fault in the Persian Gulf... After receiving a request for assistance, Iranian forces approached it and used a tugboat to pull it toward Iranian waters for the necessary repairs to be carried out," ISNA said, as cited by Reuters.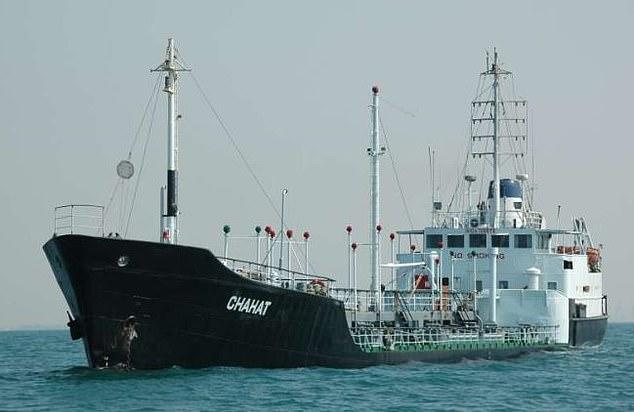 The AP reported how it all started over the weekend:
Tracking data shows an oil tanker based in the United Arab Emirates traveling through the Strait of Hormuz drifted off into Iranian waters and stopped transmitting its location over two days ago, raising concerns Tuesday about its status amid heightened tensions between Iran and the U.S.
The report detailed that the Riah, a 58-meter oil tanker which operates frequently in the region, switched off its transponder for the first time in three months after 11pm on Saturday, based on tracking data. 
As of Monday "red flags" were raised as US officials began inquiring of the Riah's status. CNN's Pentagon correspondent Barbarra Starr had this to say based on intelligence sources: "US intel increasingly believes UAE tanker MT RIAH forced into Iranian waters over the weekend by #IRGC naval forces. UAE isn't talking."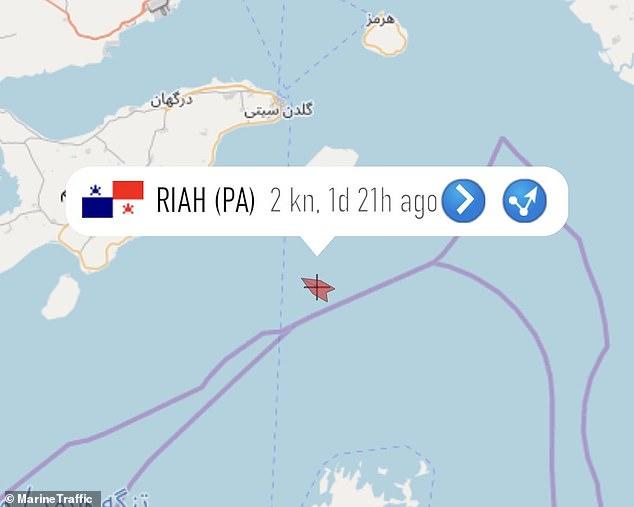 Summarizing the statements of anonymous US intelligence and defense officials, the Jerusalem Post reported:
US officials believe that the Panama flagged tanker M/I RIAH was seized by the Iranian Revolutionary Guard on Saturday night, when it was crossing the Strait of Hormuz in international waters. Information from the US intelligence agency indicated that the IRGC troops forced the tanker to enter Iranian territorial waters before withdrawing the vessel to Iran's Qeshm Island.
#UPDATE: This is the last known position of the UAE (Panama flagged) oil products tanker in Iranian waters near Iran's Qeshm island 44 hours ago. CNN's @barbarastarrcnn reports US intel belives IRGC Navy may have forced the vessel into Iranian waters, no contact with crew. pic.twitter.com/GRHTt6bzi9

— ELINT News (@ELINTNews) July 15, 2019
However, this could be another case of hawkish US intelligence and defense officials hyping a false threat. Starr continued based on her source: "Some Gulf sources say ship simply broke down/towed by Iran. US says though no contact with crew. Last location Qesham Island."
Following the UK's controversial and aggressive move to seize a tanker carrying 2 million barrels of Iranian oil of Gibraltar earlier this month, Tehran's military has threatened to in turn intercept UK vessels.
This also comes after repeat pledges over the past year by Iran's leaders following a US sanctions campaign that if Iran is blocked from exporting its oil out of the gulf then no country would be able to traverse the vital oil shipping lanes either. 
The question remains: is this yet another knee-jerk attempt of US officials to immediately "blame Iran" in order to ramp up pressure? Could the "missing" UAE vessel just be the result of an accident or being disabled at sea?