SAIC Motor – China's top carmaker and General Motors' biggest Chinese partner - expects sales to fall annually for the first time in at least 14 years, according to Bloomberg.
The company is based in Shanghai and projects that for 2019, sales will be down about 7%. The company's new target of 6.54 million sales is about 8% below the company's public forecast for a slight increase in sales and would be the company's first full year drop on record.
SAIC also has a venture with VW, where sales are expected to fall by about 3% to 2 million units. Deliveries at SAIC General Motors are projected to fall by about 8% to 1.2 million vehicles. These numbers would be the first full year drop for the VW venture and the second straight decline for the GM partnership.
A representative for SAIC said that the company plans to "sustain its marketshare", even if the overall market slides this year.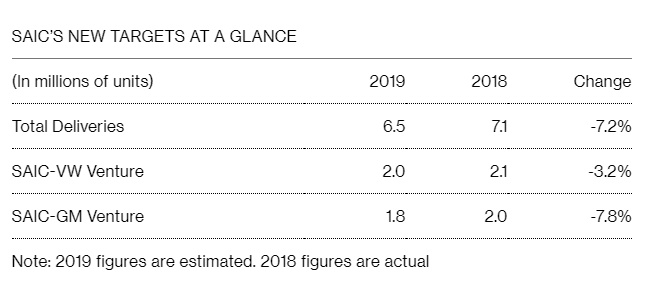 SAIC reported a 17% drop in first half sales and said it saw declines across its various ventures. The company has offered buyers incentives of as much is 50% over the past few months to help clear out inventory. We reported on this fire sale earlier this month. 
We noted that passenger car vehicles in China finally showed their first tepid signs of recovery after a historic and record-breaking plunge in the country over the last two years, according to data from the China Passenger Car Association. 
China was able to - at least temporarily – shake itself from its rut as a result of offering significant discounts to clear inventory before new emissions rules took place on July 1.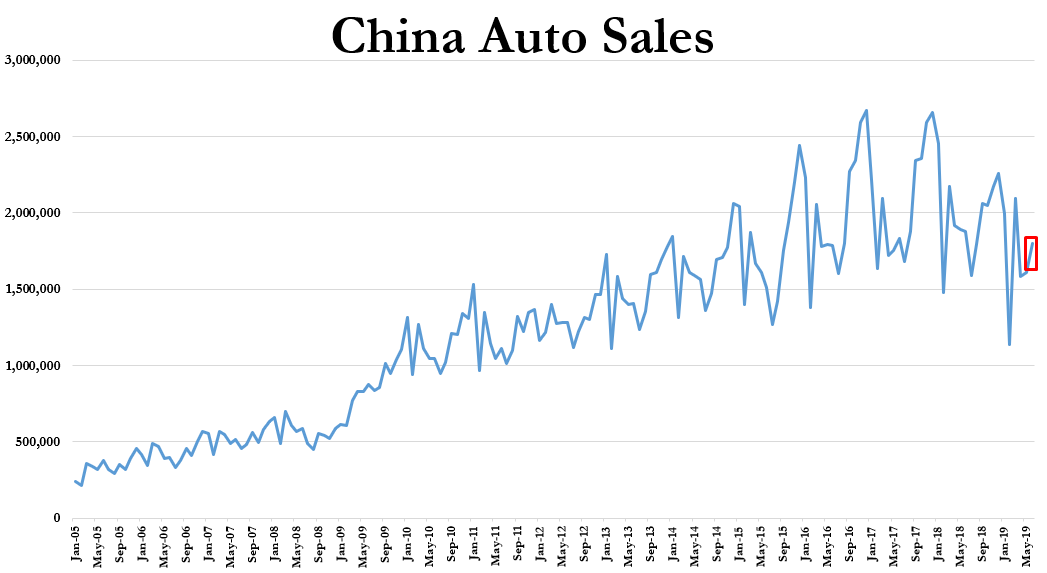 Retail sales of passenger vehicles were up 4.9% to 1.8 million units in June from the year prior. This is the first increase since May 2018 for China, according to the CPCA data.