Previously US allies had rebuffed and resisted White house calls for an anti-Iran naval forces, fearing it would worsen already soaring tensions, but it appears last Friday's dramatic Iranian military seizure of two British tankers (with one, the UK-flagged Stena Impero still in Iran's custody) has changed Europe's tune. 
Addressing Britain's Parliament in London on Monday, UK Foreign Secretary Jeremy Hunt announced a "European-led maritime protection mission to support safe passage of crew and cargo" in the Persian Gulf. The goal, he described, would be to provide safe passage for international vessels in the vital oil transit waterway, protecting them from Iranian "state piracy".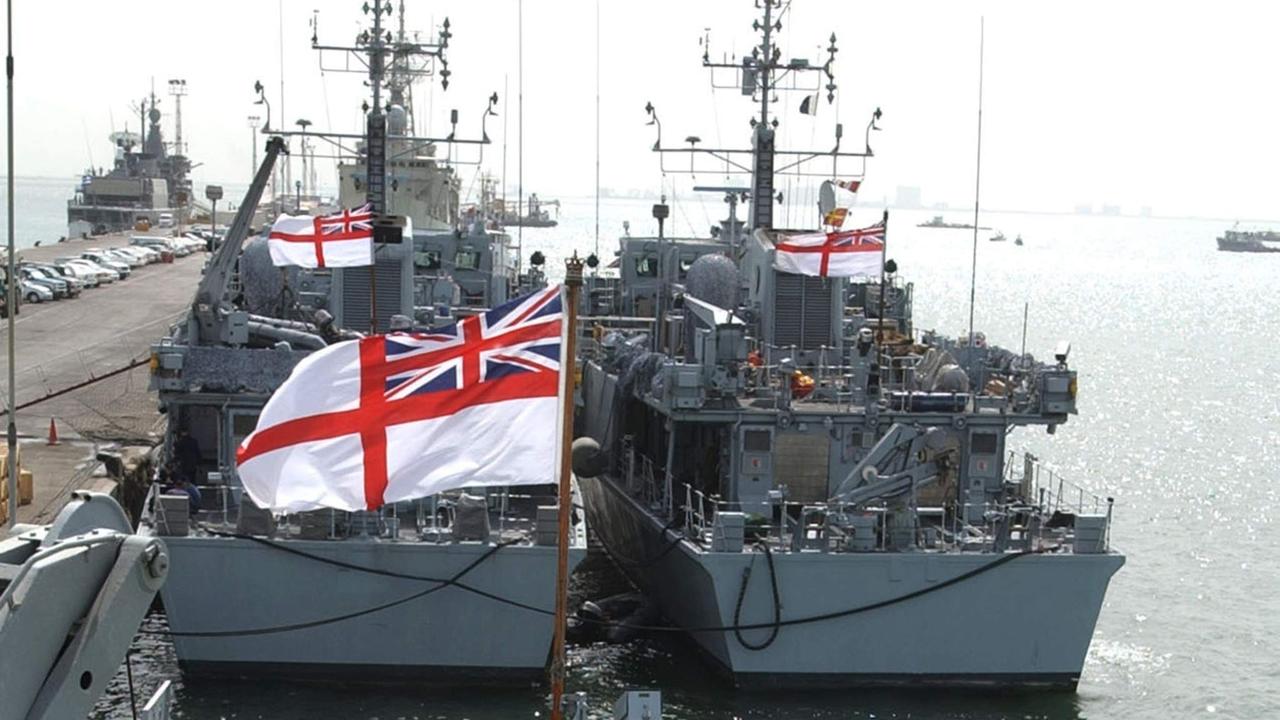 "Let us be clear, under international law Iran had no right to obstruct the ship's passage, let alone board her," Hunt told the House of Commons. "It was therefore an act of state piracy." 
"We will seek to put together a European-led maritime protection mission to support safe passage of crew and cargo in this vital region," he said. However, he still sought to distance the new initiative from the US military build-up in the gulf. 
"We have had constructive discussion with a number of countries in the last 48 hours and we will discuss later this week the best way to complement this with recent U.S. proposals in this area," Hunt said. 
The foreign secretary said the planned European mission was not part of the U.S. policy of exerting "maximum pressure" on Iran.

It was not clear which countries will join the protection force Hunt is discussing, or how quickly it can be put in place. — Associated Press
His announcement came the same day Iran paraded the Stena Impero's international crew in front of cameras. 
The majority of the crew was previously reported as having Indian nationality, and the government of India has over the weekend sought to negotiate their release with Tehran. 
Crew from captured British-flagged #tanker shown on Iranian State TV #Iran #StenaImpero #StraitOfHormuz pic.twitter.com/0pqupkX5s2

— Ruptly (@Ruptly) July 22, 2019
Immediately following last Friday's escalation, which involved IRGC operatives fast-roping down to the Stena Impero's deck, Hunt promised "robust" action and threatened "serious consequences" against Tehran. Iran, for its part, says it's rightly responding to the UK's early July seizure of the Grace 1, which been transporting 2 million barrels of Iranian oil to Syria.
An unnamed Western diplomat told Reuters last week, "The Americans want to create an 'alliance of the willing' who confront future attacks," but at the time asserted, "Nobody wants to be on that confrontational course and part of a U.S. push against Iran."
But it appears the UK's hand has been forced, now establishing just such a force in the gulf. The Royal Navy currently has a couple of warships escorting tankers out of the region, with further new unconfirmed reports that it's deployed a nuclear-powered attack submarine to the region to bolster its force.