A new survey reveals that some 28% of food delivery drivers admit to taking food from a customer's order, while 54% admit they've been 'tempted' by the smell of their edible cargo. 
The study, conducted by foodservice distributor US Foods, also reveals that 17% of customers complain that their food wasn't hot enough, 16% say food is consistently late, and 10% report that their food was mangled during delivery. 
17% of customers say they've had drivers plop their food outside the door and just leave, while 29% have had a driver refuse to bring their food all the way to the door.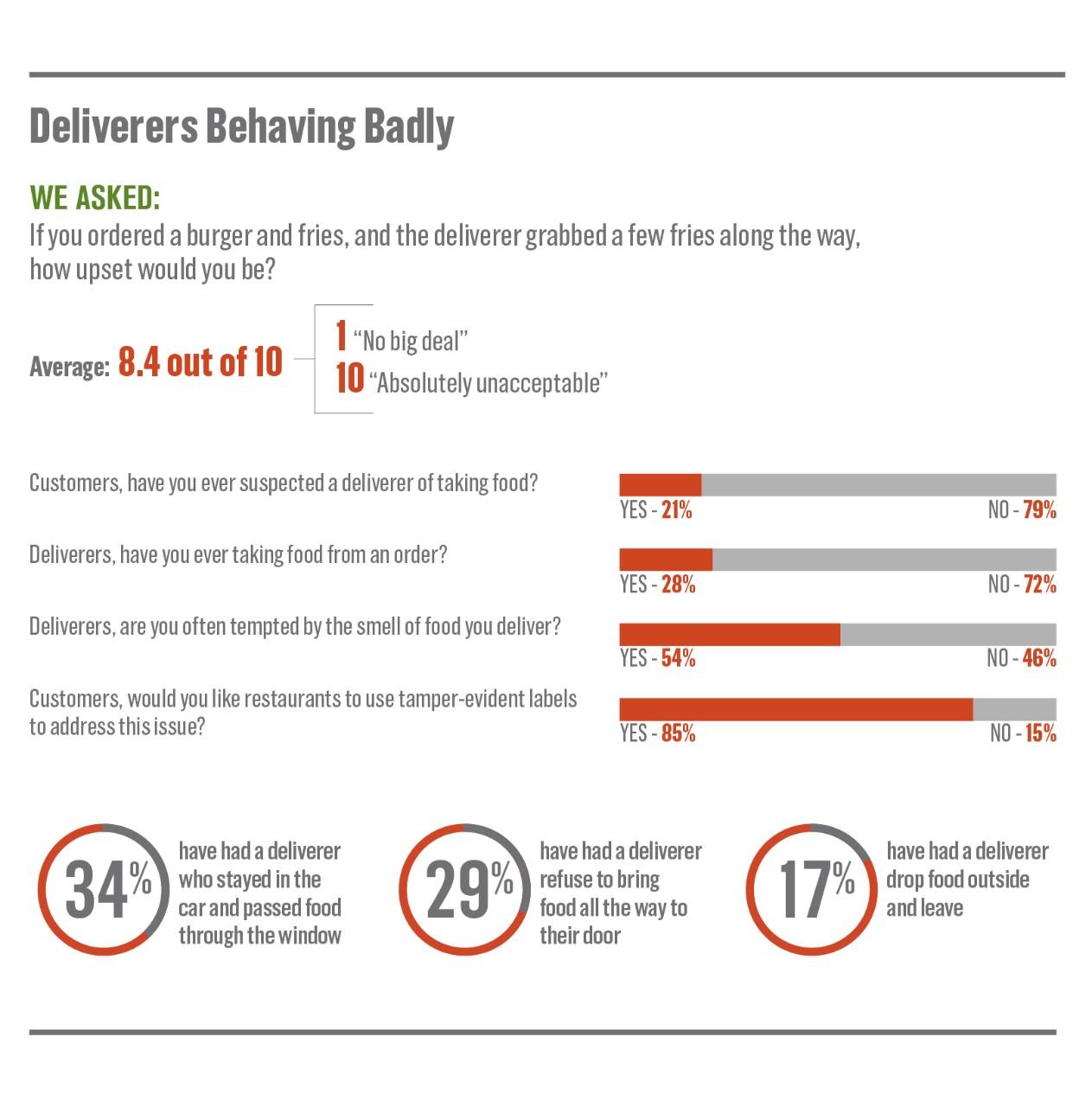 As far as driver complaints, 60% say they received a weak or no tip, while around 39% say that the customer's instructions were unclear, or that nobody picked up the phone. 
Our survey establishes the most common complaints in the world of food delivery apps. Not surprisingly, people want food served warm, fresh and on-time – especially when they're paying a premium for it. 

Of course, frustration extends beyond the customers. Of the nearly 500 deliverers we surveyed, topping the list is weak tips, food not being ready at the restaurant, and lack of communication with customers. To remedy this, many operators are scaling back delivery services and menus so as not to overwhelm the kitchen and create a negative experience for both the dine in and delivery customers. -US Foods
The top apps from the survey are Uber Eats, Grubhub, DoorDash and Postmates in that order, while most food takes around 30-40 minutes to arrive. 
As far as tipping goes, most people tip through the app, while 66% say the delivery and service fees affect how much respondents tip. Around 25% of tips are $3, while the most common amount (31%) is $5.00. 
US Foods surveyed 1,518 American adults between May 9 and 13, 2019, who have used food delivery apps, as well as 497 American adults who say they have worked as a deliverer for at least one food delivery app. Respondents' ages ranged from 21-63 with a median age of 30.