Following China's crude imports from Iran plunging this summer, sinking almost 60% in June compared to a year earlier - which corresponded to Washington shutting down the waiver program in May - leaders in Tehran are urging China to buy more Iranian oil. 
China's crude shipments from Iran totaled 855,638 tons last month, which averages to 208,205 barrels per day (bpd), compared with 254,016 bpd in May, according figures from the General Administration of Customs, cited in a recent Reuters report.
Iran's Vice President Jahangiri made the appeal to Beijing and "friendly" countries to up their Iranian crude purchases in statements Monday. "Even though we are aware that friendly countries such as China are facing some restrictions, we expect them to be more active in buying Iranian oil," Jahangiri reportedly told visiting senior Chinese diplomat Song Tao.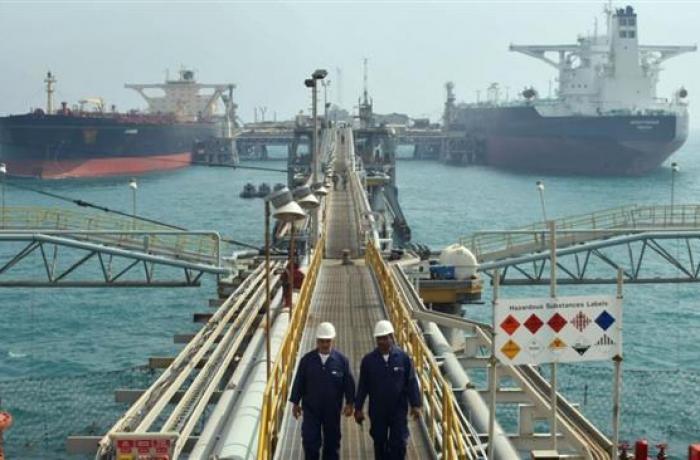 He said this while also on Monday issuing a statement saying Iran stood ready to  "confront" American aggression in the region and that multilateralism must be upheld. 
"The foreign policy of the Islamic Republic of Iran is to protect multilateralism and confront American hegemony," Jahangiri said, according to the IRIB news agency.
He added that Iran's recent move to breach uranium enrichment caps could be reversed should other parties return to upholding their side of the nuclear agreement. 
Simultaneously, China's oil purchases from Iran's rival Saudi Arabia have soared to record volume, totaling 1.89 million barrels a day last month, according to numbers cited in Bloomberg.
"Shipments from the OPEC producer made up almost a fifth of its total oil purchases in June and was 64% higher than the previous month," while at the same time "Imports from Iran fell to the lowest since May 2010," according to Bloomberg.
Meanwhile, in a crucial development related to Iran's trying to weather the severe US-led sanctions storm, a long anticipated plan for gasoline export has begun with an inaugural shipment to neighboring Afghanistan. 
State media reported the following on Monday: 
The Fars news agency said on Monday that a first consignment of export gasoline will start trading in Iran's Energy Exchange (IRENEX) later this week.

It said some 10,000 tons of gasoline with octane number of 91 will be available for sale to Afghanistan through IRENEX on Wednesday, adding that the trade will take place both in the Iranian rial and in major international currencies.
Iran's refining capacity has grown significantly over the past years as the country slashed fuel imports while also coping with increased domestic demand. 
Officials have expressed hope that Iraq along with Afghanistan, as well as Caspian Sea countries would become main destinations for gasoline export.