Passengers on Hong-Kong-based Cathay Pacific have been warned that their movements and preferences will be recorded by the airline via seatback in-flight entertainment screens equipped with cameras, according to News.com.au.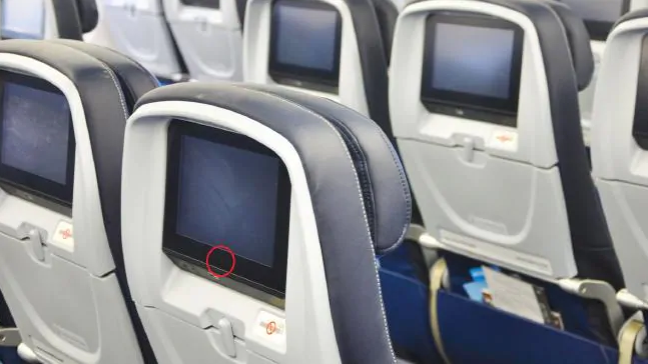 What's more, the airline says the data will be stored indefinitely, or "as long as necessary." 
Their new policy was introduced last week, according to Forbes, which explains that images taken from CCTV on the plane as well as at airports could be held by the airline.

The policy explains that they collect "information such as previous travel arrangements, feedback about your experiences, details of lost luggage and other claims, your use of our in-flight entertainment system and in-flight connectivity, your images captured via CCTV in our airport lounges and aircraft". -News.com.au
According to the report, this may allow Cathay Pacific to "build an extremely detailed database of passengers, including what they look like, what they do at the airport and what programs they watch on the plane."
Moreover, the airline says that while they will do their best to make sure the information is secure, "no data transmission over the internet … can be guaranteed to be secure from intrusion." 
So - 'sorry if we get hacked' in other words. 
While the information could be used to personalise your experience and comply with local laws, your details could also be shared with "third party partners for marketing purposes".

The change in policy follows a major data breach last year where 9.4 million Cathay Pacific passengers had their data stolen.

Data that was accessed included passport numbers and identity cards. -News.com.au
In-flight cameras made headlines earlier this year when passengers spotted the surveillance devices on airlines such as United, Delta, American Airlines and Singapore Airlines. They have all said the cameras weren't active, and were simply a part of the screens they bought. While some passengers began covering up the cameras, the airlines were eventually forced to do so to "reassure customers." 
"We will retain the personal data as long as is necessary to fulfil business needs. The information that is no longer needed is either irreversibly anonymised or securely destroyed," said a Cathay Pacific spokesperson to Sun Online Travel, adding "In line with standard practice and to protect our customers and frontline staff, there are CCTV cameras installed in our airport lounges and on-board aircraft for security purposes. All images are handled sensitively with strict access controls. There are no CCTV cameras installed in the lavatories."