Millionaire pedophile Jeffrey Epstein remained in the good graces of Wall Street titans both during and after his 13-month work-release jail stint in 2008 - 2009, who only severed ties with the registered sex offender when the heat was back on, according to Bloomberg.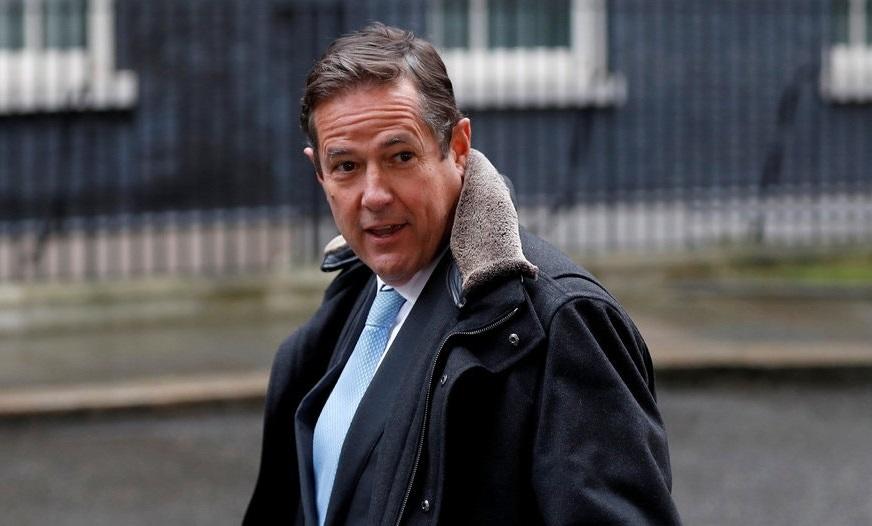 For example, Barclays CEO and longtime associate Jes Staley "visited Epstein on the private island, accompanied by his wife Debora," in 2015 - seven years after everyone knew Epstein was a pedophile. They would sever ties months later as new accusations of sexual abuse were levied against the financier, while weeks later the now-defunct Webstie Gawker published his "little black book" containing over 1,000 names of prominent individuals and their contacts. 
Within months of the Bequia sailing from Little St. James, Staley cut ties to Epstein, according to a person with knowledge of the situation. The banker was in the running for the top job at Barclays, a position that required interviews and approvals by U.K. regulators. The wisdom of breaking from Epstein became apparent when the British press reported on their relationship. -Bloomberg
While not accused of participating in any of Epstein's illegal activities, Staley - who visited Epstein at his Palm Beach office while the Epstein was on prison work-release, has come under fire by those who want to know exactly how close the two were. By all accounts, Epstein played a pivotal role in Staley's rise while running JP Morgan's private bank - referring wealthy clients to the banker and helping to arrange the bank's 2004 acquisition of Highbridge Capital Management. 
Staley left JPMorgan in 2013 before joining hedge fund BlueMountain Capital Management. In December 2015 joined Barclays as CEO.
Going back about two decades, Epstein regularly brought Staley business when he ran JPMorgan's private bank and the two were close professionally, according to a person familiar with the matter. One of those introductions Epstein made was to hedge fund billionaire Glenn Dubin, the New York Times reported. -Bloomberg
Staley aside, Epstein somehow managed to maintain his relationships on Wall Street despite his sex-offender pedophile lifestyle, including billionaire Leon Black, former Israeli Prime Minister (and current candidate for the job) Ehud Barak - and was able to secure preferable stock allocations in dozens of IPOs. Via Bloomberg: 
Apollo Global Management's Black met with Epstein at the company's New York offices. Black dispatched Apollo co-founder Marc Rowan to attend a meeting at Epstein's Manhattan mansion with representatives of Edmond de Rothschild Group to discuss how the two firms could work together more closely, people with knowledge of the meeting said. Florence Gaubert, a spokeswoman for Edmond de Rothschild, said she wasn't aware of any meeting and that the bank has no business links with Apollo or Epstein.
BV70 LLC, a charity controlled by Black, donated $10 million to Epstein's foundation Gratitude America, even as the New York Attorney General's Office questioned whether another of Epstein's foundations was complying with state registration requirements.
Epstein invested in a partnership started in 2015 by Barak, prime minister from 1999 to 2001, according to the Israeli newspaper Haaretz.
Meanwhile, Epstein's travel became far more frequent in 2015 - as he flew between New York, the US Virgin Islands, New Mexico (where he owns a compound), and Paris. 
In 2017, filings for Epstein's Gratitude America charity reveal investment income of $899,417 from 52 trades - most of which involved IPOs. Clearly nobody had a problem associating with the pedophile or his money. 
"The IPO trading is evidence of Mr. Epstein's level of access to the offerings," said Jacob Frenkel, chair of government investigations and securities enforcement at Dickinson Wright.
Enter the Miami Herald
In 2018, Epstein became truly radioactive after the Miami Herald published a series of reports beginning in November - titled Perversion of Justice. Not only did the Herald catalogue Epstein's many accusers - the series focused on the sweetheart deal he was given by former Trump Labor Secretary Alexander Acosta despite dozens of accusers levying claims. Acosta resigned last month amid the controversy. 
Meanwhile, Deutsche Bank fired Epstein as a client earlier this year, and has been actively assisting the case against him, according to court filings.