The Kashmir crisis triggered by India's revoking of Article 370 from its constitution has exploded into a fast escalating renewed crisis between nuclear armed arch-rivals India and Pakistan.
Merely within the last 24-hours Pakistan has recalled its ambassador while expelling its Indian envoy, and more importantly has taken the drastic step of suspending bilateral trade with India. 
"We will call back our ambassador from Delhi and send back their envoy," foreign minister Shah Mehmood Qureshi announced in televised comments, according to the AFP, while a separate government statement declared trade suspended and a downgrading of diplomatic ties.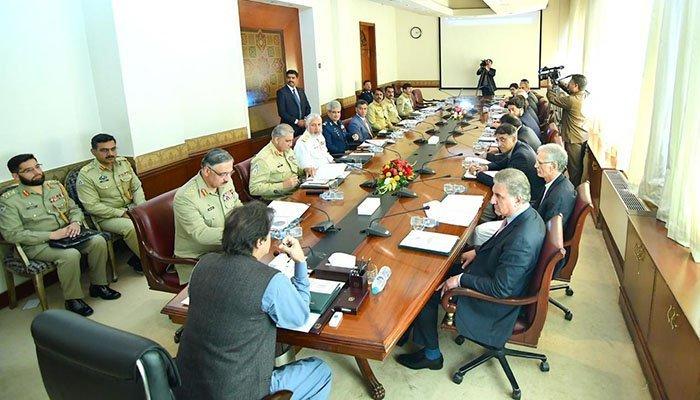 The committee has decided on "downgrading of diplomatic relations with India" and "suspenstion of bilateral trade with India," according to the statement. 
PM Khan further directed the military to "continue vigilance" after previously saying Pakistan would take "all possible options" in support of Kashmir's Muslim-majority population - this after regional media has reported "tens of thousands" of Indian troops have surged into Jammu and Kashmir (J&K), while a phone and internet blackout is in place. 
In a worrisome sign that the two historic rivals and neighbors could be again moving to open war, Khan is reported to have said, "We have to choose between dishonor and war."
Pakistan's foreign minister informed the United Nations early this week it is prepared to act in response to the "critical situation"- which Khan reiterated to the high level defense committee meeting Wednesday.
The now voided Article 370 is legally and historically what assured a high degree autonomy for the Indian administered Muslim-majority state, enshrined in the constitution, which inhabitants there see as justifying remaining part of India. The Hindu nationalist Bharatiya Janata leadership in New Delhi, led by Prime Minister Narendra Modi, revoked J&K's status quo ability and rights to maintain their own local governance on Monday.
Khan on Tuesday suggested a "genocide" could be unfolding as Indian reinforcements continue pouring into the restive border region along the contested Line of Control.