India's Business Standard is reporting a major mobilization of Pakistani military forces underway along the border with India, citing government sources which talked to Asia's ANI news agency.
The contested Kashmir region is on edge following India last week taking the unprecedented step of revoking Muslim-majority Jammu and Kashmir's (J&K) autonomous status amid a military crackdown involving deployment of tens of thousands of Indian troops to the region. 
"Three C-130 transport aircraft of the Pakistan Air Force were used on Saturday to ferry equipment to their Skardu air base opposite the Union Territory of Ladakh. The Indian agencies concerned are keeping a close eye on the movement of Pakistanis along the border areas," sources told ANI.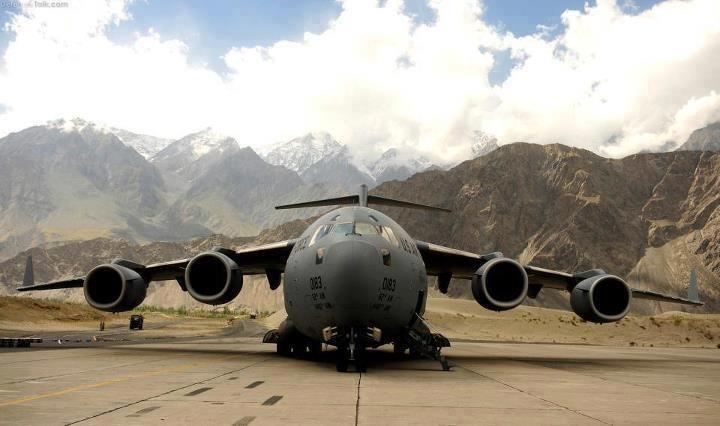 The report describes that the significant uptick in military logistical activity along the border is likely in support of fighter aircraft operations involving Islamabad moving its China-made advanced JF-17 fighter jets to the Skardu air field. 
Though the report was neither confirmed nor denied by Pakistan's military, it could indicate preparations for a military exercise along the border involving the Air Force and Army designed as a show of strength amid PM Imran Khan condemning Indian troop build-up across the border and removal of J&K's special status. 
The day after on Monday a week ago India revoked Article 370, which is legally and historically what assured a high degree autonomy for the Indian administered Muslim-majority state, Pakistan's army vowed to "go to any extent" to support Kashmiris amid an Indian military crackdown. "Pakistan Army firmly stands by the Kashmiris in their just struggle to the very end," said General Qamar Javed Bajwa after an initial meeting of Pakistan's leadership in response to the crisis.
"We are prepared and shall go to any extent to fulfill our obligations in this regard," he added, without specifying what form this might take. At the same time Pakistan's foreign minister had immediately informed the United Nations it is prepared to act in response to the "critical situation".