In a shockingly bizarre turn of events in the Jeffrey Epstein saga, New York Times columnist James B. Stewart published an article on Monday claiming that Jeffrey Epstein told him he was helping Elon Musk find a new chairman for Tesla almost one year ago to the day.
The Times column then hastily noted that both Elon Musk and Tesla "vehemently deny" these claims. A spokesperson for Elon Musk told CNBC:
"It is incorrect to say that Epstein ever advised Elon on anything." 
Stewart, however, says that he contacted Epstein to begin with in August 2018 because he had "heard a rumor that he was advising Tesla's embattled chief executive, Elon Musk, who was in trouble after announcing on Twitter that he had lined up the funding to take Tesla private."
Stewart writes:
"I'd heard that Mr. Epstein was compiling a list of candidates at Mr. Musk's behest — and that Mr. Epstein had an email from Mr. Musk authorizing the search for a new chairman."
We'd be interested in knowing where Stewart heard that rumor to begin with.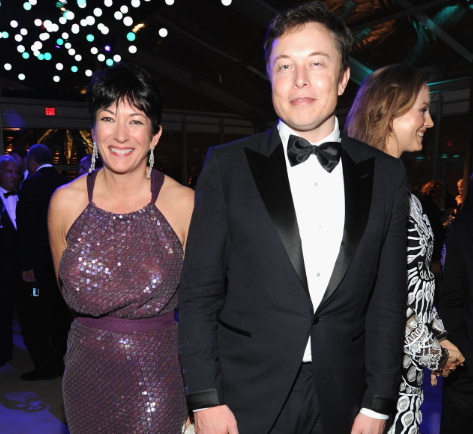 But regardless, when the columnist met Epstein in 2018, he pushed him on the purported e-mail, only to be told it was from "someone close" to Musk, and not Musk himself:
When I pressed him on the purported email from Mr. Musk, he said the email wasn't from Mr. Musk himself, but from someone very close to him. He wouldn't say who that person was. I asked him if that person would talk to me, and he said he'd ask. He later said the person declined; I doubt he asked.
The columnist makes his own assessment of the situation, claiming that he believes Epstein was exaggerating or simply making up his story about Musk in order to embellish his role in the Tesla situation to enhance his own importance and gain attention.
But that doesn't gel with the fact that the columnist himself says that Epstein wanted to do the interview on background.
When I contacted Mr. Epstein, he readily agreed to an interview. The caveat was that the conversation would be "on background," which meant I could use the information as long as I didn't attribute it directly to him. (I consider that condition to have lapsed with his death.)
Along those same lines, Epstein supposedly avoided specifics about his work with Tesla because he claimed to Stewart that he was "radioactive":
Mr. Epstein avoided specifics about his work for Tesla. He told me that he had good reason to be cryptic: Once it became public that he was advising the company, he'd have to stop doing so, because he was "radioactive." He predicted that everyone at Tesla would deny talking to him or being his friend.
Epstein also said that he had "spoken to the Saudis about possibly investing in Tesla, but he wouldn't provide any specifics or names." The column notes that Epstein pointed out a photo of him and Mohammed bin Salman to the writer when he arrived at his home for the interview.
Regardless, if there are emails out there between "someone close" to Musk and Epstein, a connection between the two may become impossible to disprove. In the meantime, we'll keep our eyes open for Hillary Clinton's "server people" performing "tech support" at Elon Musk's home or Tesla's headquarters.