In the words of Guggenheim's Scott Minerd we will never return to free market capitalism. If central bank intervention truncates risk in any market then that risk becomes unquantifiable.  So where are markets still free and the risk acceptable?  Using digital hedge fund Bitcoin Enhanced as an example I suggest investors can find freedom by investing in non-fiat digital assets using the same business model VCs have been using for years.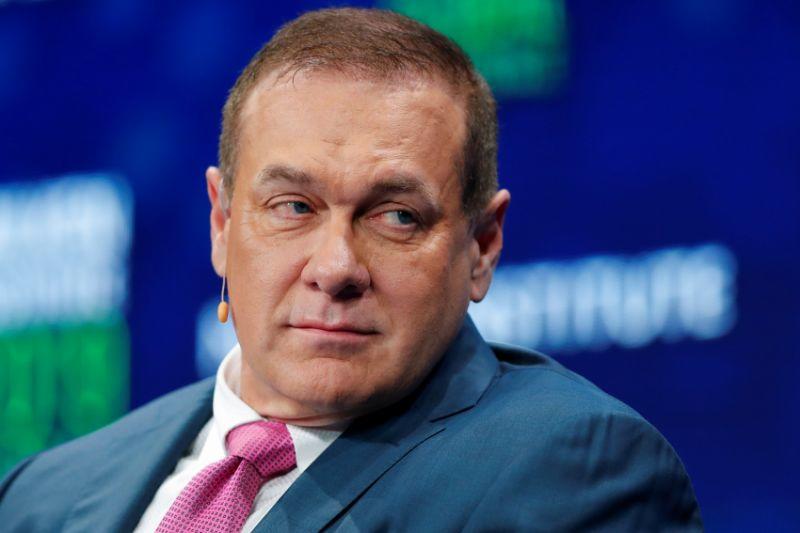 The search for free markets begins by asking where are they not free?  Where does the market rely on fiat money?  Which asset carries the risk of centralised counterparties for its operation or trading?
These features are what makes Bitcoin and gold such obvious examples of where markets are still free.  Neither depends on the fiat system.  Neither depends upon counterparties that would represent a single point of failure.  Each has inherent value.  Bitcoin operates as a speculative instrument, gold as a store of value and hedge against hyperinflation.
Is that it?  No.  In February 2018 I created Bitcoin Enhanced as a speculative investment where free markets can continue to thrive.  Since that time the algorithm that signals when to short Bitcoin has been quietly building a track record retuning 50% p.a.
Bitcoin Enhanced is an example of a new asset class called Self-Managed Investments (SMIs).  As more become available they help rebuild portfolio diversification through what I have called Robust Finance.


The Early Days of Bitcoin
Understanding the value proposition of SMIs like Bitcoin Enhanced means going back to the early days of Bitcoin when 10,000 would buy a pizza. 
Pizza-Bitcoin was cheap because it lacked liquidity.  Only a few knew about Bitcoin.  Fewer still believed it could have value.  As awareness of Bitcoin grew and the realisation that yes, people can create their own digital value, Bitcoin became liquid and the most successful asset of the decade.
In fact Bitcoin is a case study right out of the Venture Capital playbook, except no VC was involved:
You take a promising but illiquid start-up

You nurture its growth

Finally you create a liquidity event that enables you to exit your investment.

When to Enter
VCs want to be in at the illiquid seed stage.  That is where there is greatest upside potential for least capital outlay.  The people that got into Bitcoin, perhaps unwittingly, were acting as seed-stage VCs to the fledgling asset.
Fast forward to today.  Bitcoin Enhanced is in exactly the same position as Bitcoin in 2009 with the added advantage that the algorithm that forecasts when to short Bitcoin has a proven track record.  The exact same VC roadmap applies:
You take a promising but illiquid start-up

You nurture its growth

Finally you create a liquidity event that enables you to exit your investment.

In order to mimic the seed-stage environment Bitcoin Enhanced tokens are presently at a 99% discount to the Target Price (a combination of the current BTC price and the simulated results of the Bitcoin Enhanced short forecasts). 
The first 40,000 tokens are sold at this 99% discount, the next 40,000 at 98% discount and so on until all 4 million tokens have been sold and are trading at the full Target Price.  The result?  Bitcoin has done it.  VCs have been doing it for years:
you enter an illiquid market when the price/potential upside equation is at its best

you grow the market by sharing your smart move with others

you realise your gains in a liquid market where you can exit at any time you choose.
Where Markets are Still Free

The loss of the risk/reward equation in fiat markets due to central bank intervention has not diminished risk but made it unquantifiable.  The socialised markets we live in today share the same centralized control last seen in the command economy of the former Soviet  Union.  By entering any market at will to support it central banks have in effect tied the fate of any fiat asset to the fiat money system itself.  In such an environment the only genuine decision investors have left is whether they trust the Fed.  The analysis of fundamentals is dead.  Investing has become a high-stakes poker game – you are either all in or out.
Gold, Bitcoin and SMIs like Bitcoin Enhanced demonstrate that free markets, and hence, investment acumen are not dead.  They have simply found a new home.  These are markets where risk/reward evaluations still work.  Portfolio diversification, and hence the mitigation of risk are still possible.  In the case of SMIs they function according to the VC playbook that based on research by Cambridge Associates has delivered the best returns of any asset class over the last 20 years.