---
NYC Private Equity firm distances itself from Dominion Voting Systems investment
As evidence of voting anomalies proliferates through the system, one company stands out as a problem company: Dominion Voting Systems.  Interestingly, the company was bought by NYC based firm Staple Street Capital - a private equity firm that is located just a short distance from Soros Capital Management in midtown.  We noted this in an article on November 4th, 2020.  Since then, the firm has replaced their website with what's known in the web design world as a 'placeholder' site, or a 'virtual business card' - no 'team' page, no photos, no bios.  Check it out here: https://staplestreetcapital.com
What's amazing is the have also modified the internet history archive.org to match the current site.  But Google Images shows the old site, at least parts of it: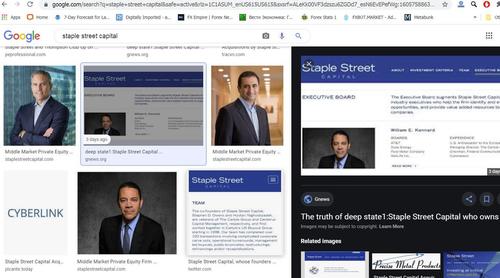 It was a site filled with pictures of rich white ivy leaguers in suits.  Now there's no pictures, just a vague business description.
Why would they do that?  Perhaps it was the negative coverage connecting the dots behind a massive criminal election fraud operation (also called a coup in some countries).
For example, one alt news site gnews.org has a detailed description of the business backgrounds from some of the founders.  But none of their backgrounds are slightly incriminating, they all went to Harvard class schools, they worked from companies like Carlyle Group.  So what?  Working for Carlyle doesn't make you a criminal.  They have thousands of employees. What are they hiding?
Their linked in profiles, have all their photos deleted: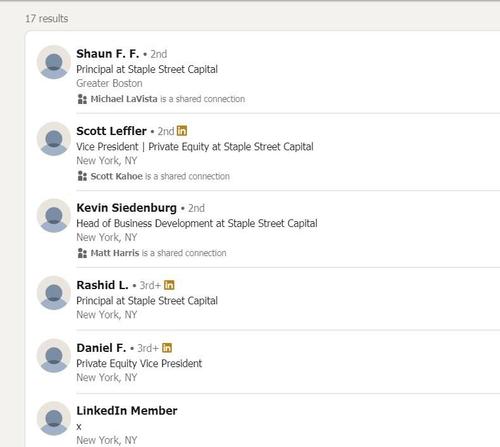 The boss and founder, Stephen Owens, deleted his Linked In completely:
LinkedIn View on LinkedIn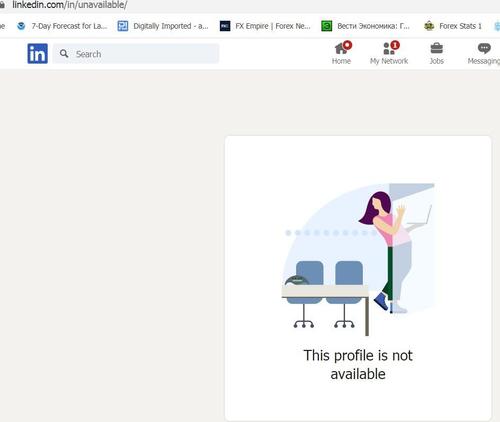 Is this the handiwork of BM?  They forgot about Crunchbase.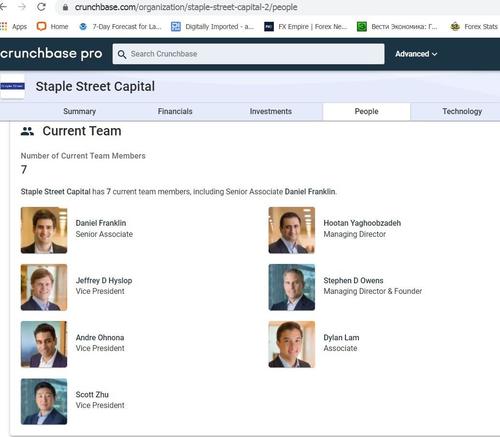 Stephen D Owens "Steve is a co-founder and Managing Director at Staple Street Capital where he jointly oversees all aspects of the firm's investment activities."
.. So it's logical that this guy has deleted his online profile.  But according to Dominion Voting Systems website, this is the 'most secure election in history' - so why then did Staple Street go dark?  They should be organizing parades in their honor.
Both founders have deleted their Linkedin, the other one being Hootan Yaghoobzadeh.  Cousin Alfred was the famous photographer that captured the Iranian revolution of 1979 - certainly Hootan is old enough to at least remember how quickly a coup can 'run over' a regime, whether legitimately elected or not.  It would be an interesting discussion to have with him, should he decide to appear.
Previously, he worked for Cerberus Capital Management.  Cerberus is named after the mythological three-headed dog that guarded the gates of Hades [Hell].  
We're not making any conclusions here - only some observations.  If this were an audit of voting systems and their integrity, having the owners go dark immediately after the biggest scandal in electronic voting history would be, at least, a red flag.  Certainly, these guys would be persons of interest, worth an interview.  Right?
For more detailed analysis checkout Global Intel Hub.  
Stay at home, avoid cities - and read books!  Grow your IQ with these paperweights.