---
Silver Squeeze Update on BloombergTV
Yea, the demand (for silver) has been incredible.
It started earlier this month with the two Democratic senators winning in Georgia.
A large transition of energy and capital flows came from the GameStop WallStreetBets phenomenon to the physical precious metals markets late last week and over this weekend.
The highest volume online bullion dealers like us at SD Bullion were forced to halt inbound orders on Saturday, given the over 10x demand of a typical weekend. We have to hedge our bullion positions and inventory levels. 
Silver Squeeze Update on Bloomberg TV | SD Bullion
Pretty much physical silver bullion is almost all gone in live inventory (for immediate delivery).
The spot silver price in the wholesale and retail industry is merely the paper silver price (learn the Best Ways to Buy Silver).
Everyone pays a premium for silver bullion (i.e., silver coins, silver bars, and silver rounds).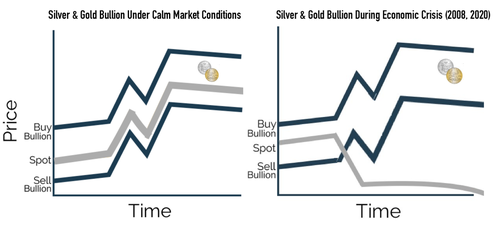 Gold Silver Short Squeeze May Become Almighty | July 31, 2020
You think seeing a short squeeze in the global physical silver, and outsized derivative complex is nuts.
Just wait until we get the squeeze on gold bullion available for immediate delivery at a reasonable price premium phase.
That will likely arrive around the same time that financial spillover events lockdown this unstable overfinancialized inverse pyramid we have constructed since allowing fair weights and measures to get hijacked in exchange for a fading empire.
We wonder when High Net Worth family offices will snap out of their derivative counterparty-risk laden stupor and withdraw their physical bullion allocations while they still can.
Wanna Remain Wealthy?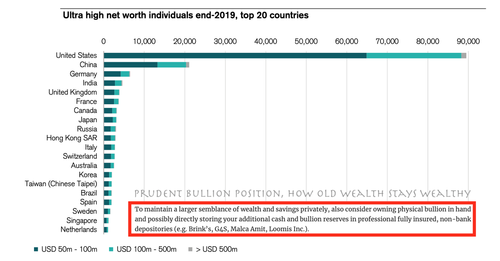 Good luck getting a prudent allocation to bullion while we further collectively continue to suffer (most unknowingly) under this global full fiat currency regime.
--