---
The Canadian-Israeli Cannabis Company Investors Should Know About
Summary
InnoCan Pharma is a pharmaceutical company specializing in developing pain-relieving products which integrates the enriching properties of Cannabinoids (CBDs), other medicinal ingredients, and smart delivery solutions.

The company is managed by CEO Iris Bincovich and featured former CEO of Teva (Israel) Ron Meron, and high-profile BioTech entrepreneur Yoram Druker.

InnoCan Pharma Corporation (CNSX: INNO) is headquartered in Israel and based in Canada.
Financial Analysis
InnoCan Pharma is rising in the CBD market with pain-relieving products, including its CBD Relief &GO pain relief collection. This collection features luxury and every-use lotions, sprays, creams, facial serums, oils, and more in order to utilize CBD properties and start recovery. An over-the-counter (OTC) line that applies for athletes and gym-goers as well.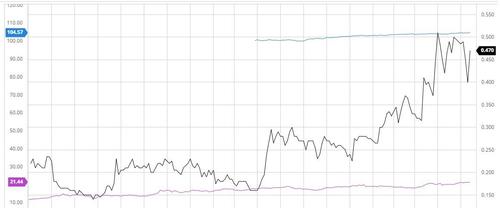 In July 2020, InnoCan gained the U.S. Food and Drug Administration (FDA)'s Validation for their relief line and were awaiting the patent. In December, the company started manufacturing producing the US. In Europe, the company completed its first tests for its cosmetics line and announced it was commencing production in Portugal, completing another major milestone for its CBD products. The initial stock is reported to now have an inventory of 35,000 units of SHIR and Relief & Go for the Euro market and 40,000 units for the North American market. 
InnoCan Pharma is also researching and working on CBD solutions to fight the coronavirus pandemic. The company's prior studies on CBDs and other compounds to protect the body against central nervous system immunities, the same research could be applied to fighting COVID-19.
In June 2020, InnoCan partnered with Ramot at Tel Aviv University to develop treatments for lung inflammation and potentially epilepsy through CBD-loaded and smart delivered exposomes. This technology inhaled and is able to target damaged organs as well as heal cells in the process.
Last month, InnoCan Pharma announced its triumphant production of CBD loaded liposomes under aseptic conditions, together with the Hebrew University of Jerusalem. These results were considered a major achievement and supports other significant studies in testing cannabidiol on small and large animals.
In the cannabis market, InnoCan is a company coming into its own. Its new approvals in the United States and early starts in Europe signal the depth and experience of the company, especially in its ability to grow through its upcoming multinational product line.
Potential Risks
While InnoCan has several strong factors leading the company to raise its investment and gain more notoriety from its CBD pain- relieving product line, it is not the only product of its kind on the market. Today, the CBD market includes American and Europeans brands such as Joy Organics, Vertly, Elate, and Calm by Wellness.
In the American market, CBD creams, lotions, sprays, and oils must compete with pain-relieving products across the market. In the United States, historically leading brands include Neosporin, Icy Hot, Tiger Balm, Bengay, and others. The wide variety of product name recognition and availability could greatly limit the scope InnoCan's projected market growth.
Evaluation
As the American pain-relief market is full of commercial products known to the public, the rise of interest in the cannabis market and hemp-related solutions is greatly encouraging. The young Canadian stock has a lot of investment and experience behind it; with an expanding CBD product line, investors should know that now is the time to take notice.
They should pay attention to the InnoCan's collaboration with Tel Aviv University, another crucial insight into the company. Just as the targeted delivery system is designed to bring recovery to damaged cells, the CBD cosmetic line will target muscular inflammation after a workout or in order to relieve epidermal bodily pain.
As another Israeli start-up company innovates its way into the Western market, InnoCan has proved its ability to gain vital approvals from strict American and European governmental agencies and commercial manufacturers, it surely has the backing to continue its expansion into the new commercial markets as well as into investor's minds.