---
Teen Carjackers Get Away With Murder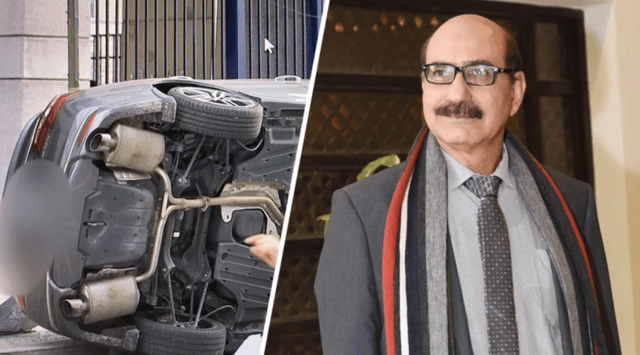 The late Mohammad Anwar, and his flipped over car.
A Slap On The Wrist For Remorseless Teens
Last week, we wrote about the horrific carjacking-murder of the Pakistani immigrant Uber Eats driver in DC (America In 2021), an incident captured in the disturbing video in the tweet below.
Two African American teenage girls ordered an Uber Eats delivery and then shot the driver, 66-year-old Mohammad Anwar, with a taser, and drove off with his car, with him hanging on to it. They ended up flipping the car on its side, in front of a gaggle of National Guardsmen, throwing Anwar to the pavement. As Anwar lay dying on the sidewalk, with no one attempting to comfort him or otherwise attend to him, one of the girls complained to a National Guardsman that she left her phone in the car she had just attempted to steal.
Plea Deal For The Perps
Now the Daily Mail reports that the two teen perpetrators have agreed to a slap-on-the-wrist plea deal with prosecutors. 
Meanwhile, Kyle Rittenhouse, the 17-year-old who shot three Antifa/BLM convicted felons in self-defense last fall, faces murder charges as an adult. Anarcho-Tyranny again. 
Back To Investing Content Later
In the meantime, if you're looking to add downside protection, you can visit our website or our app. If you want to donate to the fundraiser for Mohammad Anwar's family, you can do so here. 
Anarcho-Tyranny Update
Good point here by Scott Greer contrasting the treatment of the girls who killed Anwar and the LARPers who entered the capitol on January 6th.