---
Proof That It's Time To End Mask Mandates For Good
(Submitted by Quoth the Raven at QTR's Fringe Finance)
If we truly want to hold out hope for society unifying further together in the United States, we need both political aisles to find each other at the middle ground of common sense. Then, we need to protect and guard this "safe space" of a middle ground like North Korea and South Korea guard their demilitarized zone.
I think it's time for the nation to appeal to this "common sense" space when it comes to mask mandates, for a number of reasons.
There have been some stunning examples of hypocrisy throughout the pandemic, most notably from Democratic politicians who seem to want to control their constituents' every move while at the same time playing by a completely different set of rules themselves.

For example, remember in November 2020 when Gavin Newsom was spotted by Fox 11 at the exclusive French Laundry allegedly not following Covid protocols?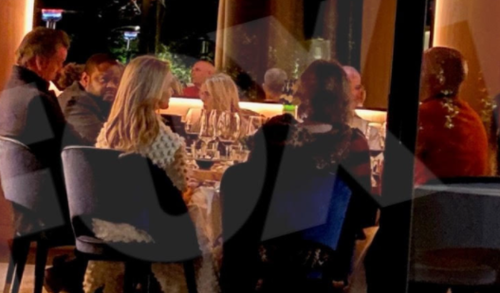 And then, of course, there was Nancy Pelosi attending her local salon in September 2020 to get her hair primed for her next TV appearance. The salon was conveniently wide-open for her due to lockdowns keeping everybody else at home.
"Pelosi assistant just messaged me to do her hair," one of the shuttered salon's stylists told the owner. "We're supposed to look up to this woman, right? It is just disturbing," the salon owner responded, according to Fox News.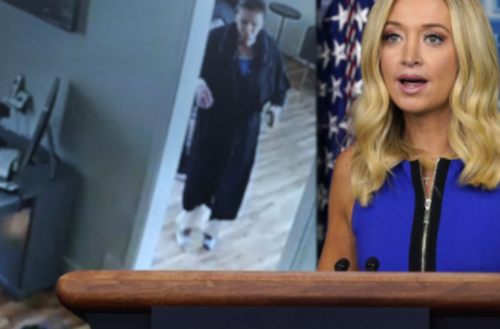 Instances of saying one thing and doing another throughout the course of the pandemic have been commonplace for Democrats. And while you can make whatever anti-science-sounding argument sounds convenient that day against Republicans, one thing you can't accuse them of is forcing mandates and lockdowns on people.
Recently, a more pervasive type of hypocrisy has been rising through the froth of bullshit narratives to the top of the surface: mask hypocrisy.
Putting aside the fact that I am for ending mask mandates completely, masks have been one area that Democrats continue to desperately cling to in order to create the semblance of having some control.
Walking into businesses in cities like New York and Philadelphia without a mask, I am constantly accosted by younger, sometimes full-on enraged "woke" employees who boastfully and proudly proclaim that masks are mandatory. In Philadelphia, people seemed to be proud that the city-wide mask mandate returned in August.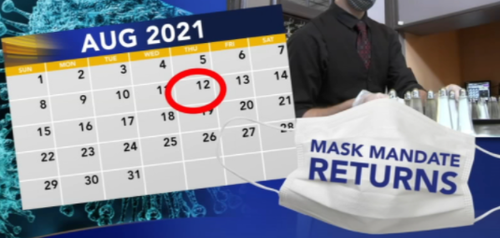 I've been pompously told "I can't serve you" or "I don't want your business" for not wearing a mask by more entry level employees power tripping and faking that they are the owners of their respective coffee shops and convenience stores than I can count.
Usually, these scowls are accompanied by a reciprocating look, from both of us, that says "this guy is out of his mind".
The disconnect between the power-tripping 18 year old art student-turned-barista and me lies in a couple simple concepts that I take exception with.
The first of which...(FINISH READING THIS FULL ARTICLE HERE). 
--
Zerohedge readers get 10% off an annual subscription to my blog by using this special link here.
My latest
1. Undeniable Proof Of The Fed's Rigged Game Emerges (READ HERE)
2. Will China Bail Out Evergrande, The Coming Contagion or Neither? (READ HERE)
3. Democratic Economic Insanity Hits Fever Pitch As Biden Shuts Down Pipelines Then Is Baffled As To Why Gas Prices Are High (READ HERE)